American Rapper Meek Mill was enjoying his time on the courtside seats when the Philadelphia 76ers played against the Phoenix Suns. Meek got too comfortable sitting on the sidelines, resulting in the match referee falling to the ground. This had many laughing, especially the ones who knew that it happened because of Meek Mill, as the referee got back on his feet.
The Philadelphia-born rapper is very often to be seen at the Sixers game. Meek Mill rang the team's ceremonial bell before the game and has done it on various occasions. The Philadelphia registered their fifth win, defeating the Phoenix Suns 100-88. During the second quarter, the Suns brought the ball up to their shooting area when the referee on the far side of the court suddenly tripped and fell on the floor.
The play continued as everyone tried to figure out what had happened. It later turned out that Meek Mill stretched his legs wide, sitting on the sidelines, which the referee overlooked, and fell to the ground. Luckily the match referee was not injured, and everyone burst into laughter. Fans also gave out hilarious reactions as soon as this video clip went viral, and some of those can be seen below:
Also read "Cole Beasley is an idiot" Shannon Sharpe blasts retired NFL receiver for supporting Kyrie Irving over Anti-Semitic remarks
The Philadelphia 76ers thump the Phoenix Suns to pocket another win with Meek Mill on the sidelines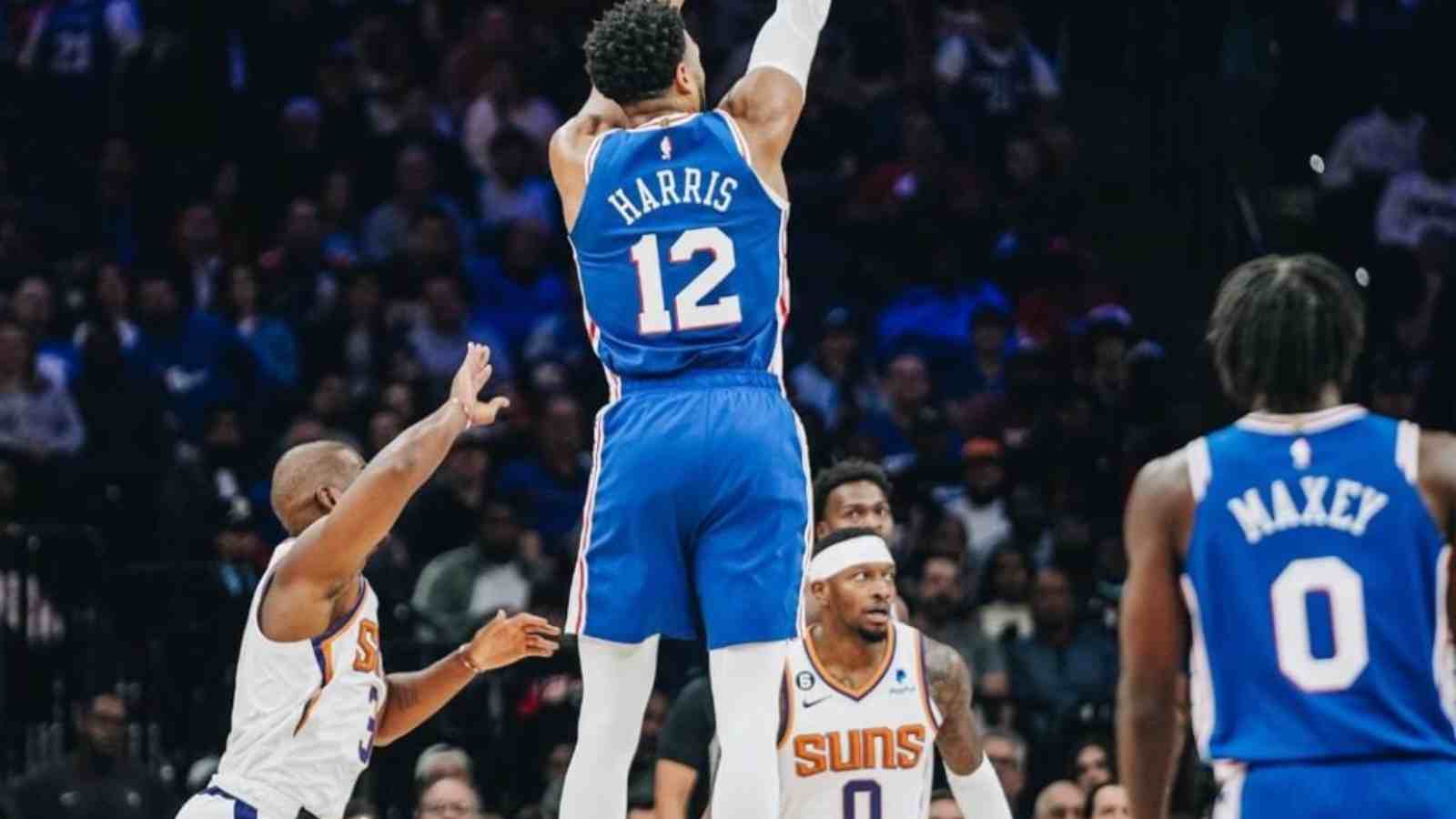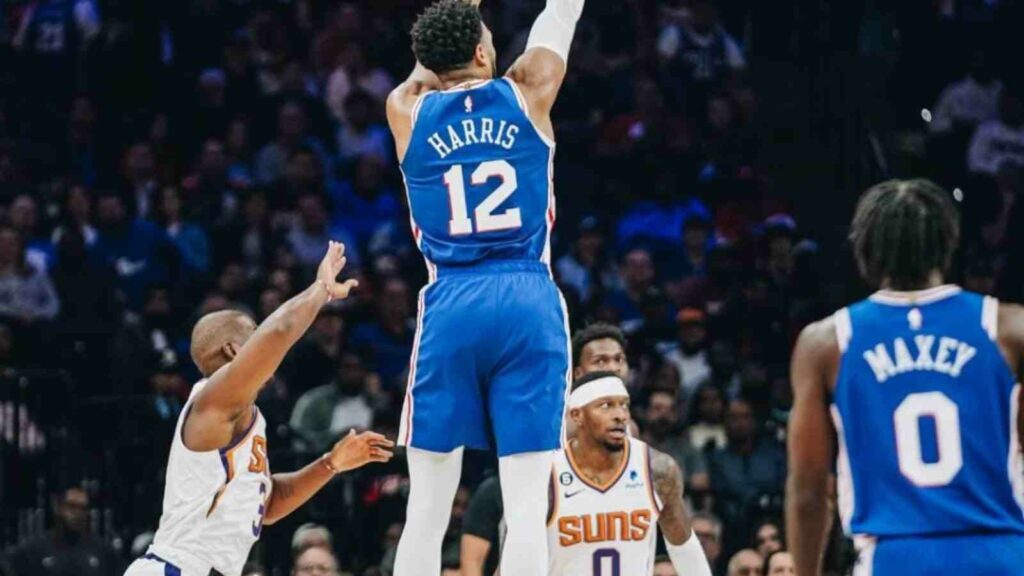 The 76ers added to their wins tally as they routed a star-studded Phoenix Suns by 12 points. Joel Embiid was the star for the Phila team, scoring 33 points and ten rebounds in his return after missing three games with the flu. Embiid had been struggling in practice while maintaining stamina due to breathing issues related to his flu recovery.
His teammate Georges Niang scored 21 points on 7-for-10 shooting on 3-pointers and made a valuable contribution. Even Meek Mill was doing a great job of cheering up the team but there were great chances of him getting into trouble as he tripped the ref.
Tobias Harris added 21 points, and Tyrese Maxey had 11 on 4-for-18 shooting from the field for the Phila. For the Phoenix Suns, Devin Booker scored 28 points. They have now lost two of three after winning seven of their first eight games to begin the season. Mikal Bridges had 15 points, and Cameron Payne and DeAndre Ayton added 14.
It was an all-round performance from the 76ers as they were left without the services of their other star James Harden who is expected to be out due to a foot injury until the first week of December. The 76ers will like to keep their winning form continued as they take on the Atlanta Hawks in their next game. In contrast, the Phoenix Suns will look to get their campaign back to winning ways as they play the Minnesota Timberwolves next.
Also read "That's how we celebrate Sneaker King" James Harden and Joel Embiid's wild celebration at Meek Mill show with PJ Tucker goes viral
Also read "Ima tell my kids this was Bob Marley" Twitter left in splits as ISLAND BOYS drop a song hyping up De'Aaron Fox, Sacramento Kings
Do follow us on Google News | Facebook | Instagram | Twitter