Arnold Schwarzenegger is by no means, standing at 6ft 2 with one of the most well-built physiques in the world, standing among other men, The Terminator looks like a monster. But when Schwarzenegger met the 7ft Giant Shaquille O' Neal, the movie star had to save face somehow.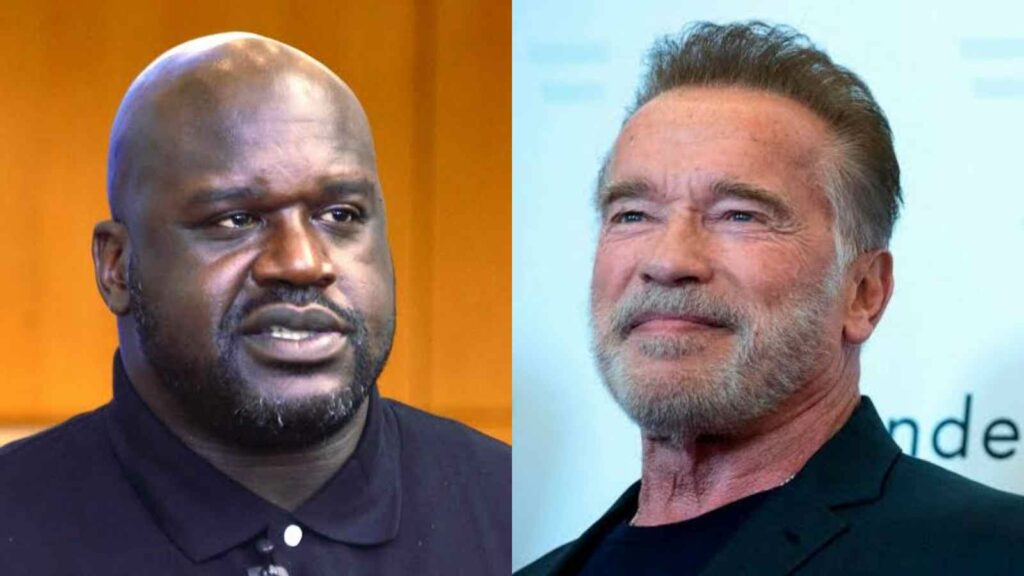 On an Instagram picture with Shaq, Arnold looks small which is a sight in itself and to save face somehow he took a dig at Shaq accusing the NBA Legend of standing on a 2foot box, Arnold posted a picture with the caption titled, "Great to see my friend @shaq in Columbus, although I don't know why he always insists on standing on a 2 foot box when he's with me. I'm here for the @arnoldsports, he's here to do a fantastic DJ show. We used to share an office years ago and I love seeing his continued success."
Also Read:"Just like how I had to sit and apologize" Shaquille O'Neal believes Russell Westbrook and Patrick Beverley will end their beef for Lakers
The Friendship Of Shaquille O'Neal and Arnold Schwarzenegger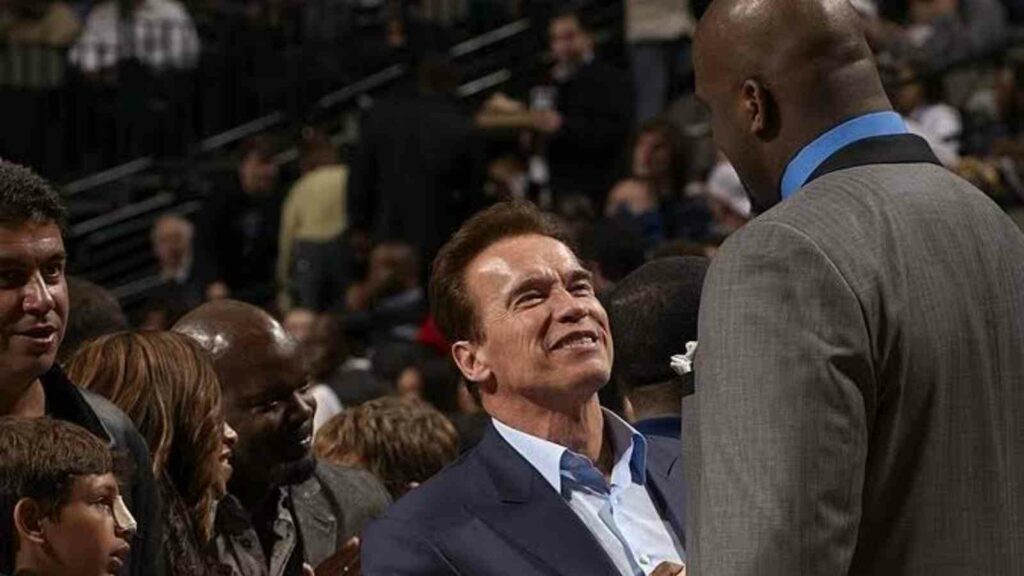 Shaq and Arnold are two of the most recognized faces on this earth. With a combined net worth of 850 million dollars, the two in their primes were icons for their dominance over their respective industries. Their legacy lives on for their immense contribution to basketball and bodybuilding.
The two stars have a rich and funny history together, with Arnold stating that he once saw Shaq eating 10 meals one after the other right before a game in 1993. The Terminator star stated that after the first conversation with Shaq he realised the former lakers player was not just power and size but had brains and was a smart man. Since then, the two have made multiple appearances together.
Also Read: "Stick to Suicide Squad" Kyrie Irving silences $40 Million actor for wanting to battle against Michael Jordan
Also Read: "I'm not paying no motherf*cker" Shaquille O'Neal outraced Jeff Bezos, costing him billions in investments
Do follow us on Google News | Facebook | Instagram | Twitter