Former NBA player and now turned into an analyst, Charles Barkley recently showed a 'caution' sign to Brooklyn Nets player Ben Simmons. The Nets will be up against the Philadelphia 76ers in the next match. Ben was a former Phila player who left the franchise citing some issues.
Charles Barkley warned Ben when he said, "I do not feel good about that situation… I hope nothing bad happens… It's gonna be bad… Philadelphia don't mess around." Charles believes that Ben should make it to the line-up unless he is injured or there are other reasons. Ben left Phila after he did not get to terms with the management. This didn't go well with the fan base, leaving them angry and frustrated.
Ben was traded from the 76ers to the Nets in February 2022, along with Seth Curry and Andre Drummond. Now that he will play against them, there are chances that the people in the stadium can tear off his flesh and give him some aggressive treatment as the game goes on. Everyone from the NBA world will be eager to see Ben's approach. It can be an excellent opportunity to silence his critics and return to top form, as he missed a few games due to soreness in his left knee.
Also read "You can't even get him on the basketball floor" Former NBA All-Star slams 'scared' Ben Simmons for being league's most overrated player
Ben Simmons is to stay with the Brooklyn Nets as the Dallas Mavericks back out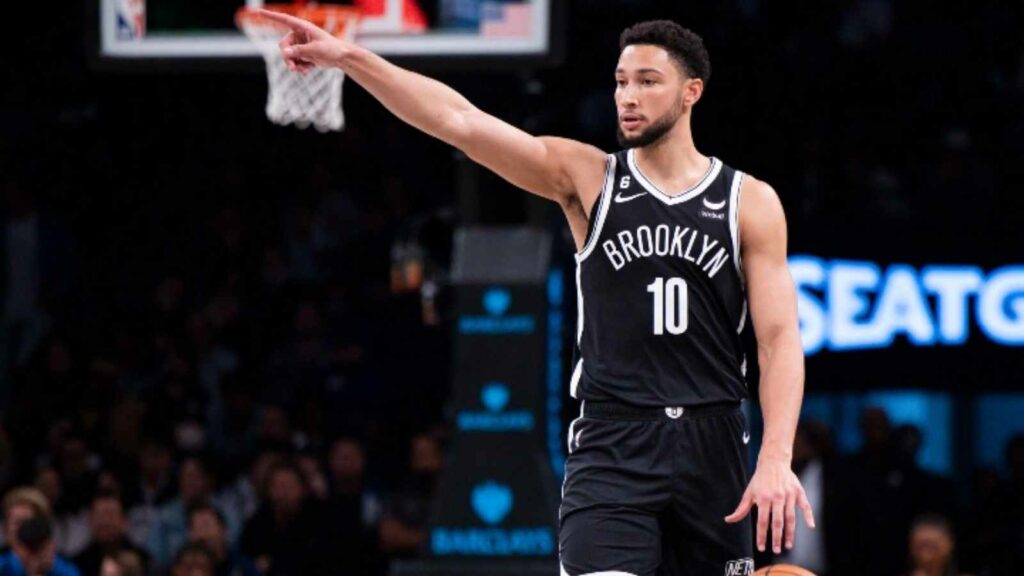 A recent report discussed Ben Simmons' possible trade to the Dallas Mavericks. Ben has struggled with his form and has failed to deliver for his team. He also was left out for a couple of games due to injury. In the previous week, Sean Deveney of 'Heavy' stated that one Western Conference executive believed that the Mavs could grab Ben Simmons if he is to be traded.
He added that he could be an exciting fit next to Mavs superstar Luka Doncic if the Nets were willing to take back Tim Hardaway and Davis Bertans. Sean said he is not sure how much the franchise will be ready to pay for him. Ben is averaging 5.2 points, 6.2 rebounds, and 5.9 assists in 27.2 minutes per game. He is coming off the bench with limited playing time under head coach Jacque Vaughn's orders.
Soon after the above report came in, there was another report by Marc Stein on 'Substack,' where he stated the Mavs are 'not a trade suitor registering interest' in Simmons and a possibility of an attempt to make a trade interest around the league was talked about. Ben is an aggressive player but is still a non-shooter, and someone like him is not made to be around Luka, and it can create problems in the Mavs' offense areas.
Also read Reports: Mexico City to be the next 'super house' as NBA tries to expand its business outside the United States
Also read "False" Giannis Antetokounmpo names this NBA team which he will never play for
Do follow us on Google News | Facebook | Instagram | Twitter