Former NBA superstar and current Charlotte Hornets owner, Michael Jordan, is reportedly in "serious talks" to sell his majority stake in the team to a group led by Hornets minority owner Gabe Plotkin and Atlanta Hawks minority owner Rick Schnall. The news has sparked criticism from sports commentators who have been scrutinizing Jordan's tenure as the team's owner.
During Monday's episode of the "Undisputed" sports show, co-hosts Shannon Sharpe and Skip Bayless weighed in on Jordan's ownership of the Hornets. Sharpe labeled Jordan's reign as a "disaster," pointing out that the team has only made the playoffs twice since he became the owner.
"He's the best at one thing and he's horrible at something else. That's the way you can sum up his tenure as owner of the Hornets," Shannon Sharpe on Jordan's career as the owner of the Hornets.
He also criticized Jordan's decision-making, highlighting every draft pick, except for Kemba Walker and LaMelo Ball, as an "epic failure." Furthermore, Sharpe brought up the 2015 draft when Jordan rejected four first-round picks from the Boston Celtics, including Jaylen Brown, to select Frank Kaminsky, calling it a "horrible" decision.
Bayless concurred with Sharpe's evaluation, saying that it "hurt his heart" to agree with everything his co-host said. Both Sharpe and Bayless praised Jordan's phenomenal career as a player but were highly critical of his management of the Hornets.
Jordan acquired the majority stake in the Hornets back in 2010, but the team has struggled to find success under his leadership. Currently, the Hornets sit in 14th place in the Eastern Conference with a record of 22-50 and have already been eliminated from this year's playoffs.
Related: What is the current value of Hornets? How much money will Michael Jordan add to his 1.7 billion Net Worth if he sells it?
NBA Twitter questions Michael Jordan's credibility as an owner following Shannon Sharpe's criticism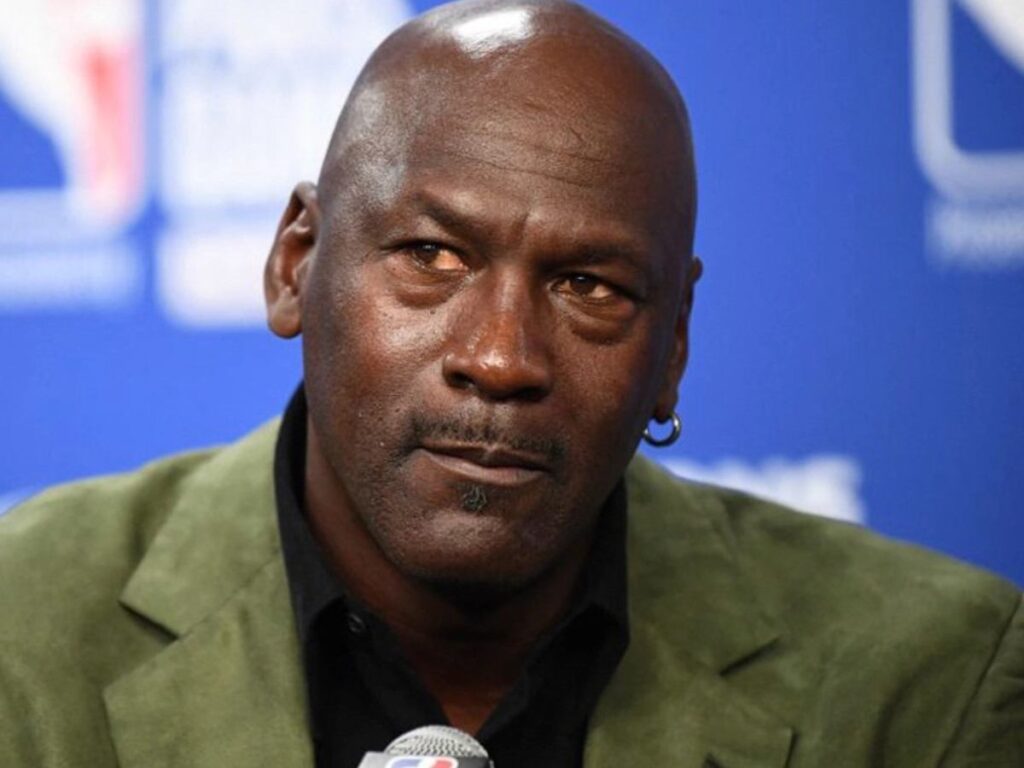 Many people expected Hornets' owner, Michael Jordan, to be able to recreate his success as an NBA player in the management realm. That, however, has not been the case.
The team's situation has not improved despite the addition of LaMelo Ball in 2020, who has battled injuries and is now sidelined for the season. The Hornets' recent move to dismiss James Borrego, a coach with great potential, has raised questions among many people. His departure may have significant consequences for the team's future achievements.
Although Jordan has faced trolling, his fans still recognize his efforts to revive the Hornets. During his ownership, the team has achieved multiple playoff appearances, and Jordan has made significant strides to enhance the team's roster and facilities.
In Case You Missed:
"Drug this man ASAP!" – NBA Twitter mocks the Lakers after Julius Randle dropped a 'massive' 57 points against the Timberwolves
What happened to Shaq? Why is he in the hospital?
"That ain't the way," Ja Rule BLAMES hip-hop for Ja Morant's 'unnecessary' downfall