Damian Lillard has finally been traded to the Milwaukee Bucks. Ideally, this should've caused the cessation of the drama surrounding Lillard and the Trailblazers organization that's been going on since Lillard first requested a trade. However, it appears that every day, new and new reports are emerging. These revelations reveal the events that were taking place behind the curtains during the last month.
The latest discovery has been made by Rob Perez – an NBA Twitter personality. Perez revealed that the Portland Trailblazers forced Lillard to sit out the last 10 games of the regular season. Apparently, this was done in an attempt to help the franchise tank and improve their lottery odds. With a higher draft pick, the Blazers hoped to land a star recruit. They had told Lillard that they'd use the draft pick to trade for a veteran player. Clearly, they didn't follow through on their promise. They drafted Scoot Henderson, but refused to even entertain trade talks about him,
Perez commented about the subterfuge in his Tweet, saying, "This is significant reporting. The NBA is attempting to combat façade injuries with new LM rules, but it's something fans have always suspected. To have it not only confirmed, but used to manipulate lottery odds is another thing. Cant blame fans who feel trust has been broken."
Lillard was made to sit out the last month of the regular season, with the league being told he had a calf injury. Such incidences are what causes fans to doubt the authenticity of NBA players when they sit out games citing injuries. Even when a player does actually get hurt, fans still don't know whether or not to believe it. According to many fans, the NBA should crack down on these kinds of instances. Until the league does so, however, organizations might be able to get away with these antics, breeding scepticism in their loyal fanbases.
Also Read: "Always the instigator" – Kyrie Irving CALLS OUT Hornets star, NBA fans slam controversial Mavs guard for inserting himself into drama
Damian Lillard's experience with the trade process
It is no surprise that the breakup between Damian Lillard and the Portland Trail Blazers was by no means a smooth ride. There was unpleasantness on both sides, with a lack of transparency throughout the process.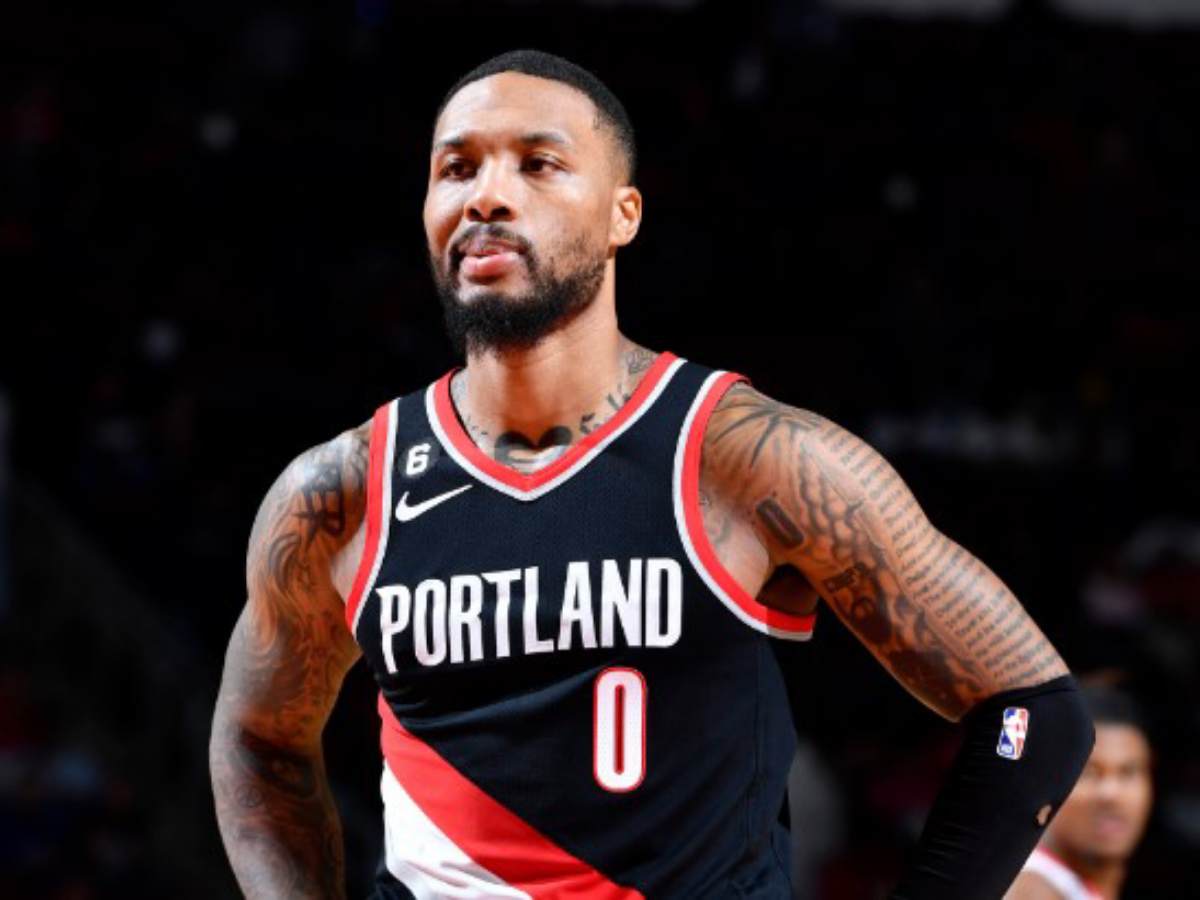 It appears that Lillard was unhappy about the process. He was quoted saying, "How this summer played out behind the scenes definitely left a sour taste in my mouth." No doubt the experience would've been sour for Lillard, who was loyal to the Trail Blazers franchise for 11 seasons.
Both Lillard and the Blazers organization will be very happy now that the trade is done. They can focus on improving their respective teams instead of having to deal with the drama that a superstar trade brings. How the Bucks and Blazers organizations pan out in the future, only time will tell.
In Case You Missed:
Do follow us on: Facebook | Instagram | Twitter
Follow FirstSportz on WhatsApp Channel