In the NBA season 2021–2022, Bobby Portis performed above expectations. Portis offered supporters enough to celebrate about, even if the Milwaukee Bucks' title defense came to an end in the second round of the NBA playoffs. Brook Lopez's back injury prevented him from playing at all, therefore Portis joined Giannis in the starting five for Milwaukee's bottom three. All this made him develop into one of Wisconsin's most adored professional sportsmen over the past several years. Having said that, Portis is from Arkansas, and what he witnessed today really troubled him. Bobby Portis couldn't believe it when he saw the cops punching a man who was lying on the ground in a video that is currently going viral.
America has struggled with police violence for far too long. There was a time when it seemed like a video of police beating criminals went viral every other week. After they seemed to use excessive force on a suspect in a video this week, Arkansas police officers gained widespread attention. The video has gained popularity across the majority of social media platforms. The three cops who were shown on the video have reportedly been placed on administrative leave, and the police are looking into the incident, according to state news reports. Bobby Portis, a forward with the Milwaukee Bucks, responded to this video with a brief note.
Who is Bobby Portis and what is his message?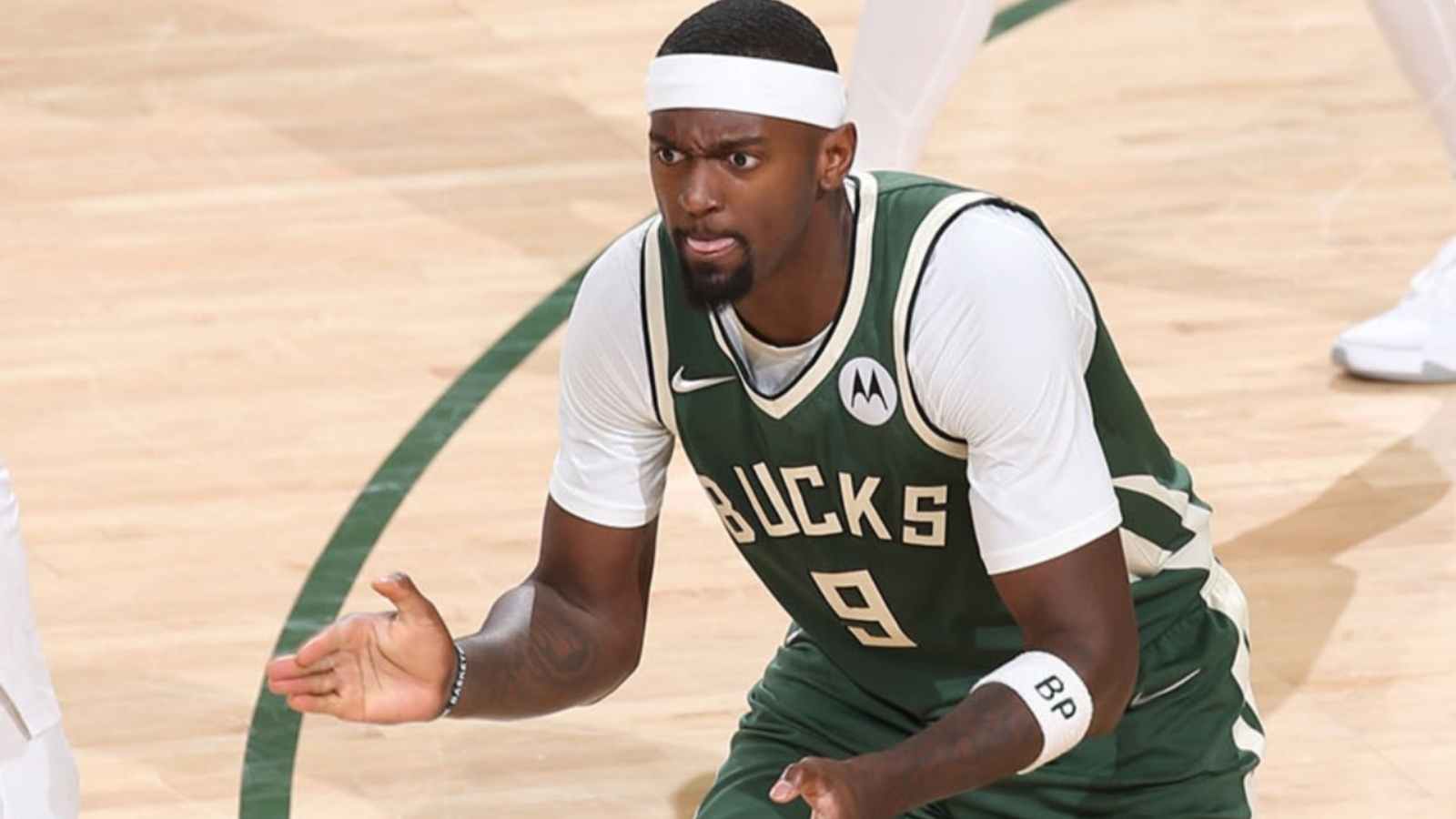 After switching teams many times, from the Bulls to the Wizards to the Knicks before settling in Milwaukee, Bobby Portis has seen his career take off there. Bobby just completed a stellar year in the NBA, averaging 14.6 points, 9.1 rebounds, and almost one block per contest. It's important to note that Portis had a field goal percentage of 47.9 and a three-point percentage of 39.3. Portis not only outscored opponents by more points per game than ever before, but he also dominated the glass. With two 16-rebound games in a row, the power forward also set a career high for rebounds this season.
The Bucks' number 9 has demonstrated his versatility as a forward by playing both as a centre and a power forward when necessary. Everyone is certain that we shouldn't lose much in terms of offence or defense with Portis on the floor since we have a guy like him ready to come off the bench when our stars need a break. Additionally, it would be difficult to find an NBA player who plays with greater heart and intensity than Milwaukee's Portis. We all know Portis can get the Milwaukee fans up and cheering, and he shown last year that he can bring a spark to the court when the team needs it.
Also Read: "Mofo jinxed the game": NBA fans senselessly blame LeBron James for CrawsOver game getting called off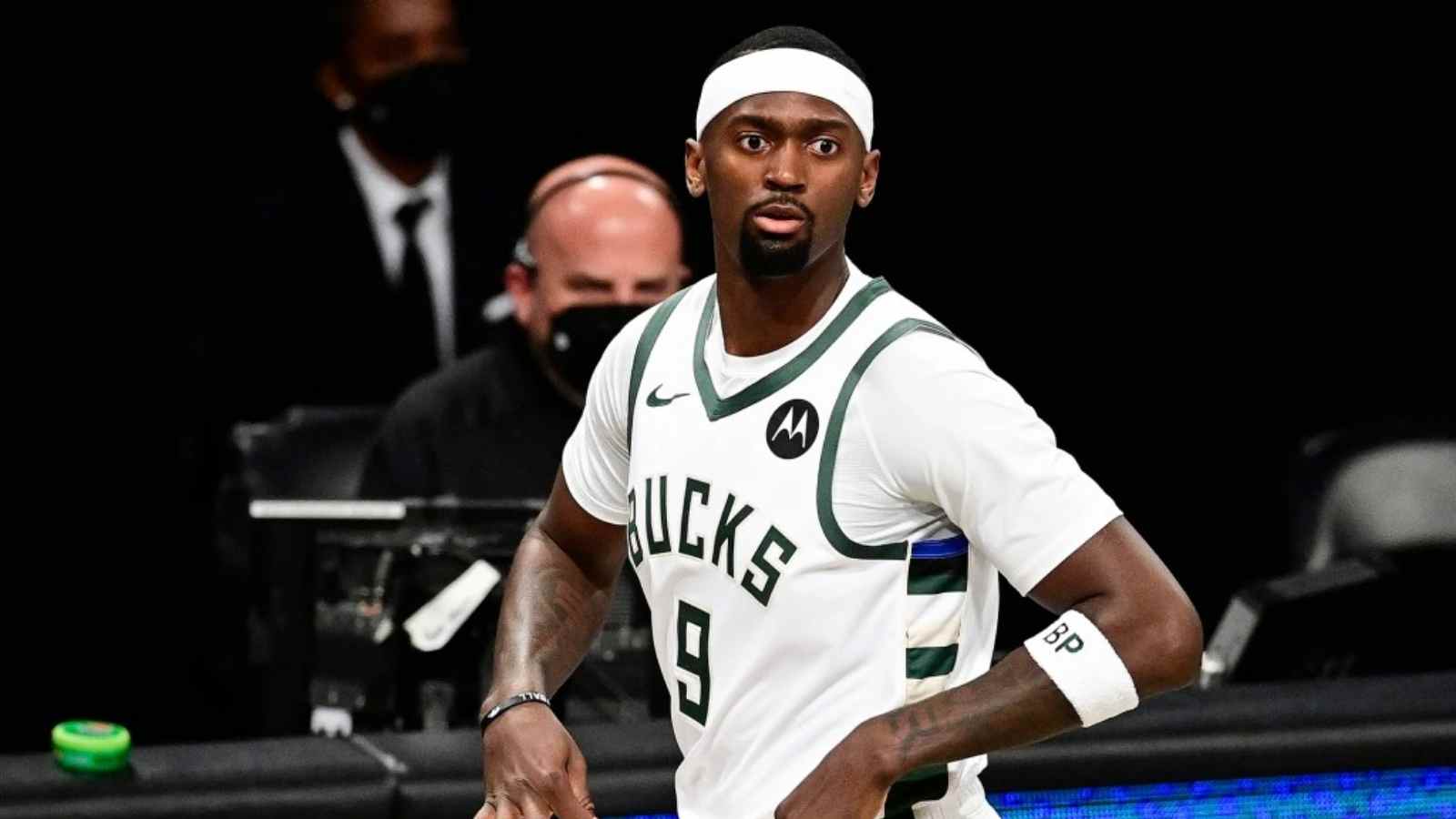 After a social media video surfaced showing three police officers in Crawford County, Arkansas, hitting and holding a guy in a parking lot, the policemen were placed on leave. When Bobby Portis watched this video, his response was straightforward as he couldn't believe it and said that it made him uncomfortable. The man is viciously and repeatedly punched in the video by a police officer, who also repeatedly smashes his head into the concrete floor. While a third police is seen keeping the victim down, another officer is seen repeatedly kicking the man's lower body. When an issue affects a player who plays for their state, it is important to raise notice of it and that's what Portis did.
Police brutality scandals are regrettably nothing new to the Bucks franchise. Sterling Brown, a former player with them, was the victim of police abuse back in 2018. High-ranking NBA executives and star players had numerous passionate reactions to the tale, which received a shedload of media interest. Brown ultimately reached a $750,000 settlement with the police in 2020. These kind of contentious topics are prone to being misinterpreted as something they are not. This is only to raise awareness of something that has affected a player whose hometown is in the state of Arkansas and not to spark a discussion or play favorites.
Also Read: "The new deal is terrible" Chris 'Mad Dog' Russo believes LeBron James has no use making more money
Also Read: "This whole idea that they think 9 time All-star Russell Westbrook will work again is a fool's errand" NBA Insider claims that the Lakers…
Do follow us on Google News | Facebook | Instagram | Twitter