Zion Williamson has been sidelined with injuries for most of his NBA career, and Charles Barkley thinks he knows why. The NBA legend and TNT analyst said that Williamson is too heavy to play basketball and that he needs to shed some pounds or risk losing his talent and his spot in the league.
Barkley, who struggled with his weight issues during his playing days, said that he has never met Williamson personally, but he wanted to share some words of wisdom with the young star as a fan of his game.
"You're never gonna be healthy if you're out of shape," Barkley said on NBA on TNT. "You're too big to play basketball. I hope you don't take this the wrong way. It's positive criticism, critiquing. I want you to be a great basketball player. I've been in your shoes, being a great basketball player, being overweight."
Williamson, who is listed at 6-foot-7 and 284 pounds, has missed significant time in all four of his NBA seasons due to various injuries. He only played 114 games in the regular season and missed 214 games due to knee surgery, and missed the last four months of this season due to a hamstring injury. He has also had foot, ankle, and finger problems in his career.
Also Read: Despite 10% stat drop, Nikola Jokic EMBARRASSES LeBron James, Jimmy Butler, and Jayson Tatum's playoff numbers
Charles Barkley urges Zion Williamson to take care of his body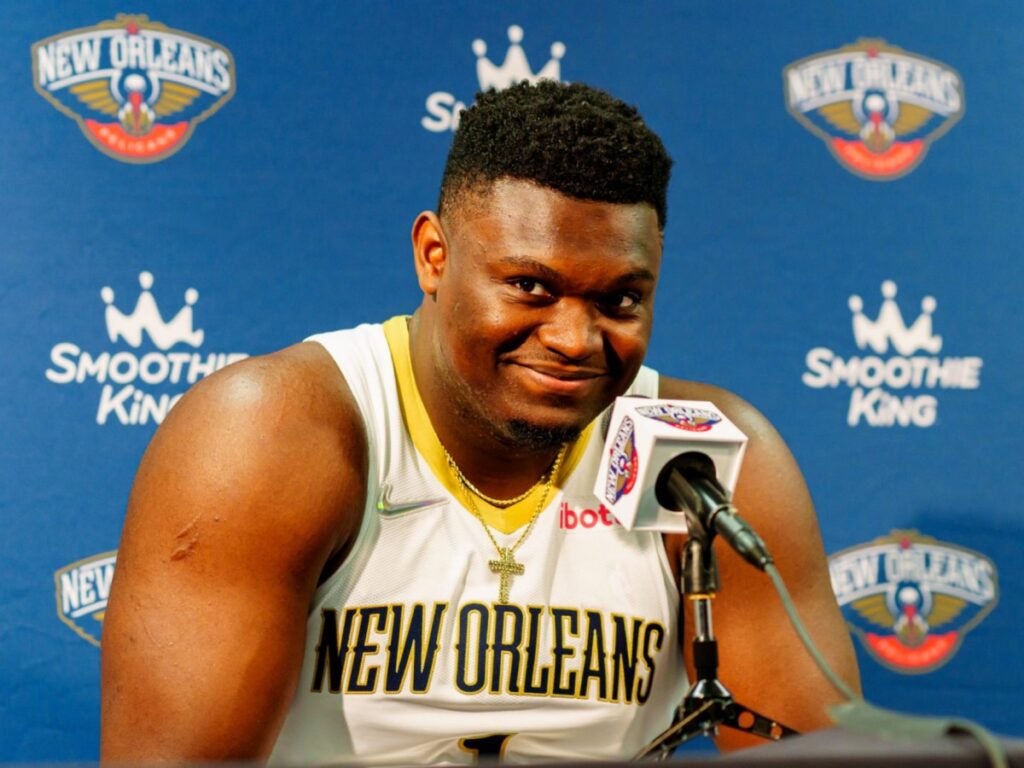 Barkley said that Williamson's weight puts too much pressure on his body and makes him more susceptible to injuries. He added that Williamson's size affects his mobility and stamina on the court. Barkley said he has seen many players who had great potential but ruined it because of their poor conditioning and eating habits. He said he does not want Williamson to join that list and encouraged him to take care of his body before it was too late.
"I've seen a dozen guys eat their way out of the NBA," Barkley said. "It can happen quickly, because once you start getting hurt, you're gonna keep getting hurt, and you're gonna lose your talent."
Williamson is one of the most explosive and dominant players in the NBA when healthy. He has averaged 25.8 points, 7 rebounds, and 4.6 assists per game in his career while shooting 60.8% from the field.
Williamson has a lot of talent and potential, but he also has a lot of work to do to fulfill it. Barkley's words may sound harsh, but they may also be what he needs to hear to wake up and take action.
In Case You Missed: