For NBA players, winning a championship is the ultimate goal. It's what they work hard for every day, every season, every year. But not everyone gets to hoist the Larry O'Brien trophy. Some of the best players in the league have never won a ring. Chris Paul is one of them.
The Phoenix Suns point guard is widely regarded as one of the greatest floor generals of all time, but he has only reached the NBA Finals once, let alone won a title. And that has taken a toll on him and his family. Paul revealed on the Pivot Podcast that his daughter has been bullied at school because of his lack of championship success. He said that a boy at her school told her that her father would never win a ring.
"My daughter is the sweetest soul you'll ever meet in your life. She's at the age now where at school kids talk cra*y to her. She had a little boy at school that said some reckless stuff to her was like, 'Your daddy ain't never gon' win no championship,'"Paul said.
He went on to say, "My baby, she's so special. She held it together then but when she got to class, she called, and she was upset. I had to have that conversation where I told her, 'Babe, some people talk, other people do.' It's tough man, but nobody can be harder on me than I am on myself."
That's a heartbreaking story to hear. Paul's daughter shouldn't have to deal with this kind of harassment, especially considering how much Paul has accomplished in his career. He is a 12-time All-Star, an 11-time All-NBA selection.
Also Read: Ja Morant's team's RIDICULOUS EXCUSE about gun-totting video leaves NBA Twitter in disbelief
Chris Paul explains why he left New Orleans in 2011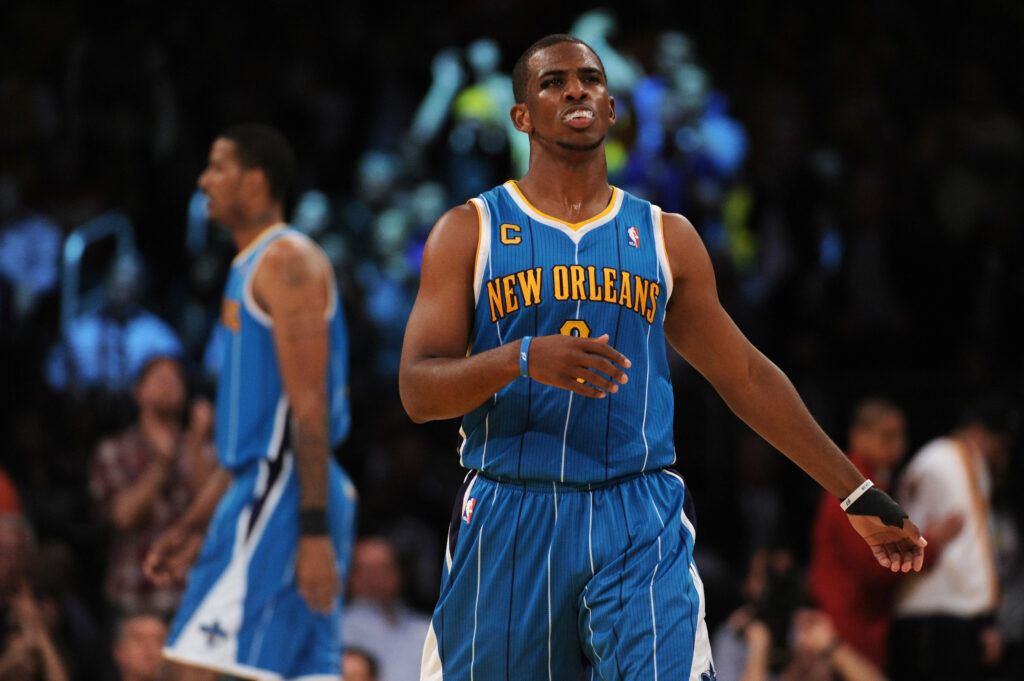 Paul also opened up about another difficult moment in his career: his departure from New Orleans in 2011. He was traded to the LA Clippers after a controversial veto by then-NBA commissioner David Stern that prevented him from joining the LA Lakers.
He said that the main reason why he asked for a trade was because he was told that the team was going to be sold and moved. "We never spoke on this, but iuno why today is the day I'm gonna say this, but they was coming to tell us that the team is moving," Paul said. He further said that he still loves New Orleans and considers it his home. He said that he has many great memories of playing there and that he still keeps in touch with some of his former teammates and coaches.
Paul is now in his 18th season in the NBA and still chasing his elusive first ring. He hopes next season will be different and that he can finally silence his doubters and make his daughter proud.
In Case You Missed: