Damian Lillard has finally been traded. He will be joining forces with Giannis Antetokounmpo in Milwaukee, as reported by Adrian Wojnarowski. Dame has been traded to the Bucks in a three-team deal involving the Bucks, the Blazers, and the Phoenix Suns. Lillard demanded a trade from Portland on July 1st, specifically to the Miami Heat.
In contradicting the past, Dame seems to be excited about his future in Milwaukee. In a tweet immediately following the news of him being traded to the Bucks, Dame expressed his gratitude to his fans in Portland and the city. He also asked his fans to stay tuned and expressed his excitement for the next chapter with the Bucks.
Dame tweeted, "The casuals won't be addressed, but the Trail Blazers fans and the city of Portland that I truly love will be… and they will be addressed truthfully. Stay tuned. Excited for my next chapter! @Bucks 🎟️."
This trade starts a new chapter in Dame's career as he joins forces with Giannis, who has had championship experience in his career. A duo of Giannis and Dame on the floor definitely makes the Bucks the favorite to win the championship next season. This trade could potentially help Dame finally win a championship while also helping Giannis achieve the multiple championships he has been dreaming about.
Also Read:Damian Lillard to the Bucks: Giannis Antetokounmpo's BLACKMAIL pays dividends as Milwaukee shock the world
Complete breakdown of the three team trade that sent Damian Lillard to Milwaukee
It was clear from the beginning that any team attempting to trade for Damian Lillard didn't have the assets necessary for a straightforward deal with the Portland Trail Blazers. So, when the Milwaukee Bucks surprisingly traded for Dame, the Phoenix Suns also secured a piece of the pie. While the Suns didn't acquire Dame, they received Jusuf Nurkic, Nassir Little, Keon Johnson, and Grayson Allen in the trade and gave up DeAndre Ayton.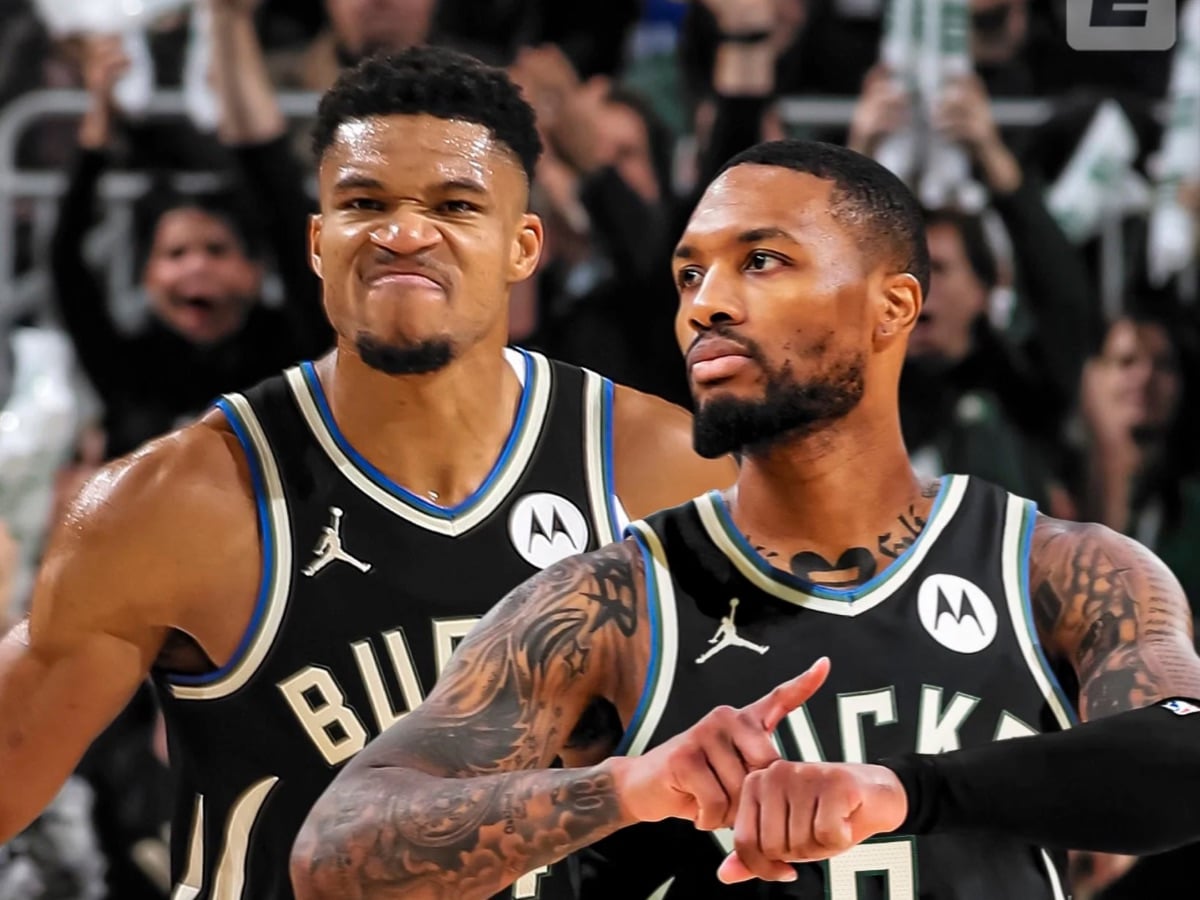 The Bucks acquired Damian Lillard and traded away Jrue Holiday, Grayson Allen, a 2029 first-round pick, and unprotected pick swaps for 2028 and 2030 to the Blazers. The Blazers obtained a young center in Ayton and have the option to potentially trade Jrue to another team for more assets. The Bucks are now instant favorites to win the Eastern Conference, and barring any unfortunate circumstances, they will likely make it to the NBA Finals and contend for the championship, solidifying the legacies of both Lillard and Giannis.
In Case You Missed:
Do follow us on: Facebook | Instagram | Twitter
Follow FirstSportz on WhatsApp Channel