There appears to be no end to the drama surrounding the Damian Lillard trade. As the weeks have progressed, the specifics of the matter have become more and more convoluted. Until a while ago, only a few key teams appeared to be involved in the trade. The two primary teams involved in the Damian Lillard trade talks were the Portland Trail Blazers and the Miami Heat. However, recent reports indicate that another team, the Toronto Raptors, is increasingly getting involved in the situation.
According to insiders, the Toronto Raptors are interested in trading for Lillard. However, it appears Lillard doesn't feel the same way. According to NBA insider Ethan Skolnick, Lillard would be extremely unhappy about a Toronto trade. He said he got the information from a reporter who is close to Lillard's agent. Skolnick said, "Toronto is a place that Dame would make it ugly. He didn't mention Chicago. He didn't mention any other teams. He mentioned Toronto as a place that Dame would make it ugly.
These comments have raised the hopes of Miami Heat fans. If Lillard publicly announces that he'll make things ugly in Toronto, then it becomes less likely the Raptors trade for him. Consequently, If the Raptors don't trade for him, there is a higher chance that the Blazers trade him to his preferred destination, the Miami Heat.
The other team on the table right now is the Chicago Bulls. However, there have been no concrete reports suggesting that Lillard would be going there. The whole situation is muddled up. A lack of public statements by both Lillard and the Blazers organization has made it difficult for fans to make heads or tails of the situation. All NBA fans can do is wait and watch as the drama unfolds.
Also Read: NBA insider provides HUGE update about Damian Lillard's future as multiple teams eye Blazers superstar
Why are the Raptors trying to trade for Damian Lillard?
For any Raptors fan, this question is a pertinent one. Why is their team trying to trade for a player who has made it clear he doesn't want to play there? There are actually a couple of reasons. Firstly, the Raptors have tried this strategy before. It resulted in an NBA championship for them. When the Raptors traded for Kawhi Leonard in 2019, Leonard had made it clear he wasn't there long-term. The front office persisted with him and assisted him on his way to Toronto's first NBA championship. Indeed, if they trade for Lillard, they might be able to replicate this success.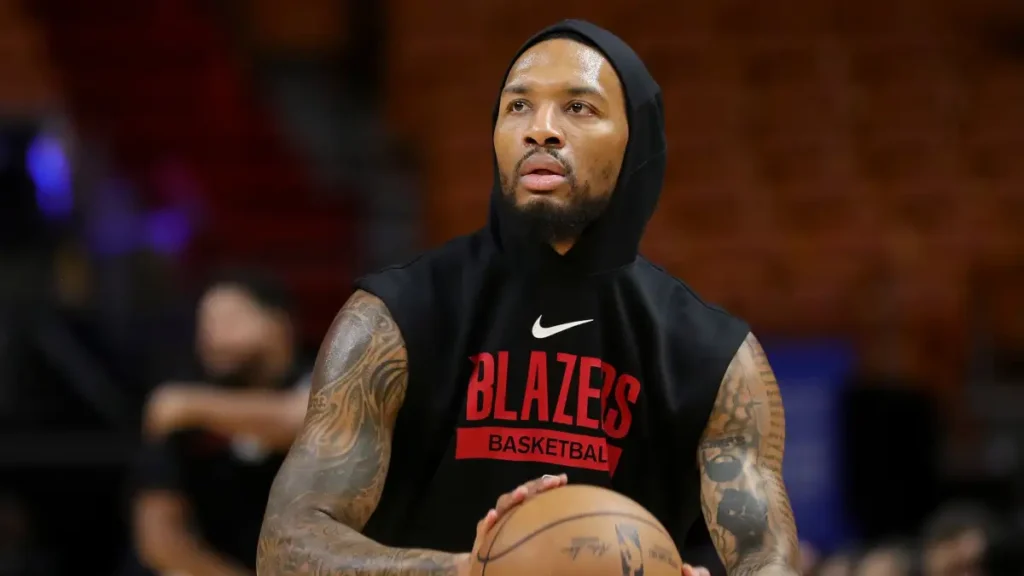 Moreover, the Raptors lack the firepower for playoff success. While they undoubtedly have many excellent players, none of them can completely carry the team through the post-season. Lillard fulfills that category. Lillard has shown time and again that he is a proficient scorer, an excellent leader and doesn't faze away from tough moments. Lillard might be the final piece to the jigsaw puzzle that is the Raptors' roster and the one that gets them post-season success.
While Lillard is hesitant about going to the Raptors, it could prove beneficial for him. Despite his brilliance in the playoffs, he has never had much post-season success. This was partly because of a below-average supporting cast at times. With the Raptors, however, he would be greatly assisted by 2x All-star Pascal Siakam and defensive stalwart OG Anunoby. Until Lillard announces his decision, however, all fans can do is wait.
In Case You Missed: