Damian Lillard led Portland Trail Blazers are among the top 3 teams in the Western Conference this season. The Blazers have an overall 10-6 record and stand in the 3rd spot in the Western Conference. However, they also have a 4-4 record at their homestand this season. Despite their excellent and perhaps unexpected start, the Blazers have been pretty inconsistent when it comes to their home games.
Speaking to the media about the team's struggle in the Moda Centre, Lillard said, "I'm not concerned. I think this is part of it. We've had game-winners, we've won tough games, we've won road games, we've had a good start. We're 10-6 with a tough schedule. We've played some good teams." Lillard isn't entirely wrong in his analysis as the Trail Blazers have definitely played some of the hottest teams in the league. The losses at the Moda Centre have come against teams like Memphis Grizzlies, Miami Heat, and Utah Jazz among a few other teams.
The Blazers reconstructed their roster in the middle of the last season and traded Lillard's longtime friend and teammate CJ McCollum and other key pieces like Norman Powell and Robert Covington. Their move to achieve a better roster has so far worked in their favor. Jerami Grant's acquisition has been a perfect boon for Damian Lillard and the Blazers as the big man has not only contributed to the offense but his defensive skills are turning heads as well. 
Portland lost to Utah Jazz 118-113 and both their key players Mike Conley and Damian Lillard had to leave the game early due to injuries. Reflecting on the Blazers' situation a few years before, Lillard said, "You've got to understand that this is part of it. If you don't understand that and think it's the end of the world … We didn't play great, but gave ourselves a chance. The past few years, we probably would have lost by 18 or 20 tonight."
Also Read: Did Paul George really marry a former stripper? Know all about his wife Daniela Rajic
Damian Lillard leaves the game with calf tightness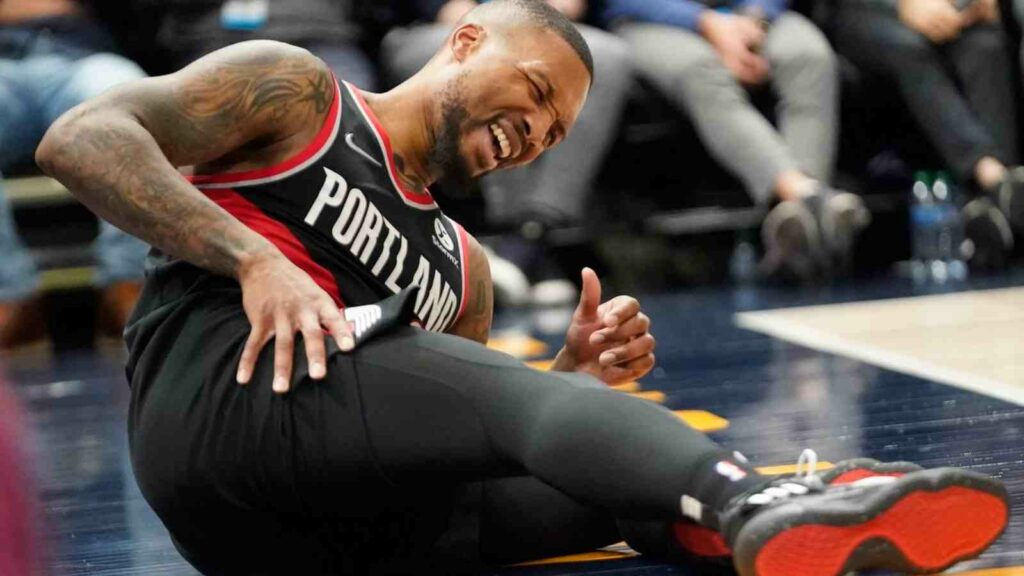 During the match between Utah Jazz and the Portland Trail Blazers, superstar Damian Lillard left midway into the game with calf tightness. Lillard has already missed five games this season with a strained calf. However, Lillard confirmed afterward that it was nothing like last time. "The last time was worse," Lillard said on Saturday. "When I first strained it, I knew right away. The reason I took myself out is so hopefully this time we can get ahead of it instead of me staying out there and putting myself in a worse position." A major injury would only be a big setback for the Blazers' hopes of moving deep into the postseason. 
Lillard himself has been inconsistent in his performance this season averaging 26.3 points and dropping 7 assists in a game. These are great numbers, but for a player of Dame's caliber, these are bad numbers. The Blazers have emerged as a new threat in the Western Conference, however, how much they can capitalize on the roster, remains to be seen.
Also Read: "This guy is crazy" Stephen Curry hitting the NIGHT NIGHT celebration after making an unreal shot has fans in total disbelief
Also Read: Watch: Kyrie Irving brings an army of supporters with him outside Barclays Center
Do follow us on Google News | Facebook | Instagram | Twitter