LeBron James has been out of action since February 28 due to a persistent right foot injury, leaving the Los Angeles Lakers without their star player. Despite some encouraging performances, the team's recent defeats against the Houston Rockets and Dallas Mavericks have pushed them down to 10th place in the rankings, putting their playoff aspirations at risk.
James recently suffered an injury that has caused him to miss a significant number of upcoming games, despite his strong performance just prior. However, Lakers coach Darvin Ham has expressed optimism that James will return at some point this season, offering hope to fans who are eagerly anticipating his comeback.
"We anticipate him coming back at some point," said Darvin Ham. He also said that they have ample players who can handle the ball and make plays, and James is only going to add to it once he returns.
By winning against the Orlando Magic on Sunday, they ended their two-game losing streak. The Lakers are in a tight spot with just ten games left in the season. Their chances of making the playoffs are slim, and losing against the Phoenix Suns could seal their fate.
Although LeBron James may return soon, it may not be enough to turn things around at this point. The team needs to start winning games immediately if they hope to keep their postseason hopes alive.
Related: Mario Chalmers suggests 'intimidation' as the main factor why Michael Jordan will always have an edge over LeBron James in the GOAT debate
Lakers' Playoff Hopes Rest on the Entire Team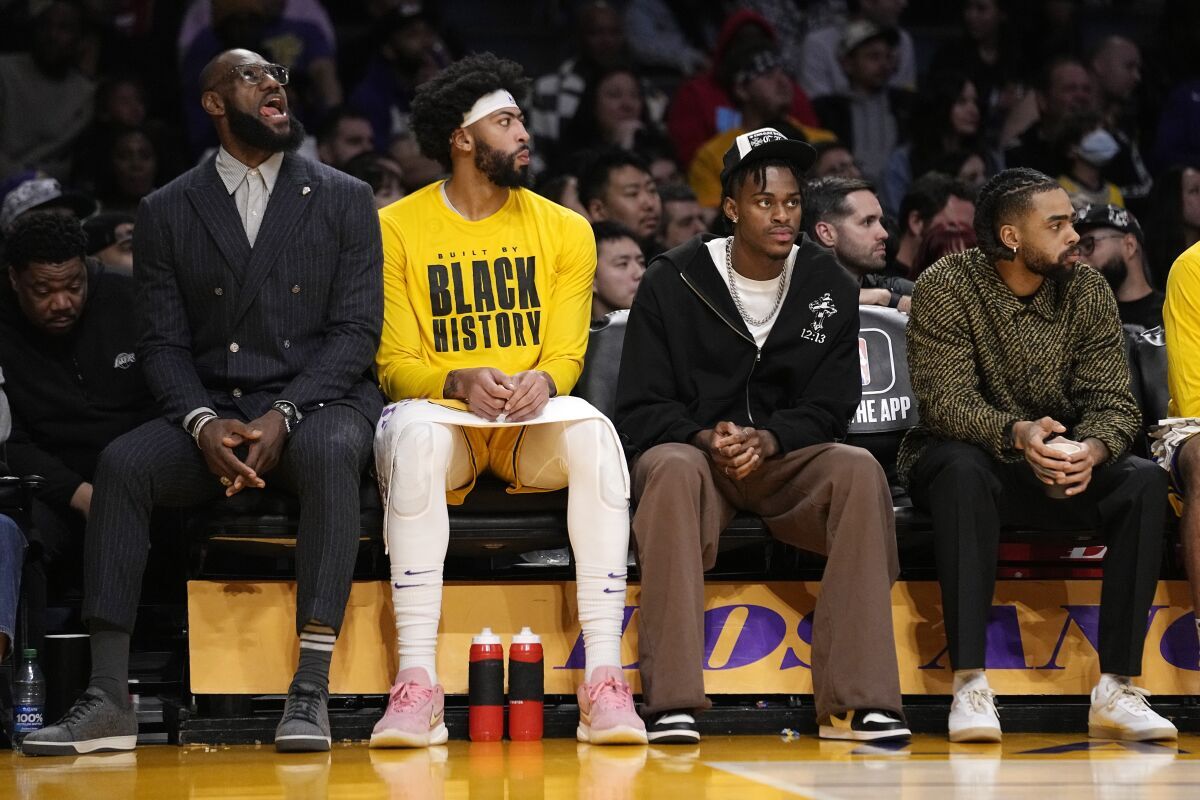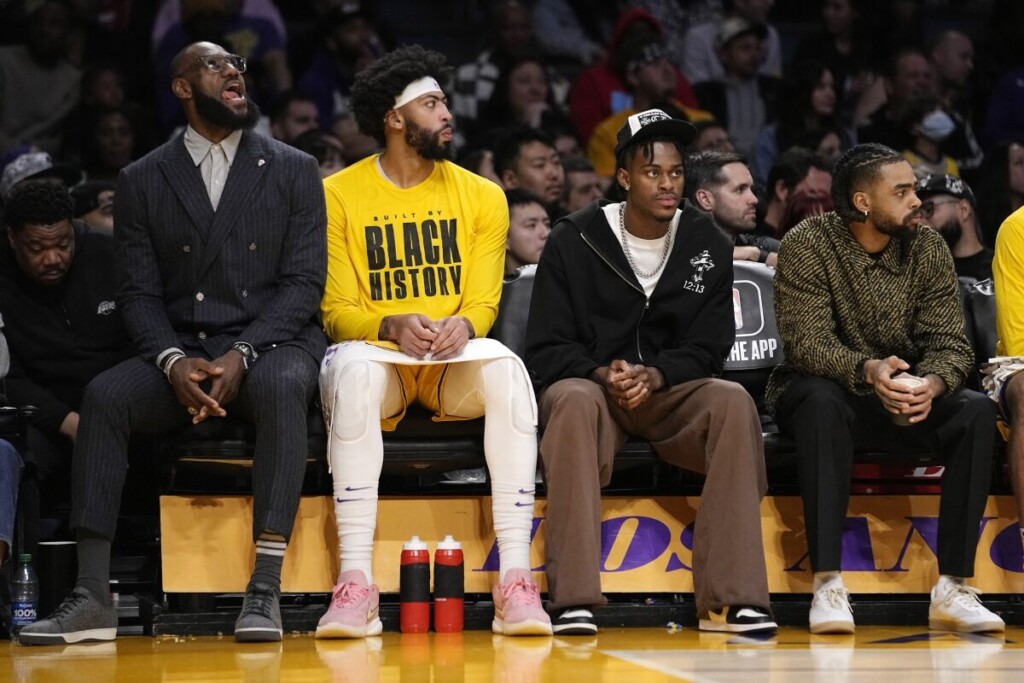 The Lakers' playoff hopes now rest on the entire team, with or without LeBron James. While Anthony Davis has put up some impressive performances recently, more is needed to secure wins for the team. The entire roster needs to step up and play their best if they want to keep their playoff hopes alive.
The Lakers' chances of making the playoffs hinge on the team's collective effort, irrespective of LeBron James' return. While Anthony Davis has been impressive lately, the team needs more than individual brilliance to secure victories. The remaining games demand the best from every player on the roster to keep their playoff hopes alive, with no certainty about James' return date.
Winning 80% of the remaining games to clinch a playoff spot is a daunting task. Therefore, each game is vital; every player must give their all on the court. The Lakers need a strong team performance to make it to the playoffs, and it starts with a determined effort from every individual.
The Lakers' struggles without James have highlighted the importance of having a strong team dynamic. With James out, each player has had to step up and contribute to the team's success. The Lakers must continue to play with the same intensity and focus, regardless of whether James returns.
In case you missed it:
Scottie Pippen's ex-wife reveals intimate details about her sex life with her former partner and talks about changing her name if she marries boyfriend Marcus Jordan
Ben Affleck recalls how an 'intimidated' Michael Jordan DEMANDED the casting of Viola Davis in 'Air'