The Boston Celtics refused to go down without a fight on Saturday night in Miami. They pulled off a stunning comeback to force a Game 7 against the Miami Heat in the Eastern Conference Finals, thanks to a last-second tip-in by Derrick White.
White was the hero of the night for the Celtics, as he tipped in a missed three-pointer by Marcus Smart as time expired, giving Boston a 104-103 win at the buzzer. White had 11 points and six assists, and provided a spark for the Celtics when they needed it most.
The Heat were heartbroken by the Celtics' comeback, as they had taken a one-point lead with just 3.0 seconds left on three free throws by Jimmy Butler. Butler was fouled by Al Horford while attempting a three-pointer and made all three shots. Butler had a quiet night otherwise, scoring 24 points on 5-of-21 shooting.
The Heat were led by Caleb Martin, who had a double-double of 21 points and 15 rebounds. Martin made four three-pointers and kept the Heat in the game with his energy and hustle. The Celtics looked like they had the game under control for most of the night, as they led by as many as 13 points at one point in the game. Jayson Tatum was unstoppable in the first half, scoring 31 points on 8-of-22 shooting. Jaylen Brown added 26 points and ten rebounds.
Also Read: Jayson Tatum and Celtics could become fourth NBA team to achieve UNBELIEVABLE FEAT with Game 6 win
Derrick White's game-winner takes Twitter by storm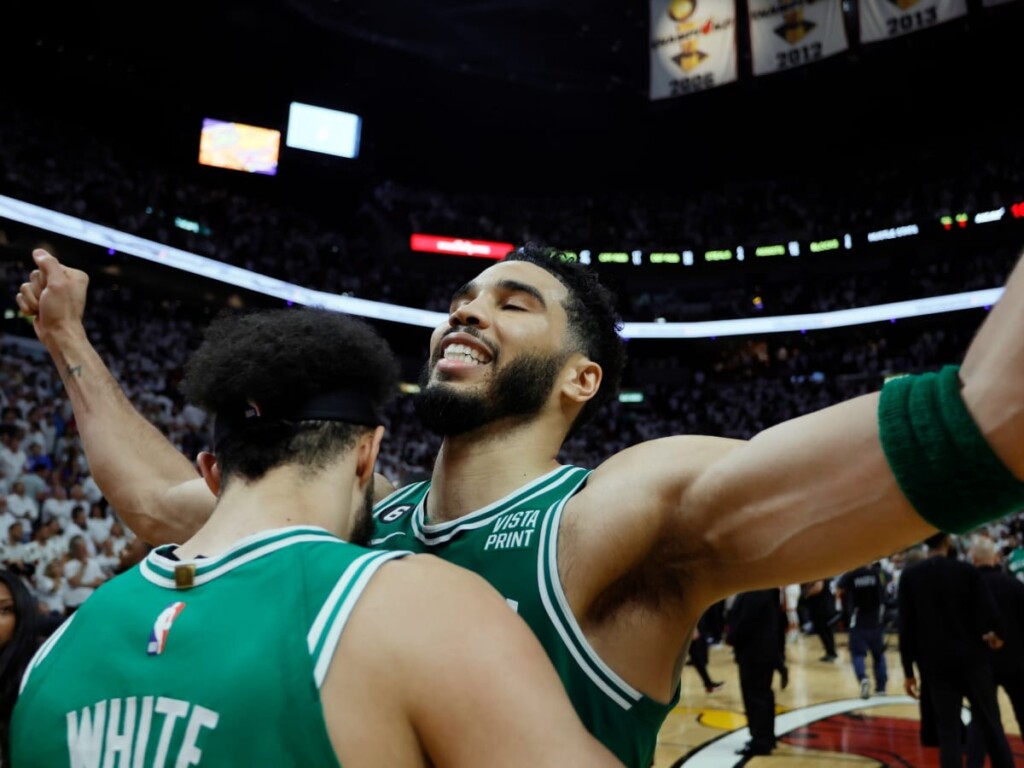 White's clutch play sent Twitter into a frenzy as fans reacted to the dramatic finish. Here are some of the best tweets:
The replay confirmed that White got the ball off his hands before time expired and that he did not interfere with the rim or touch the ball while it was in the cylinder. The officials ruled that White's basket counted, and that the Celtics had won the game by one point.
The Celtics and Heat will now face off in a Game 7 on Monday night at TD Garden at 8:30 p.m., as Boston attempts to become the first team in NBA history to rally from a 3-0 deficit.
In Case You Missed: