The best NBA player of all time and one of the richest athletes of all time is Michael Jordan. Despite having their father's immense fortune, Juanita Vanoy, his first wife, claimed that they wanted their children to experience some difficult life.
In September 1989, Juanita Vanoy married the legendary Michael Jordan of the Chicago Bulls. The couple was married until their divorce in 2006. MJ was known for going above and beyond to succeed in both his personal and professional lives as a basketball player. People expected him to be a strict dad as he occasionally was hard on his teammates in an effort to bring out the best in them. In a 2013 interview with "Crain's Chicago Business", Vanoy, who is married to Michael, spoke about how she raised her three children, Jeffrey, Marcus, and Jasmine. She believed that because of their money, her children got to enjoy life in the outskirts.
Also Read: "This league is rigged for money" Ayesha Curry revealed the TRUE face of NBA only after Stephen Curry was on the receiving end
Michael Jordan's impeccable NBA accomplishments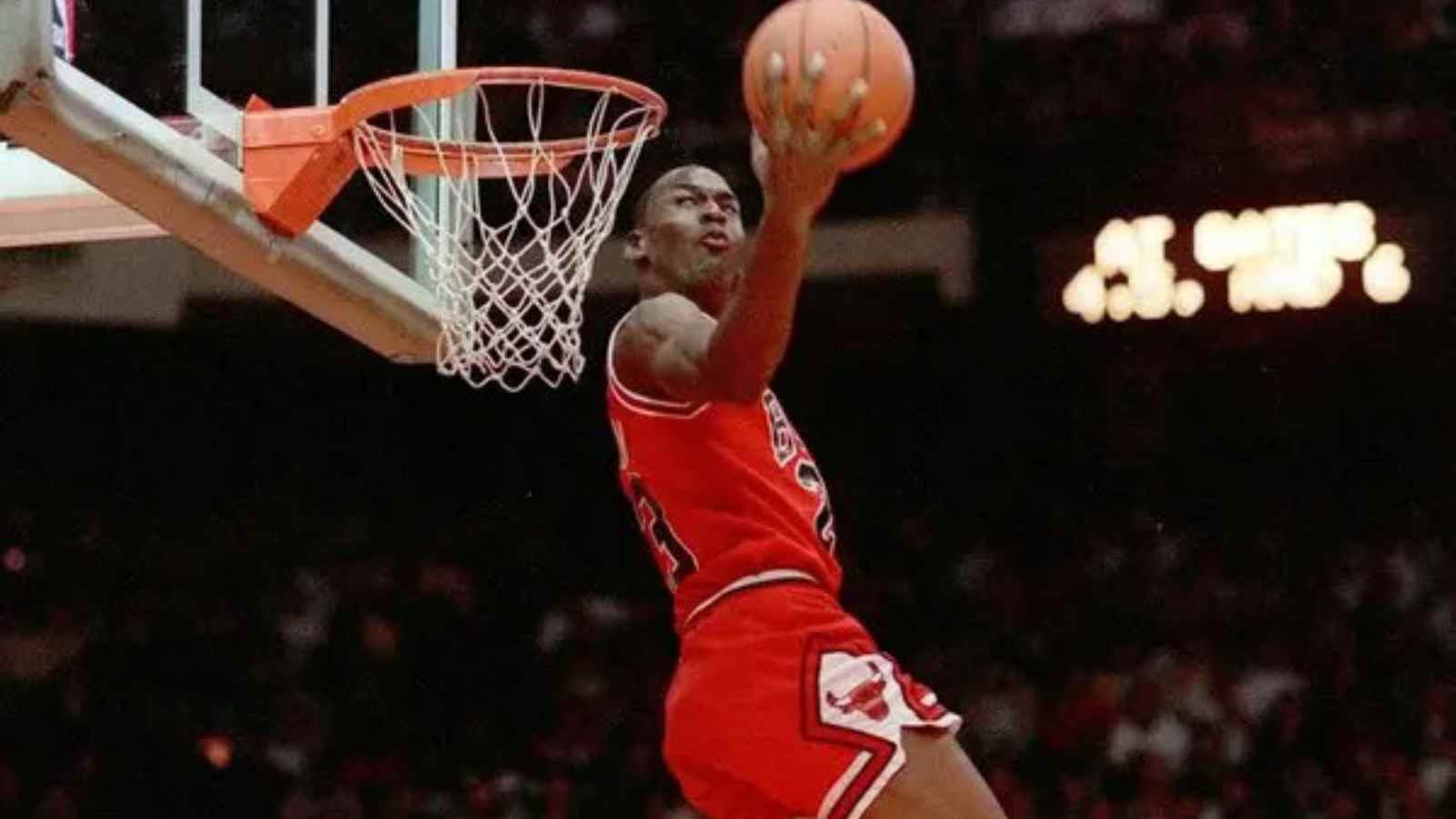 One of the greatest basketball players of all time is Michael Jordan. As a terrific athlete with a rare blend of experience and talent, effortlessness, pace, athleticism, creativity, mental clarity, and an insatiable appetite for competition, Jordan founded the NBA legendary title. The NBA's Rookie of the Year, five-time MVP, six-time champion, MVP of the NBA Finals, defensive player of the year, selection to the 50th and 75th Anniversary All-Time Teams, three times selection to the NBA All-Star MVP team, ten scoring titles, retiring with an average of 30 points per game, and induction into the Hall of Fame are just a just some his accomplishments.
One of the best scorers in NBA history, Michael Jordan averaged 30.1 points during the regular season and 33.5 points during the playoffs during his career where he also won 10 scoring titles. Between 1991 and 1993 and again between 1996 and 1998, Michael accomplished two "three-peats," going 6-0 in the Finals. His contributions to the successes of players like Magic Johnson, Larry Bird, and Julius Erving before him as well as to the legitimacy of the league earn him recognition. Jordan is contrasted with other sportsmen who have achieved success as "brands" on their own and who have served as symbols for endorsement deals.
Also Read: "Took LeBron's show to Reiterate more Hate speech" Kanye West's episode from The Shop gets dropped for spreading extremely dangerous stereotypes
Juanita Vanoy and Michael's influence of experiencing the real world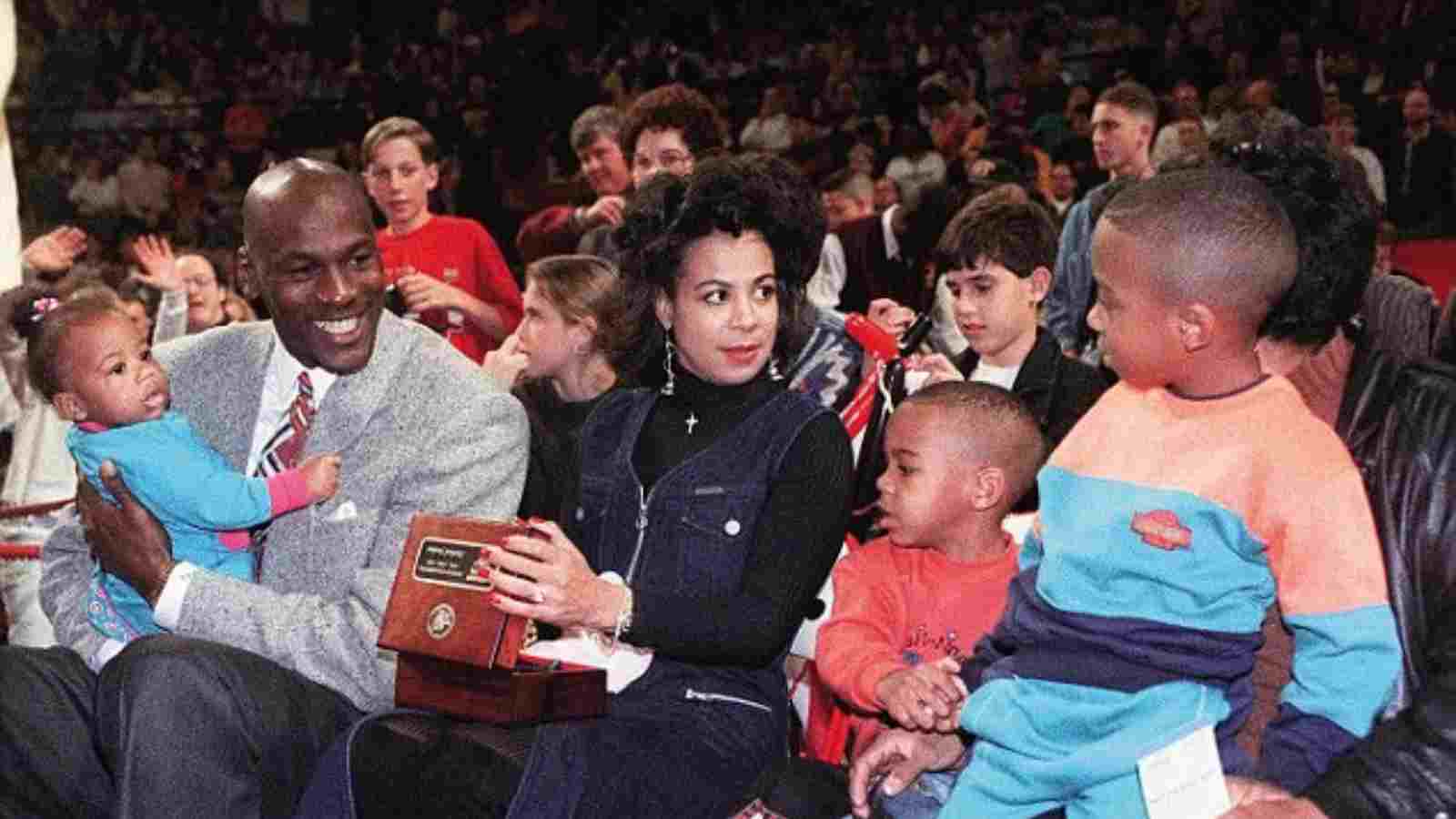 Many fans don't know much about Michael Jordan's personal life and are unaware that his divorce is one of the biggest celebrity divorces in history. But while they were married, Michael and Juanita exercised rigid parenting to make sure their kids enjoyed a regular upbringing. However, it was crucial for them to expose their children to the south side of Chicago during MJ's relationship with Vanoy. They then brought the three children to Juanita mother's house so they could see how their family lived. Talking in an interview, she stated: "They had an opportunity to play basketball with the kids on the south side and in my backyard that I grew up in."
She continued by saying that observing an everyday person's routine gave their children a deeper understanding of life and society. Vanoy continued, stressing how crucial it was for her to inculcate in her children a desire to give back to society. Her lessons have improved her children's character and understanding of life's realities. Juanita Vanoy expressed her desire for a low-profile existence during the time of divorce and expressed excitement for simpler things like her children and close friends.
Despite acknowledging that they were brought up in a disciplined environment, Michael Jordan's children and wife once said that he was always supportive of them. No matter what his kids choose to accomplish with their life, Jordan took care to offer them his love and support. Marcus and Jeffrey, Jordan's two children, both played basketball, but they were less successful than their father in that sport. The NBA legend was undoubtedly a powerful leader, both on and off the field. Jordan's parenting surely had a big influence on his three children becoming successful individuals in their own right.
Also Read: "Wanna hit your wife? Get the f*ck traded" Jason Kidd's violent domestic abuse was the sole reason for his trade to New Jersey
Also Read: "Stealing money and forging my signatures to buy night clubs" Matt Barnes' attempt to wish her ex-wife on her birthday, exposed the 'toxic' couple…
Do follow us on Google News | Facebook | Instagram | Twitter