Drake is one of the most famous rappers around the globe and he is also the global ambassador for the Toronto Raptors. Recently, Joel Embiid and Drake made it to the headlines as an exchange between them stands viral on the internet. The Toronto Raptors had a very tough regular season battling injuries and chemistry issues but fighting it all made it to the postseason. They were going all in and against of the Joel Embiid and James Harden led Philadelphia 76ers in the first-round series of the playoffs. The Toronto Raptors were also close to getting swept out and calling it a wrap for them as the Philadelphia 76ers took a 3-0 dominating every end of the game.
But Nick Nurse soon got the adjustments right and won two games straight. After Joel Embiid called out a sweep for the Raptors to Drake. The series was 3-2 favoring the Philadelphia 76ers. Then the Toronto Raptors hosted the Philadelphia 76ers at Scotiabank Arena for Game 6 and it was a wrap for them. Since the Sixers handed them the biggest L of the season a blowout loss of 35 points and closed the curtains on them. The Philadelphia 76ers have won the series and will be facing the Miami Heat in the conference semi-finals.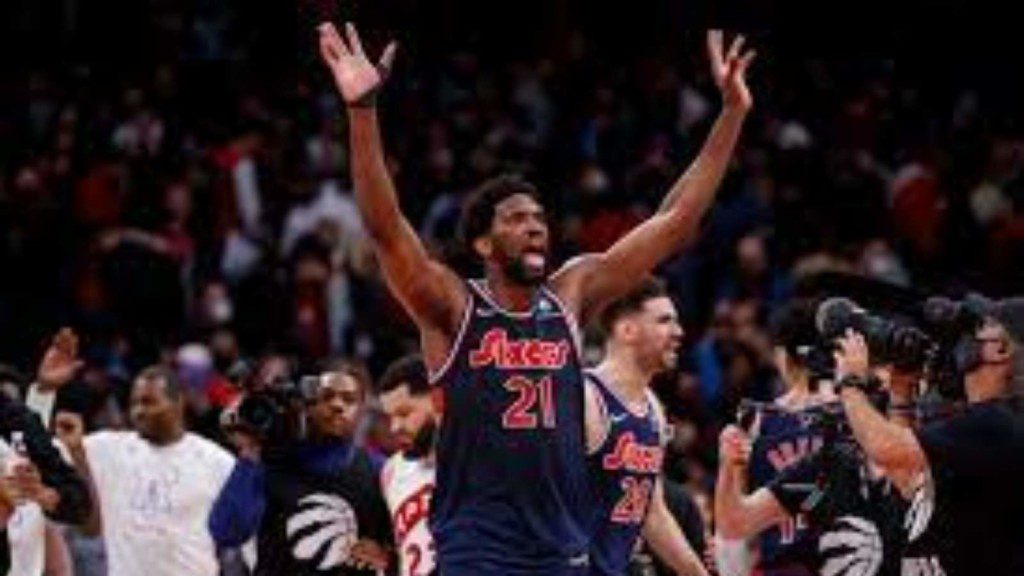 In the game, Joel Embiid dropped 33 points, 10 rebounds and 1 assist while backing him up James Harden finally stepped up and got himself 22 points, 15 assists, and 6 rebounds. The defensive end of the Raptors was nothing but speechless watching the duo go all in and dominate. But Drake being Drake thought to do some damage after his team lost the series so he had some words exchanged with the Big Man in the hallways.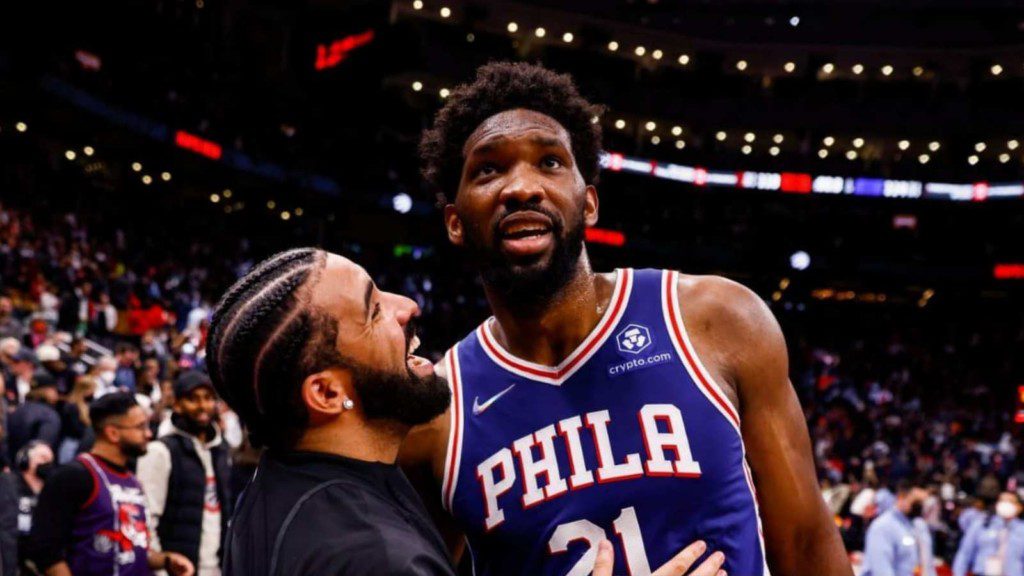 Also Read: "The MVP chants gotta wait till the release LOL" Stephen Curry's…
NBA Fans react to Drake trash-talking Joel Embiid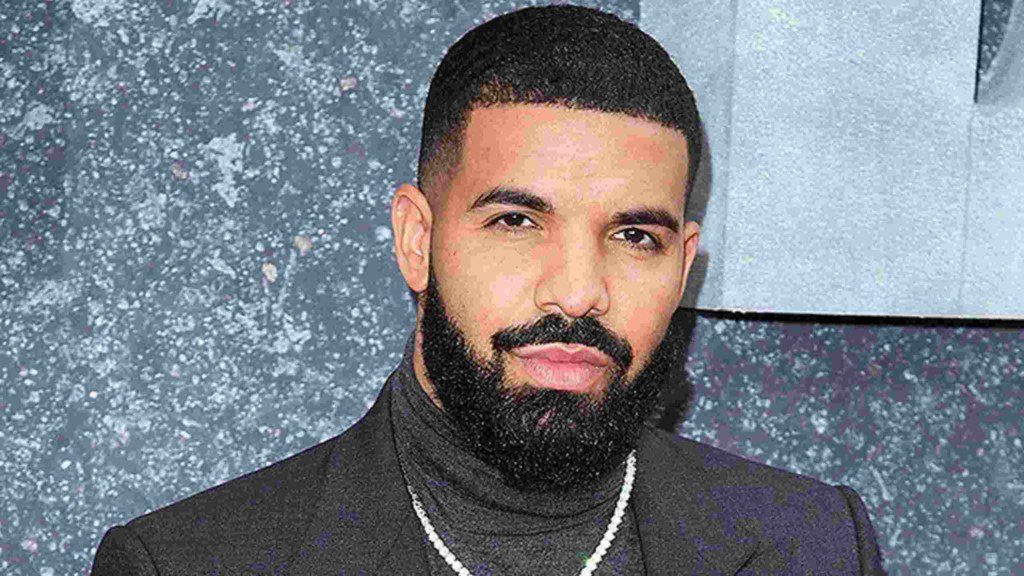 Drake was present court-side throughout the series at Scotiabank Arena and always made sure his presence is noticed by the rival stars. During Game 6 he was right there spectating his team get thrashed by the Sixers along with his son on the courtside. He didn't create that much of a scene during the game but got it all done in the corridor. As appreciating and praising Joel Embiid out of nowhere he had the Miami Heat sweeping out the Sixers as he told the big guy after exchanging some words and dabbing each other up.
The video clips has thousands of reactions to offer. As fans reacting to it praise and appreciate Drake to be a real supporter out there who is leaving no opportunity to mess up with the rivals. But many also think the take won't age well as the duo can win some match-ups and maybe also advance further but surely the Heat squad can go for a sweep of everything runs well for them. Find some of many such reactions posted by fans on social media platforms here below:
Also Read: "He has that freakish athletic ability; he can make you pay…