The second season of "The Draymond Green Show" has just begun on YouTube. Draymond Green's videos had to wait longer than expected before returning, and he soon explained why. The last episode of the podcast before this one was released on October 21, 2022. It had been a little more than two weeks since Draymond Green sucker punched his Golden State Warriors teammate Jordan Poole during practice, and the video had gone viral.
Draymond Green discusses his teammate's sucker punch for the first time and explains why he hasn't talked much about it up to this point. The four-time clearly appears to have had a lot of time to reflect on his conduct based on his statements. Dray says he's, "Not big on saying things or doing things and then running to show because it's going to get more ratings." The reason he hasn't talked much about the Jordan Poole incident until now is sort of hinted at in that sentence.
He continued by stating that there were several people involved in this occurrence. Draymond Green's sucker punch to a teammate started it all, but in the aftermath, there were families, professionals, colleagues, and other people to consider.
Draymond says, "I think there is a time to speak and if the opportunity is there I'm never going to shy away from a topic." With regards to the Jordan Poole incident, he goes on to say, "The thing that I had to take into consideration with that is #1, someone else was affected." Adding that not just Jordan but a huge number of individuals were impacted.
Related: "My worst day at ESPN would get me fired," Shaquille O'Neal revealed why he loves working for TNT than ESPN
Draymond Green Says The Fan He Had Ejected Threatened His Life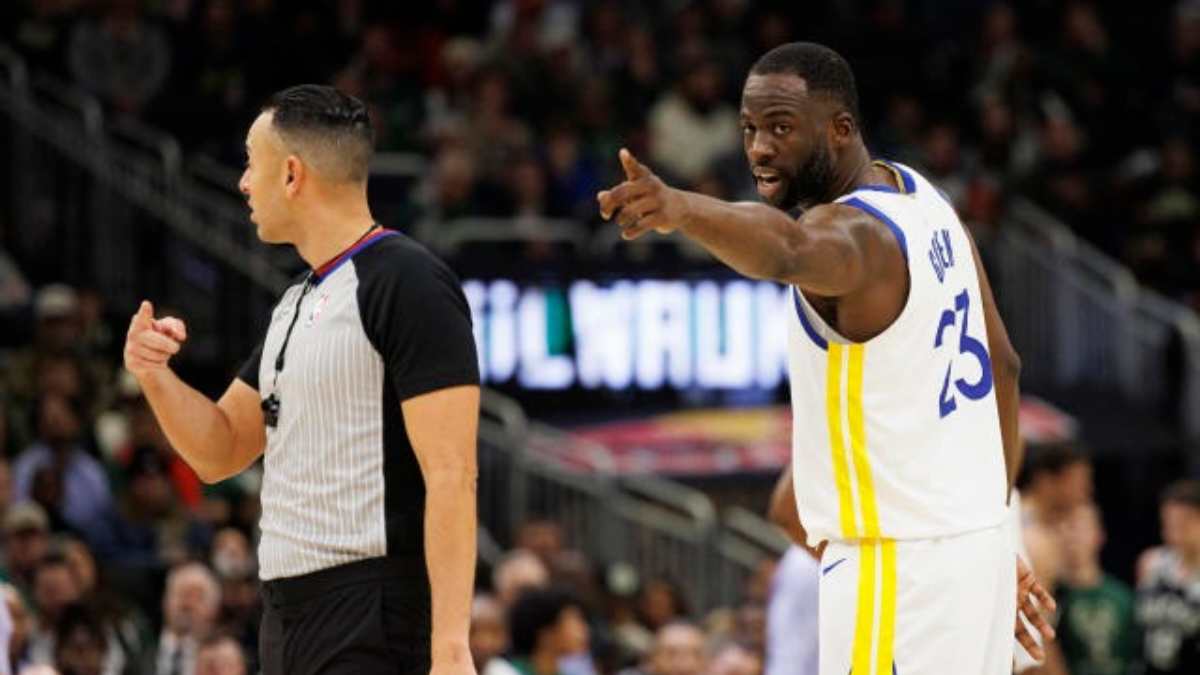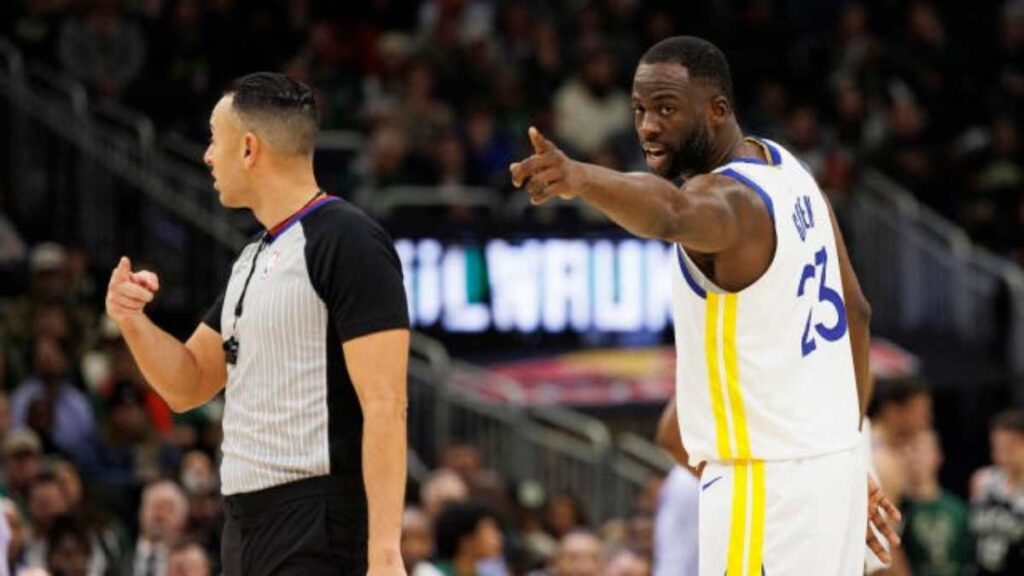 A few days back, veteran player Draymond Green caused the ejection of a supporter during a game between the Warriors and the Milwaukee Bucks. Speaking to reporters after the game, the 32-year-old Green claimed that the fan "said some threatening things to my life."
The Warriors forward said, "Some people look at NBA players like they're superhuman," he said. "That they're this larger-than-life figure. So you come and you get someone to say something back and they get fined. They go home and laugh with their buddies." He further added, "I think it's just one of those things when you can hold it in and get to the ref and get them out, it's great." [via ESPN]
Green had a typical Draymond stat line in the contest, which saw the Warriors lose to the Bucks by a score of 128-11: two points, seven assists, and six rebounds. With a 20-19 record and the #9 seed in the NBA's Western Conference, the Warriors, the defending champions, have had a difficult start to the season. In fact, Green's sucker punch to Jordan Poole during a preseason practice session made the Warriors' 2022 season difficult before it ever started.
In case you missed it:
NBA Twitter reels from shock as Lauri Markkanen stuns the Rockets with his record-breaking performance
"It's always a possibility" Luka Doncic on catching up to LeBron James in the future
Do follow us on Google News | Facebook | Instagram | Twitter