The Boston Celtics are making a historic run in the 2023 Eastern Conference Finals. After the first three games, the Miami Heat took a formidable 3-0 series lead. However, the Celtics quickly flipped the tide around with their backs against the wall. Jayson Tatum-led Celtics won back-to-back three games tying the series 3-3. With the offensive brilliance that they're known for, the men in green have also tightened their screws on defense led by Al Horford.
The Boston Celtics rallied past Game 6 with a 104-103 scorecard, all thanks to Derrick White's insane game-winning shot. There's no doubt that a series turnaround of this caliber needed phenomenal character from every Celtics player. Jayson Tatum and Jaylen Brown proved to be lethal yet again, while Al Horford's constant defensive efforts saved the day.
At the clutch time in Game 6, the veteran forward powered his way to a ruthless block on Bam Adebayo. The Heat and Celtics were neck-to-neck in the fourth quarter with Miami trailing by just three points. This is when Adebayo made an attempt to score and cut the lead to one point. However, Horford jumped up to a ridiculous effort as he blocked and took the possession back from the Miami Heat.
While Brown scored 26, Tatum was Boston's top scorer with 31 points. However, the win credit would surely go to a magnificent put-back by Derrick White at the buzzer.
Related: Draymond Green backs Celtics to overturn 0-3 deficit for HILARIOUS reason
Fans react to Al Horford's block and NBA officiating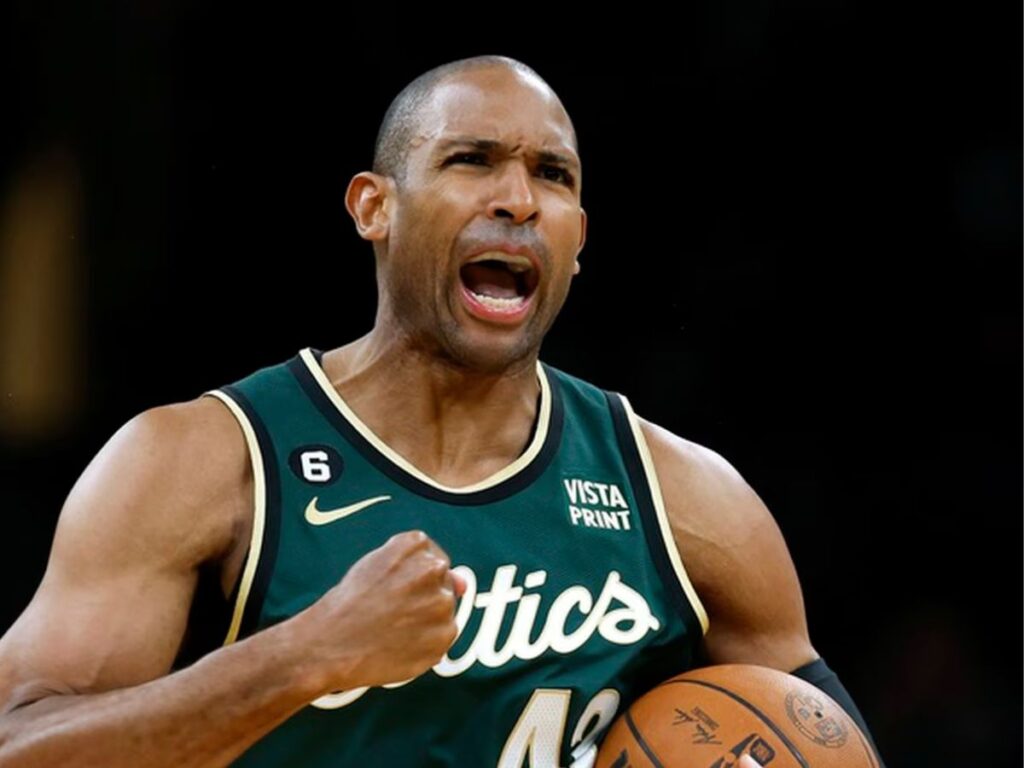 Al Horford's block prevented the Heat from potentially picking up the scoring momentum. However, many fans on Twitter have expressed their displeasure with the referees. According to fans, the officials were making calls in favor of Boston, calling the games 'rigged' in favor of the Celtics. Moreover, many also claim that Horford's block on Adebayo was clearly a defensive foul that wasn't called. Here are some reactions:
Despite claims and allegations made by fans, the Boston Celtics have tied the series 3-3. Both teams will now head back to Boston to play Game 7. Although many thought that the series would never come to it, the Celtics will be playing in front of a roaring home crowd. Jayson Tatum will look to put up another historic Game 7 performance. On the other hand, the Heat will need Jimmy Butler to step and push them past the line.
In case you missed:
Kyrie Irving's path to Lakers MADE IMPOSSIBLE, as Mavericks make stunning decision
"He didn't believe that his damn self" – Real reason why LeBron James WON'T RETIRE revealed by Lakers star's former teammate