Brandon Ingram was the highlight of the game between the Chicago Bulls and the New Orleans Pelicans. On Wednesday night, the New Orleans Pelicans defeated the Chicago Bulls 115-111, all thanks to the heroic effort from Ingram in the 4th quarter. Ingram scored 18 of his 22 total points in the second half, including seven straight points late in the fourth. Ingram scored 16 of his 22 points in the final 5.07 of the game. 
The chemistry between Zion Williamson, Ingram, and CJ McCollum has been clicking lately. But on Wednesday, all three stars were far away from being impressive. Till 3 quarters, all three stars had combined 19 points with 6 of 21 shooting. But Ingram and Zion turned up the heat in the 4th quarter. Speaking about what transpired before the 4th quarter, Ingram said, "Zion (Williamson) turned to me before the start of the fourth quarter and said, `Let's turn it up a notch," and that was it. 
The Pelicans' trio was pretty much stagnant on the offensive end for the first three quarters. They shot below 29% combined for three quarters. But they switched up their gears entering the fourth. "I think we knew we had to have more urgency to win," Ingram said. "Me, CJ (McCollum) or Zion was pretty stagnant on the offensive end, so we had to make something happen. Zion kept us in that game with his buckets. Some of them looked impossible, but he made them and we just stayed in it. We found a rhythm at the end of the game".
Also Read: "We just play soft, man" Anthony Edwards reveals his honest thoughts on DISAPPOINTING Minnesota Timberwolves as the team falls to 5-6 record
Brandon Ingram thinks the Pelicans need to step up their defense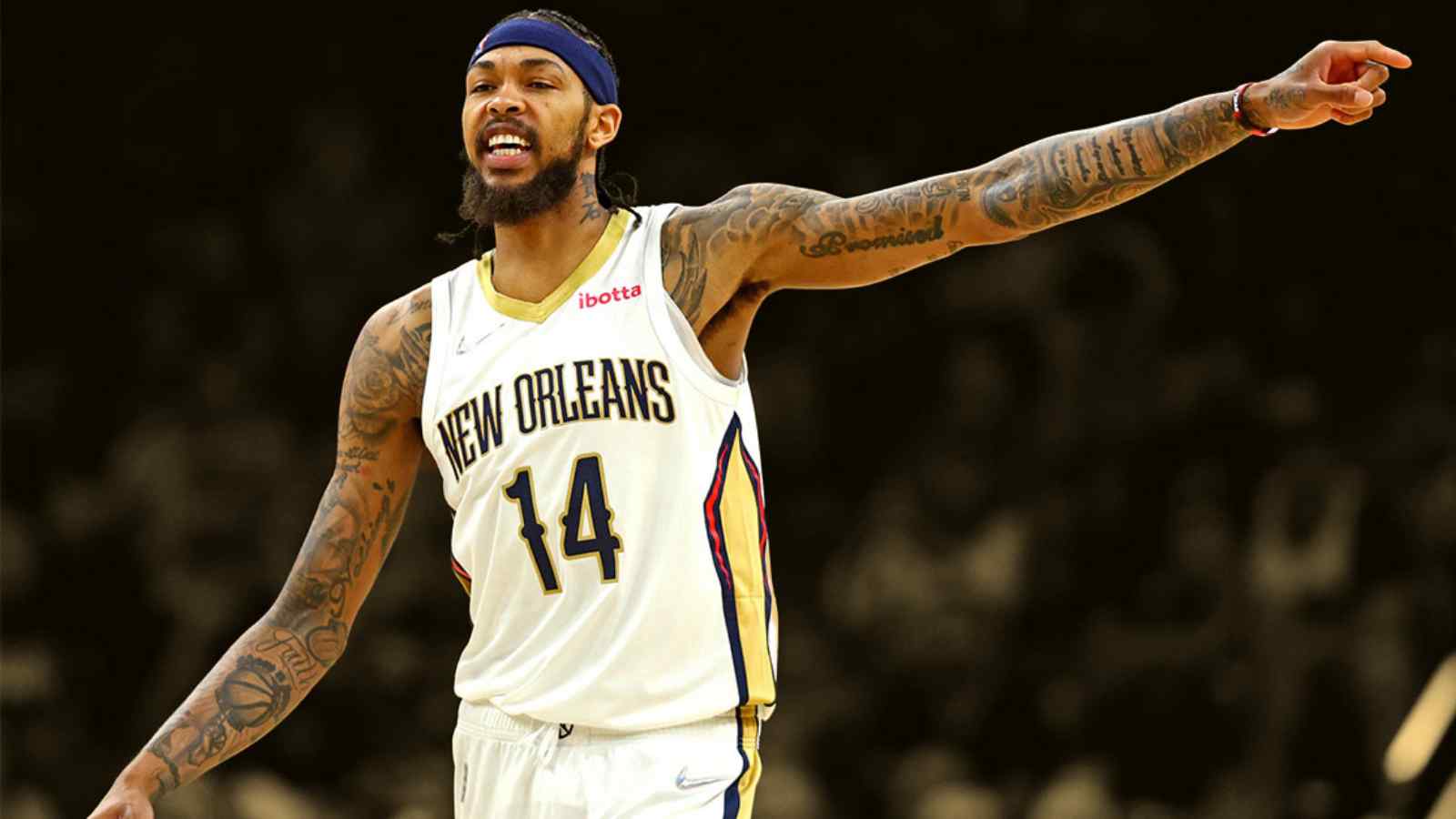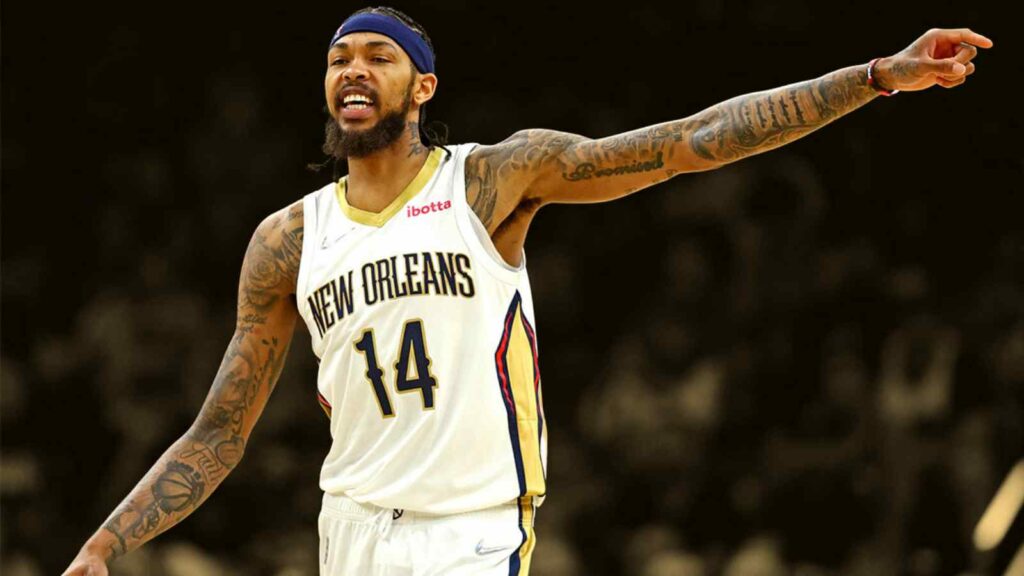 Despite their win against the Chicago Bulls, the defense from Ingram and the Pelicans was glaring. The star of the night Brandon Ingram came clutch in the 4th quarter to seal the deal for the Pelicans. However, Ingram did not hold back from calling out his teammates and his own lacking defensive intensity in the game. Ingram said, "we are still sh** on defense" and said it was on him, CJ, and Zion to be better. Ingram added, "It's time for us to turn the corner on the defensive end."
The Pelicans made their late 4th quarter push on both ends of the floor to secure a win against the Bulls on Wednesday night. It was not only their stellar offense from Ingram and Zion in the 4th quarter but also their defensive intensity on the floor that was crucial. Ingram said, "It was important for us to step up on the defense and offensive and we got a win tonight."
Fans react to Brandon Ingram's heroics against the Bulls in the fourth quarter for the victory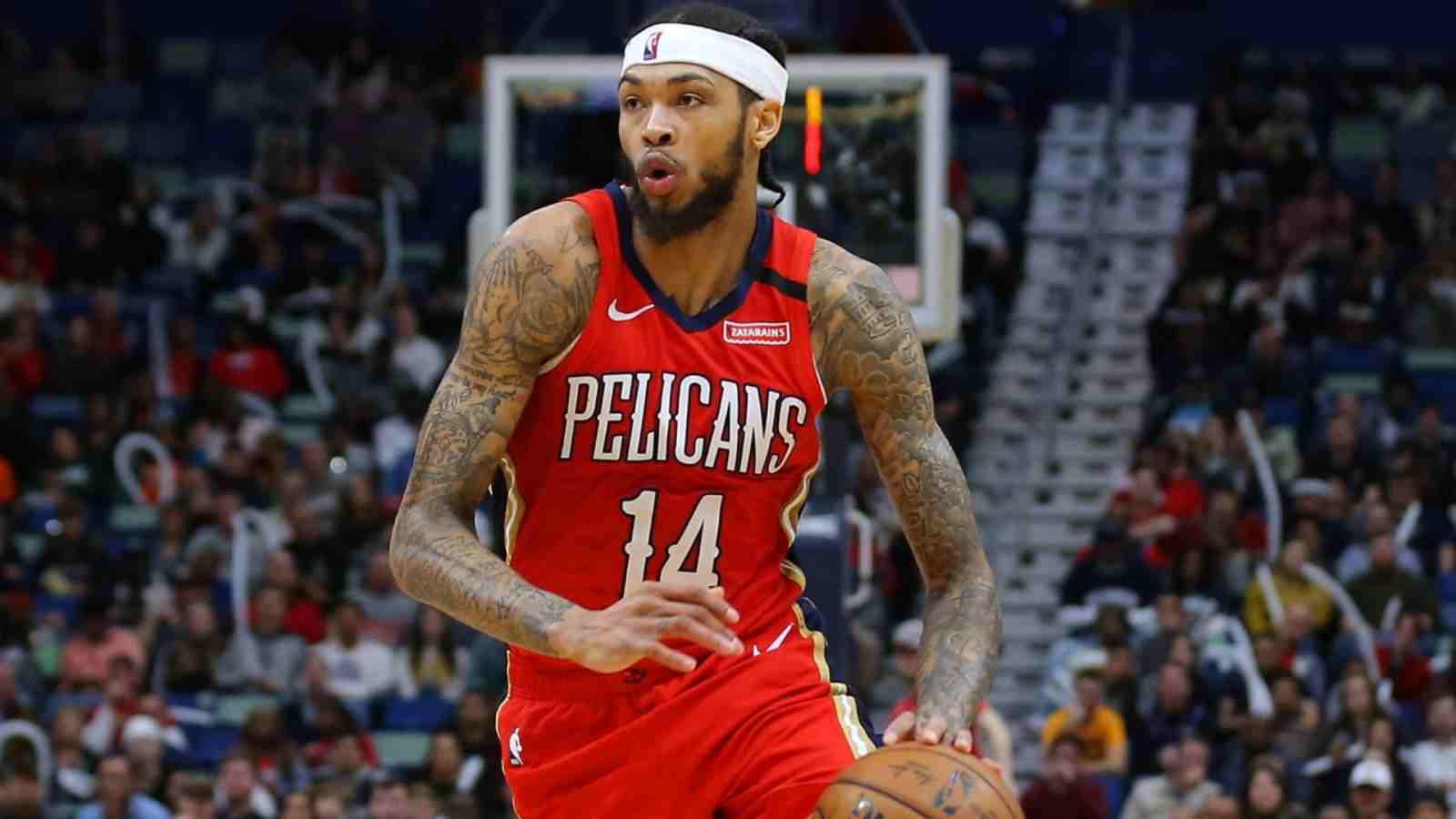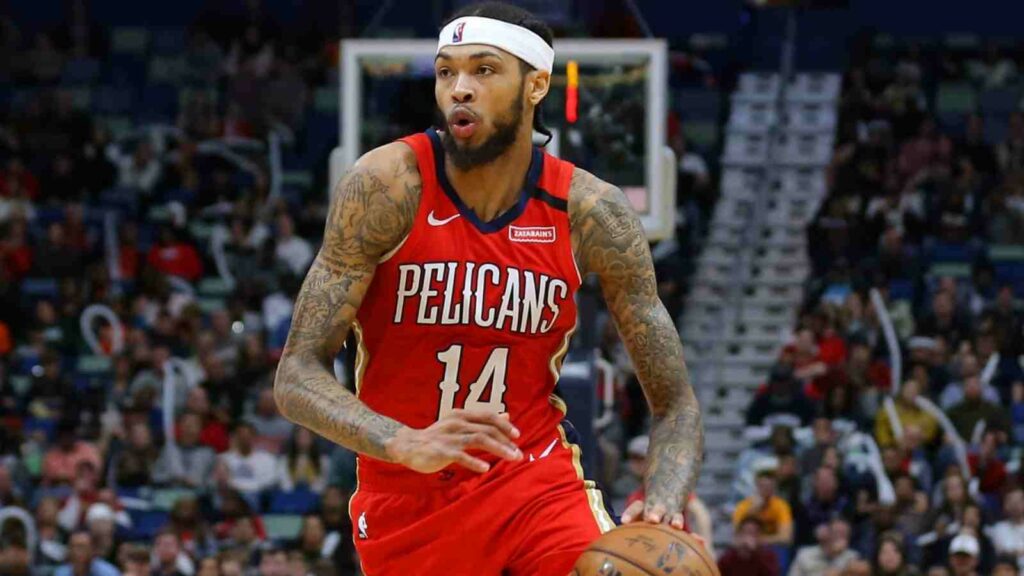 Since being traded from the Los Angeles Lakers, Ingram has emerged as one of the best offensive players in the league. His jumpers with his length give him an extra edge over defenders. Wednesday was no surprise; for his skills it was ordinary, but Ingram took his offense to the next level against the Bulls and fans took notice of that. Several fans took to Twitter to react to Ingram's clutch performance in the fourth quarter. One of them wrote, "Brandon Ingram i am sorry for doubting you", whereas one wrote, "Brandon Ingram is a star". You can find many of those reactions here below:
Also Read: "Used to promote hatred" – Muslim NBA legend Kareem Abdul-Jabbar speaks out about Kyrie Irving's antisemitism controversy
Also Read: LeBron James cited Tom Brady as an inspiration after the former played through injury against the Pelicans
Do follow us on Google News | Facebook | Instagram | Twitter