If there is one thing fans trust Shams Charania with, apart from giving the most reliable inside NBA news, it is his unforced charm over beautiful women. As Valentine's week is coming near, he seems to be in complete possession of Saint Valentine. Shams Charania and Kay Adams have been flirting back and forth on live television. On the latest episode of Up & Adams, the ESPN journalist joined Adams to congratulate her. While he recognized her contribution to the media and television industry on National Girls and Women in Sports Day, he did not hold back a bit from charming her. 
While giving her props for her contribution and excellent work in the industry, Shams played excellently with his words. "We're both from Chicago, we're both Aries, you're a Missouri grad, that was in my top three (colleges). I didn't go to Missouri. Your parents were immigrants. My parents were immigrants," said Adams. While he did have some nice words for her, he seems to be suggesting something to beautiful Kay, and perhaps, she knew it. 
Shams further added that he wanted to give her flowers on the eve of Women's Sports Days. He said that he wanted to make sure she got all the love. "I just wanted to say, you get your flowers, just everything you've built, I have a lot of respect. I know yesterday was Women in Sports Day. Congrats to everything you've done, keep building. It was a big day yesterday, I just wanted to make sure you got your love, that's all," Charania added.
Related: Kay Adams appears to playfully flirt with NBA insider Shams Charania
Fans think Rizz God Shams Charania might be busy on Valentine's week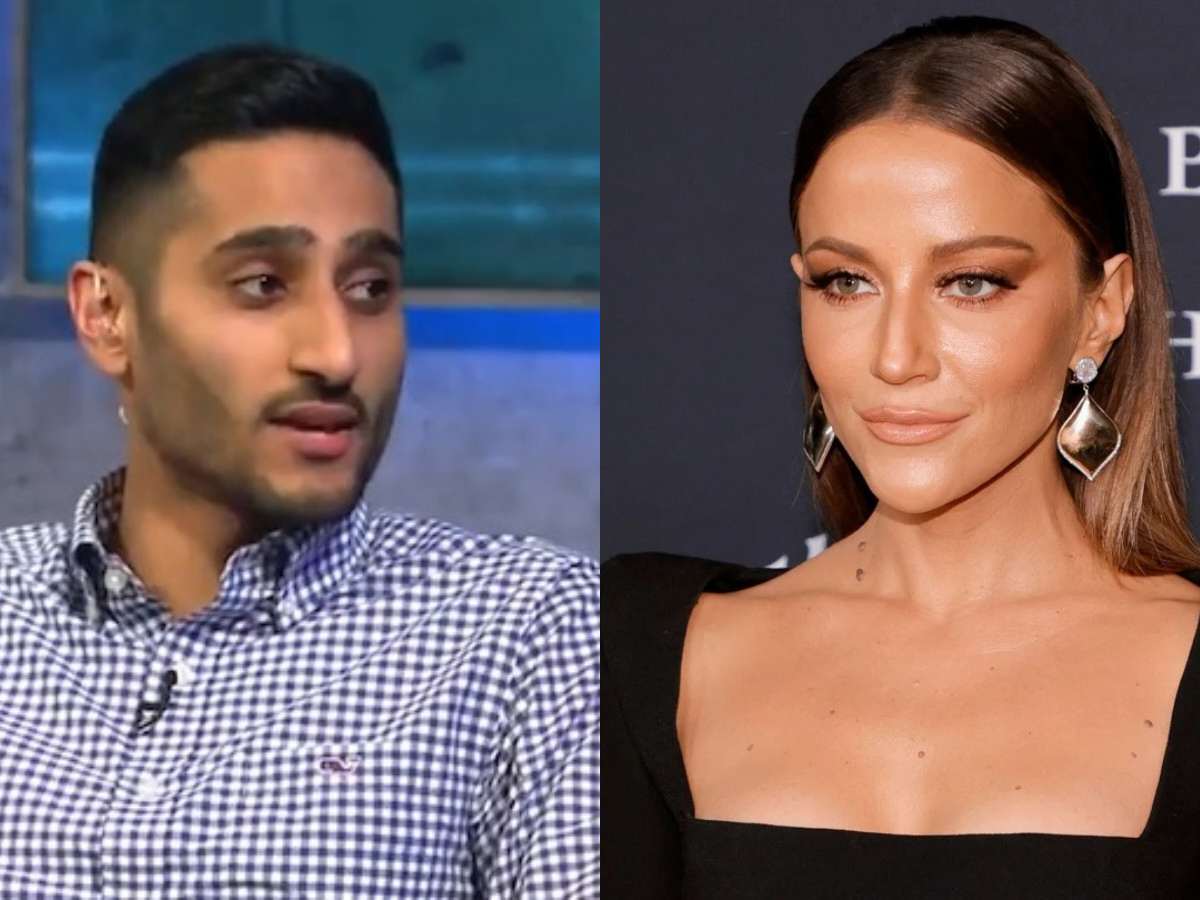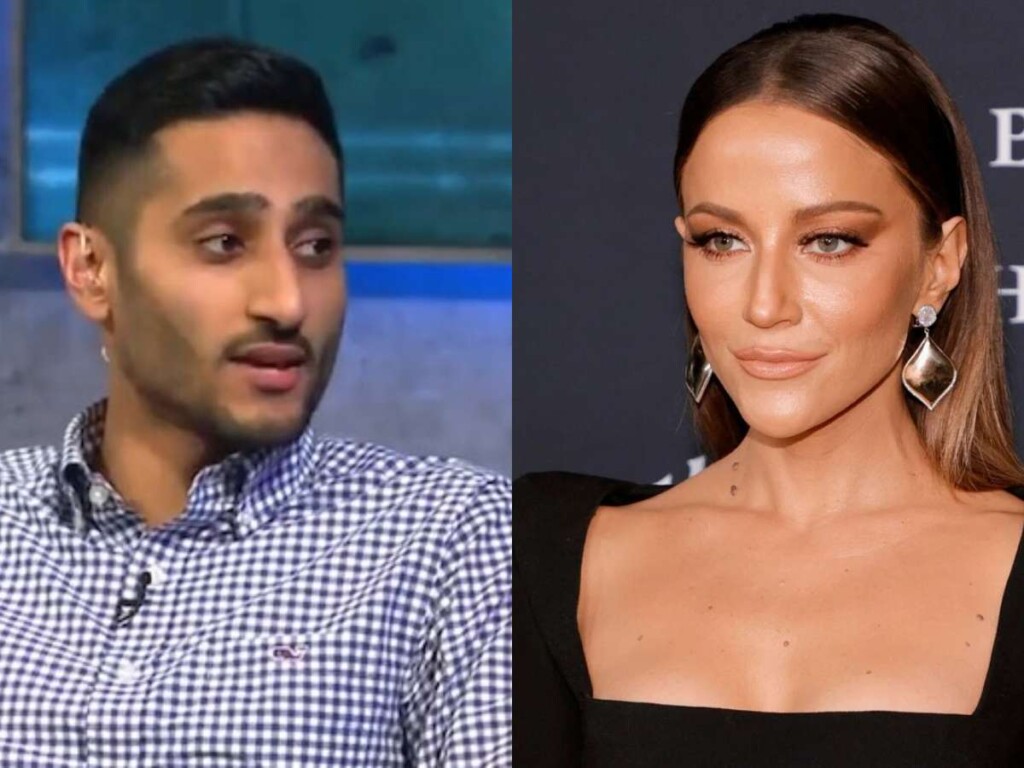 Fans went wild on Twitter watching one of their favorite reporters having his time of life on live TV. Knowing that Valentine's week is just a few days away, one of the fans said, "Shams is about to have a Valentine." Another fan said, "hope woj has good health insurance cuz he is SICK right now." Here are some of the fans' reactions on Twitter.
Hearing the embellished yet true words from Charania, Adams got emotional and thought that he was pranking her. Knowing how fans have been pushing them to come together on the internet, it was reasonable for her to think that. However, Rizz God is everything but dishonest when it comes to love. However, it was overwhelming for her to hear words from someone like Shams. "I didn't get enough love, but now I did," emotional Kay said.
In Case You Missed:
"Trash Journalism," Hawks CEO Steve Koonin calls out Shams Charania for reports on Head Coach Nate McMillan considering resigning
"It's transpired": Popular sports writer Shams Charania hints something going behind the scenes for Jimmy Butler and Miami Heat
Do follow us on Google News | Facebook | Instagram | Twitter