The emotional rollercoaster that the Philadelphia 76ers fans witnessed was perhaps the wildest one could. The Boston Celtics superstar Jayson Tatum drilled the game-winner with over a second remaining on the clock to break their hearts. Interestingly, Joel Embiid made the fans go wild as he converted a full-court shot. However, the shot was not counted as the clock expired, resulting in a heartbreaking loss for the home team.
Both the Celtics and the 76ers were tied at 107-107 with less than five seconds left and had used up their timeouts. During the break, Tatum returned to the floor and took a position in the defensive backcourt. The young gun sprinted up the floor from the backcourt with Marcus Smart catching the inbound pass. The guard tossed the ball back to his Tatum. With only one dribble and a masterful step-back, the forward was able to put his defender on the skates and a convert a three-pointer dagger with a little over a second remaining.
Right after Tatum hit the shot, 76ers' PJ Tucker made a quick inbound pass to Embiid. The star big man got the ball and converted a shot from almost full court, leaving Mike Breen and fans in the arena in disbelief. Unfortunately, the shot was not counted after a review at the replay centre, crushing the hearts of thousands of Philly supporters. It would certainly have been one of the greatest NBA moments, had the shot gone in.
Related: "Most skilled 5 to ever live" – Fans react to Joel Embiid's downtown DAGGER against Nikola Jokic, Nuggets after monstrous performance
Fans shower praise on Joel Embiid after he converted the full-court shot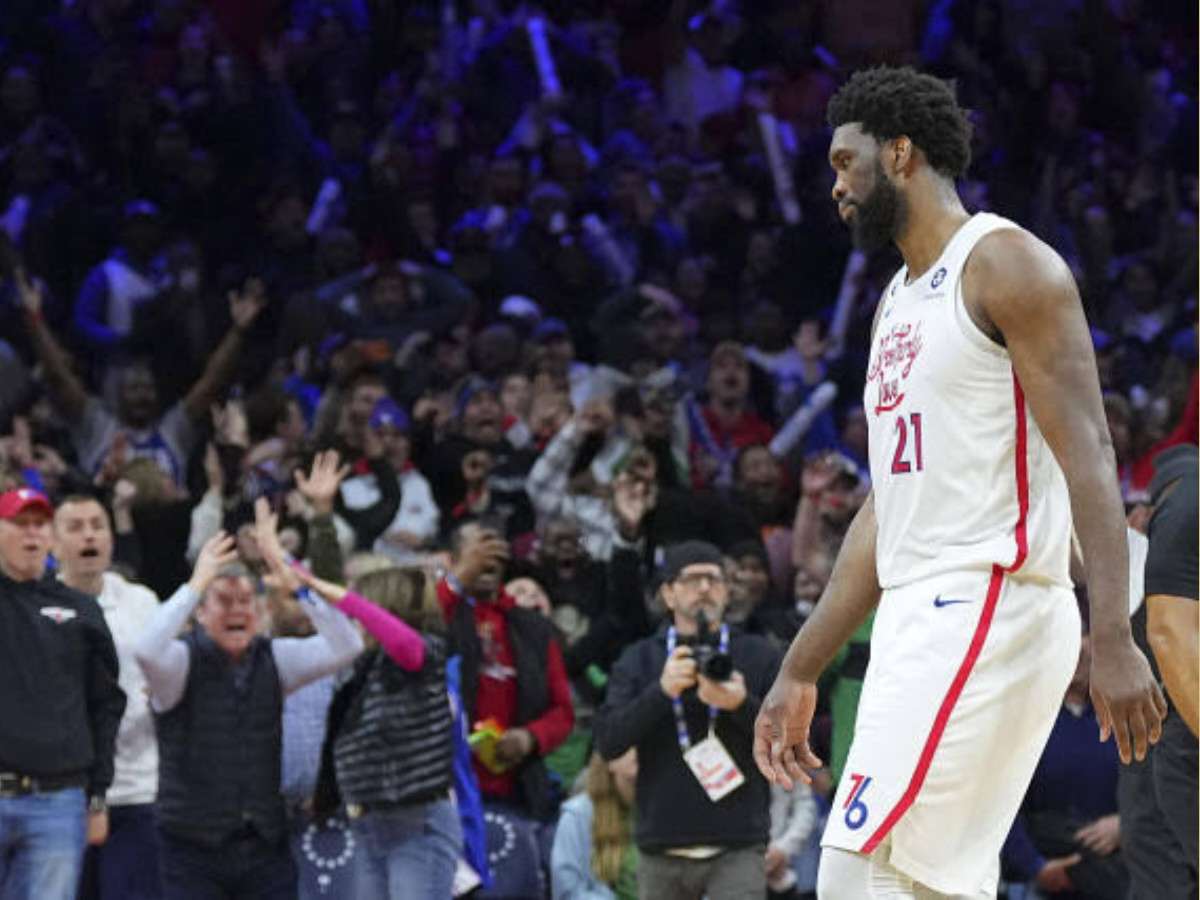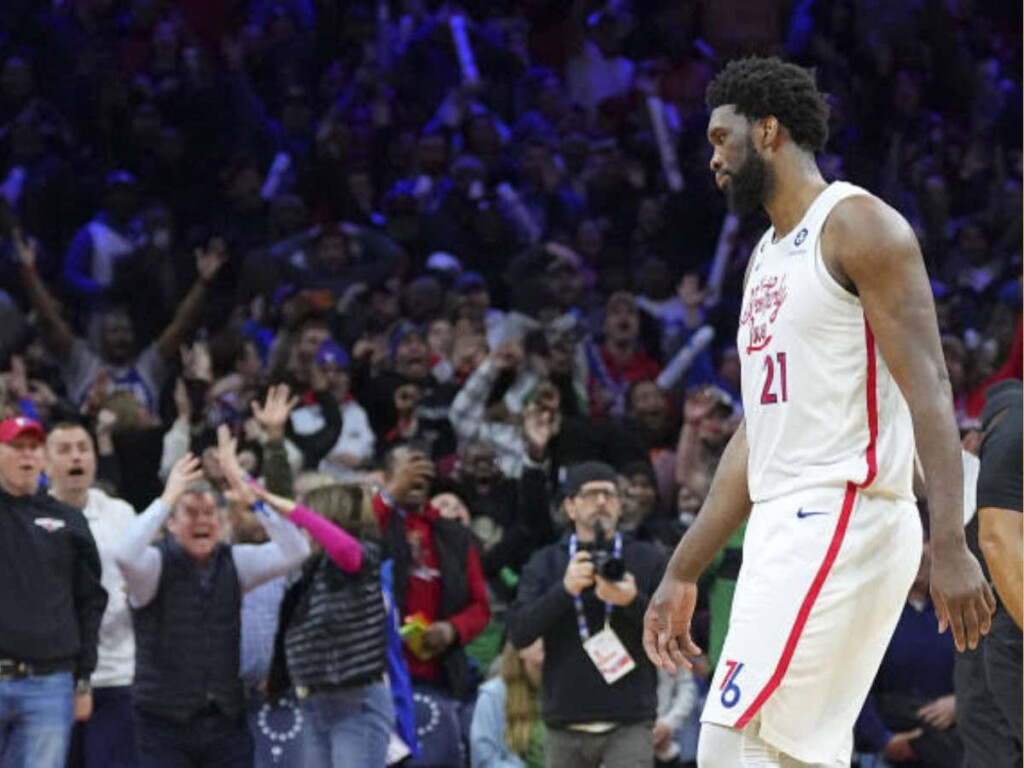 Joel Embiid has been doing everything within and beyond his willpower to keep his team afloat and going as the season nears an end. He has grown to become even more as a leader, hungry for a championship title. Fans on Twitter praised the big man for putting in the effort to spearhead his team every night. Reacting to his full-court shot, one of the fans wrote, "Joel Embiid was able to make Mike Breen unlock his new voice cord." Another fan wrote, "Embiid with the greatest shot that didn't count." Here are some more reactions from the fans on Twitter.
Embiid scored 41 points while attempting to handle Philadelphia's offence alone. He converted 12 of 22 field-goal attempts, grabbed 12 boards, and dished out five assists. The Celtics have 44 wins this season, while the 76ers are in third position with 39 wins. It would be fascinating to see these two titans clash in the playoffs.
In Case You Missed:
Joel Embiid switched to 'Bill Russell-like' defense during his rare off day on offense to help the 76ers stage a perfect comeback
"Made him look like a Joke," Skip Bayless hypes up Joel Embiid's MVP case after he leads the Sixers past Nikola Jokic's Nuggets
Do follow us on Google News | Facebook | Instagram | Twitter