LeBron James and the Los Angeles Lakers were handed another disappointing loss by the Boston Celtics in their last game. The spoken off encounter against the Celtics seemed to have gotten out of the Lakers' hand by the 3rd quarter as they trailed by as many as 21 points at a point. However, the Purple and Gold valiantly got a 13-point lead in the fourth quarter but lost the game in overtime.
The wound of the loss against the Boston Celtics is still green on the Laker fans, as Boston is the last team they want to lose to. Amidst all this a video of Laker players playing football resurfaced on the internet. The fans were outraged seeing the video, accusing LeBron James and Anthony Davis of not focusing on their closeout games.
While the Los Angeles Lakers lost to the Celtics 122-118 in overtime, they gave up their big lead in the 4th quarter, that too in the final minute of the game. Late in the game, once LeBron and the crew had a sizeable lead, which they seemed to have taken their feet off the pedal from the defensive end, as the Celtics went for a 17-3 run.
Also Read: "See everyone knows he's a buddy merchant" Fans react as Evan Turner requests NBA to rename the Bubble Championship after LeBron James
Fans troll Lebron James and Co. for playing football and not focusing on basketball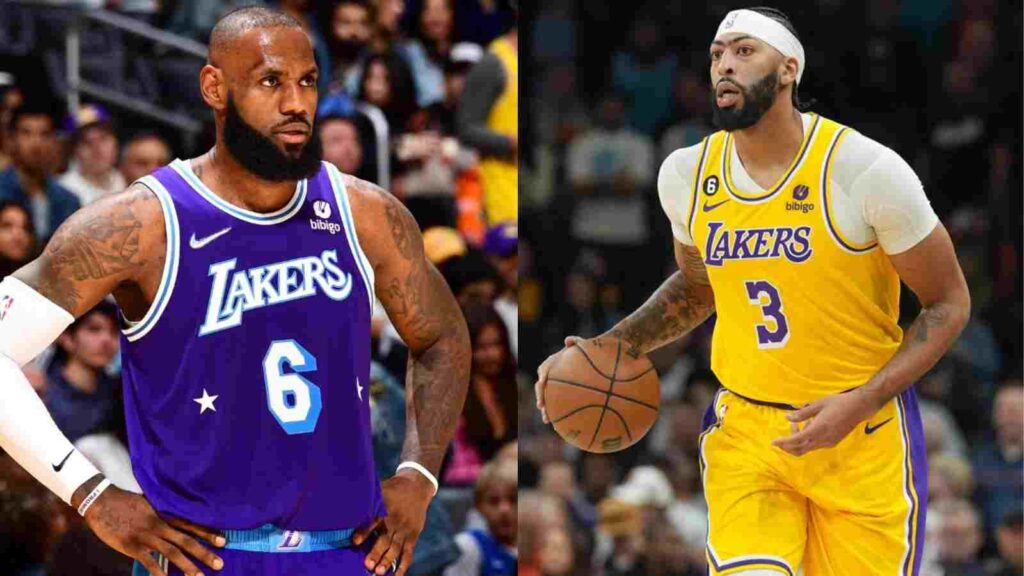 As illogical as it might sound the Laker fans were certainly upset with Davis and LeBron James spending time outside the basketball gym playing football. Some of, they should be practicing basketball and free throws. One of the fans wrote, "Need to be practicing free throws." While another concerned fan wrote, "Sorry, but AD fragile behind needs to go sit down somewhere before he hurts himself." Here are some Twitter reactions from the fans.
Los Angeles Lakers will face Denver Nuggets on Friday, and both Davis and James are expected to be present on the roster. As compared to the Lakers who are in the 12th seed in the Western Conference with an 11-16 record. On the other hand, Denver Nuggets are in the 3rd spot with an impressive 17-10 record. Davis will face big man and former MVP Nikola Jokic yet another time in a big-man matchup.
Also Read: "HAVE SOME GUTS," Skip Bayless calls out LeBron James for having 'no clutch gene'
Also Read: "I'm a f*cking prostitute," Sean Strickland embarks on yet another unhinged rant which includes a dig at LeBron James
Do follow us on Google News | Facebook | Instagram | Twitter