Giannis Antetokounmpo and the Milwaukee Bucks have finally received another star player. The Damian Lillard trade has sent him to the Bucks. However, Lillard did come at a cost for the Bucks. They had to trade away their point guard, Jrue Holiday. What's more, it appears this trade happened without Antetokounmpo being aware of it.
Holiday had been with the Bucks since 2020. He had quickly become a fan-favorite in Milwaukee and Antetokounmpo shared a close bond with him. It appears that this is the exact reason the Bucks didn't tell Antetokounmpo that they were trading Holiday. They feared there might be conflict within the organization and he was informed once the trade went through. Antetokounmpo was understandably emotional about Holiday's departure. He said, "I wish him nothing but the best. He blessed me with a f–cking championship."
NBA Insider Adrian Wojnarowski reported, "Milwaukee's GM, he did not bring this trade idea…. to Giannis Antetokounmpo because Jrue Holiday was involved."
Woj further went on to add, "And the relationship there, the reverence that this organization and these players have for Holiday, he did not want to put that to Giannis Antetokounmpo and have that on his conscience." According to Woj Antetokounmpo played no role in the trade of Holiday whatsoever. While Antetokounmpo may be upset that he wasn't about the trade, it might be for the best since no one can blame him for trading away a fan favorite.
Related: "Send him to the practice squad" – Jordan Love gets CLOWNED on social media for registering multiple interceptions in 'tough' loss against the Lions
Jrue Holiday's tenure with the Bucks
Though Holiday spent only 3 years with the Milwaukee Bucks, his impact was undeniable. He was essential to the Bucks' 2021 NBA championship run, being elite on the defensive end of the floor and contributing on the offensive end as well.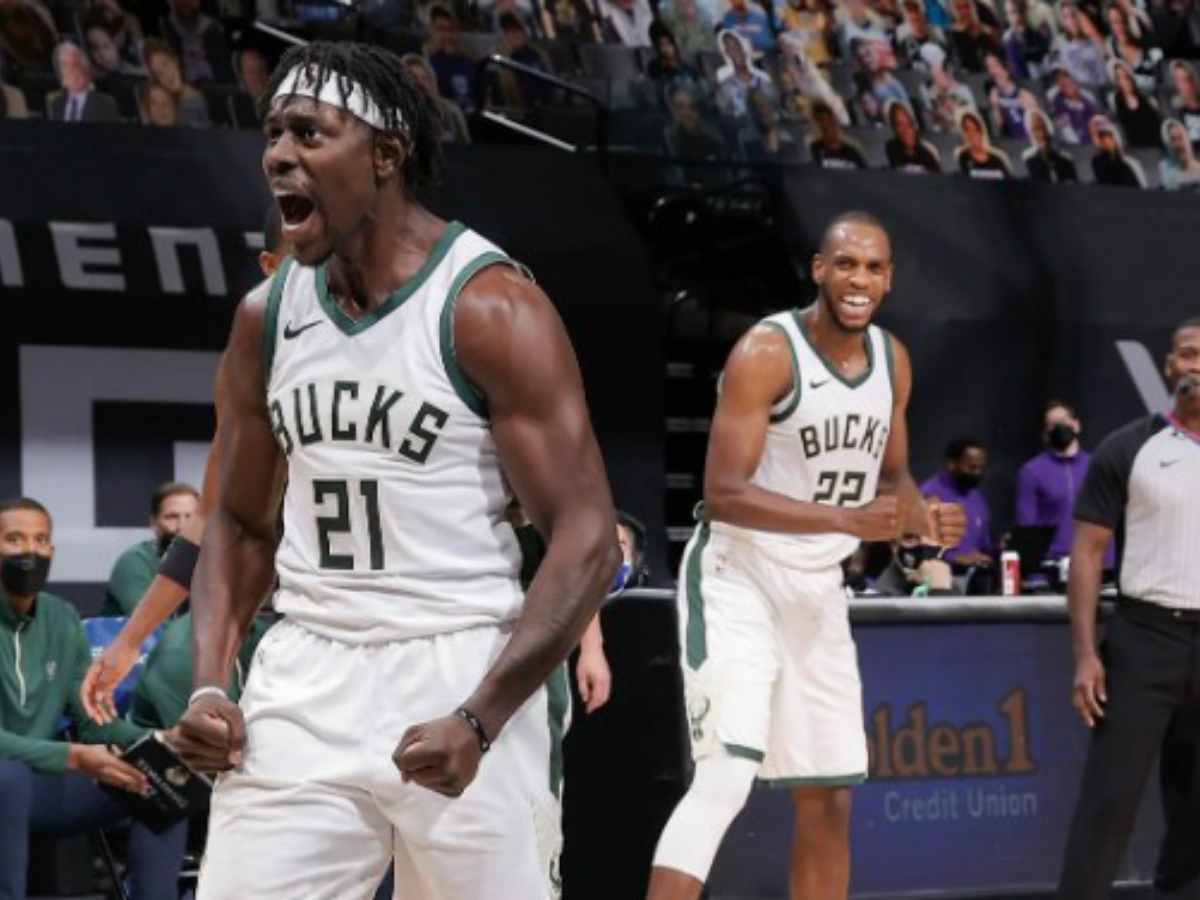 He got his second All-Star selection during his time with the Bucks and was even named to the NBA First All-Defensive NBA team in the 2021-2022 season. He had often expressed his desire to remain with the Bucks. In fact, just a day before his trade he had announced that he would remain a Buck for life. Less than a day later, he was traded.
While fans will be upset that Holiday was traded, it is hard for them to argue that the return wasn't worth it. In return, they got one of the greatest shooters of NBA history in Lillard. Lillard adds an excellent scoring option to the Bucks and gives them the necessary firepower to become serious title contenders. The success of the trade will only be decided once we see him play with the Bucks, however. With the regular season fast approaching, that shouldn't be long.
In case you missed it:
Do follow us on: Facebook | Instagram | Twitter
Follow FirstSportz on WhatsApp Channel