Giannis Antetokounmpo has always been known as a family man. Whenever Giannis expresses his feelings for his family members, including his father, mother, and brothers, his deep love for them is evident, and it's no surprise that when Milwaukee Bucks signed Giannis to a contract extension, he also managed to bring his brothers onto the team.
Shannon Sharpe, co-host on ESPN's First Take, voiced criticism regarding this move. Sharpe said, "You got your brothers occupying 2 rosters spots… Your brothers probably not gonna be playing for any other team in the NBA except Milwaukee and that's only because of you. So you keep talking about surrounding you with talent. There's 2 spots being occupied by your brothers."
Former NBA player Gilbert Arenas disagreed with Sharpe's criticism, asserting that the positions held by Giannis' brothers, which are 14 and 15 on the roster, are essentially irrelevant, stating, "Whoever is 14 and 15 isn't playing any goddamn way, so those spots really don't even matter, so what Shannon is saying has no factor in what the Greek is proposing. So if that's going to be that case, then I'm gonna have my true water boys as my brothers versus just some two randoms. They gonna be water boys, period."
People on social media also said that Milwaukee has only signed one of Giannis's brothers, not two, as Sharpe claimed in his statement.
IIn the end, the decision on who the Milwaukee Bucks choose to sign is entirely their prerogative. Furthermore, Giannis Antetokounmpo's brother, Thanasis Antetokounmpo, is on a veteran's minimum contract, which doesn't consume a significant portion of the Bucks' cap space. As long as his presence on the team doesn't hinder their pursuit of a championship, Milwaukee shouldn't have any major concerns.
Also Read: NBA insider provides HUGE update about Damian Lillard's future as multiple teams eye Blazers superstar
Giannis Antetokounmpo's future in Milwaukee
t appears that the Milwaukee Bucks' front office has more pressing concerns than the decision to sign Giannis Antetokounmpo's brothers. Their primary source of concern might indeed be Giannis himself and his future with the team.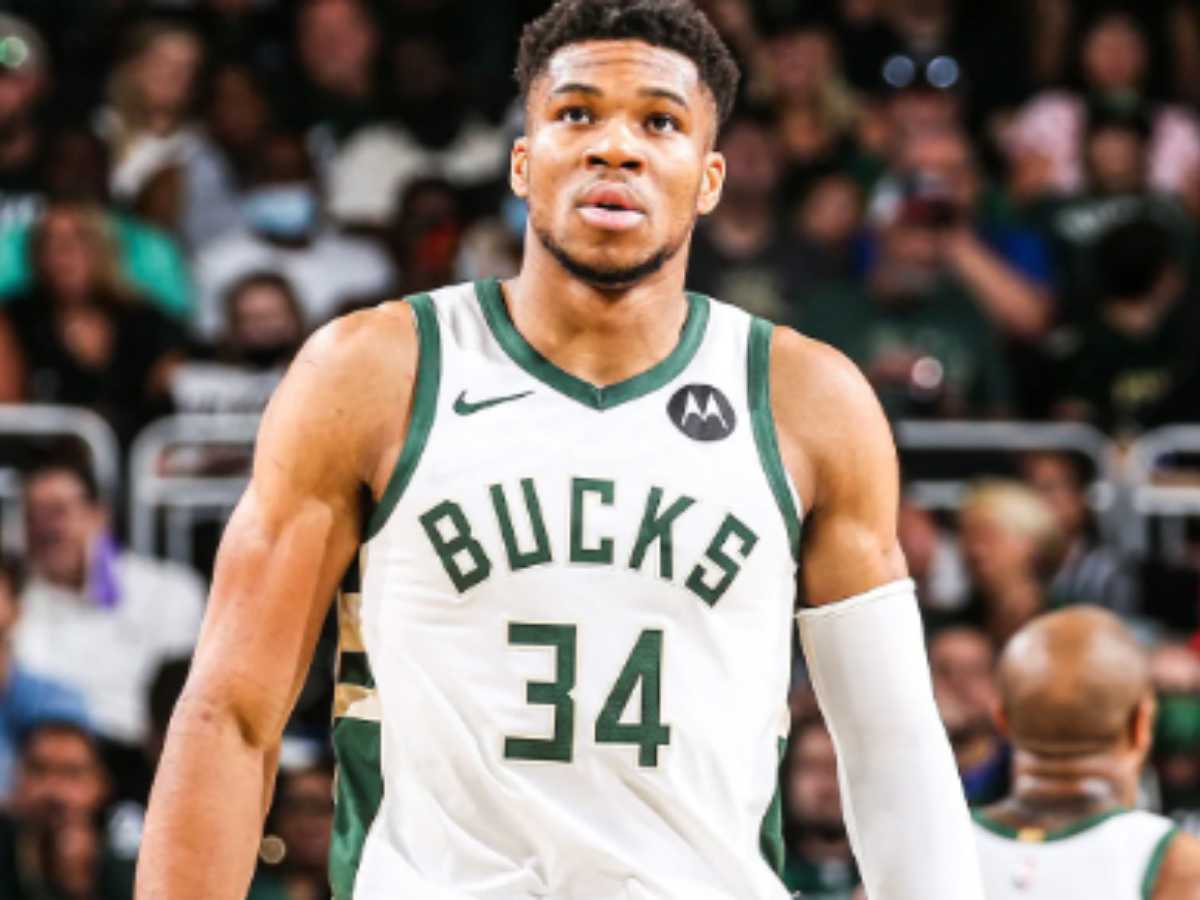 Giannis has issued an ultimatum to the Milwaukee Bucks. He has stated that if he feels the Bucks aren't as committed as him toward winning a championship, he will leave the team once his contract expires. He has made it clear that his objective is winning a championship, and if he feels that the Milwaukee front office is going for a rebuild rather than trying to win now, he will be forced to leave Milwaukee.
All hope isn't lost for Milwaukee fans however. There is still time until his contract expires and it gives the Bucks' front office enough time to show to Giannis that they are willing to do what it takes to win. All Milwaukee fans can do is sit back, wait for the season to unfold, and hope the Bucks make the right moves for their team.
In Case You Missed:
Do follow us on: Facebook | Instagram | Twitter
Follow FirstSportz on WhatsApp Channel