The NBA's worldwide ambassador and one of the greatest basketball players in the world right now, Giannis Antetokounmpo, is a Greek-born superstar. Giannis' family had to deal with the combined dangers of Greek society's anti-immigrant sentiments and the possibility of being deported back to Nigeria while living in Greece.
Before becoming successful in the NBA, Giannis Antetokounmpo admitted that he struggled greatly and only ate once a day. Giannis, a talent of a generation, is one of the most well-known figures in sports today. The Greek Freak, who is now 27 years old, has solidified his place as one of the all-time great power forwards P. The NBA's decades-long globalization has reached its latest peak with the finest player from abroad battling on the league's biggest stage. But first, it's important to comprehend the specific lessons that may be learned from Antetokounmpo's inspiring journey, which led him from statelessness to international fame.
Also Read: "If he accepts that I'm sorry he's not Russ," NBA Insider believes Russell Westbrook is going to slam a buyout situation
The supreme force of today's NBA- Giannis Antetokounmpo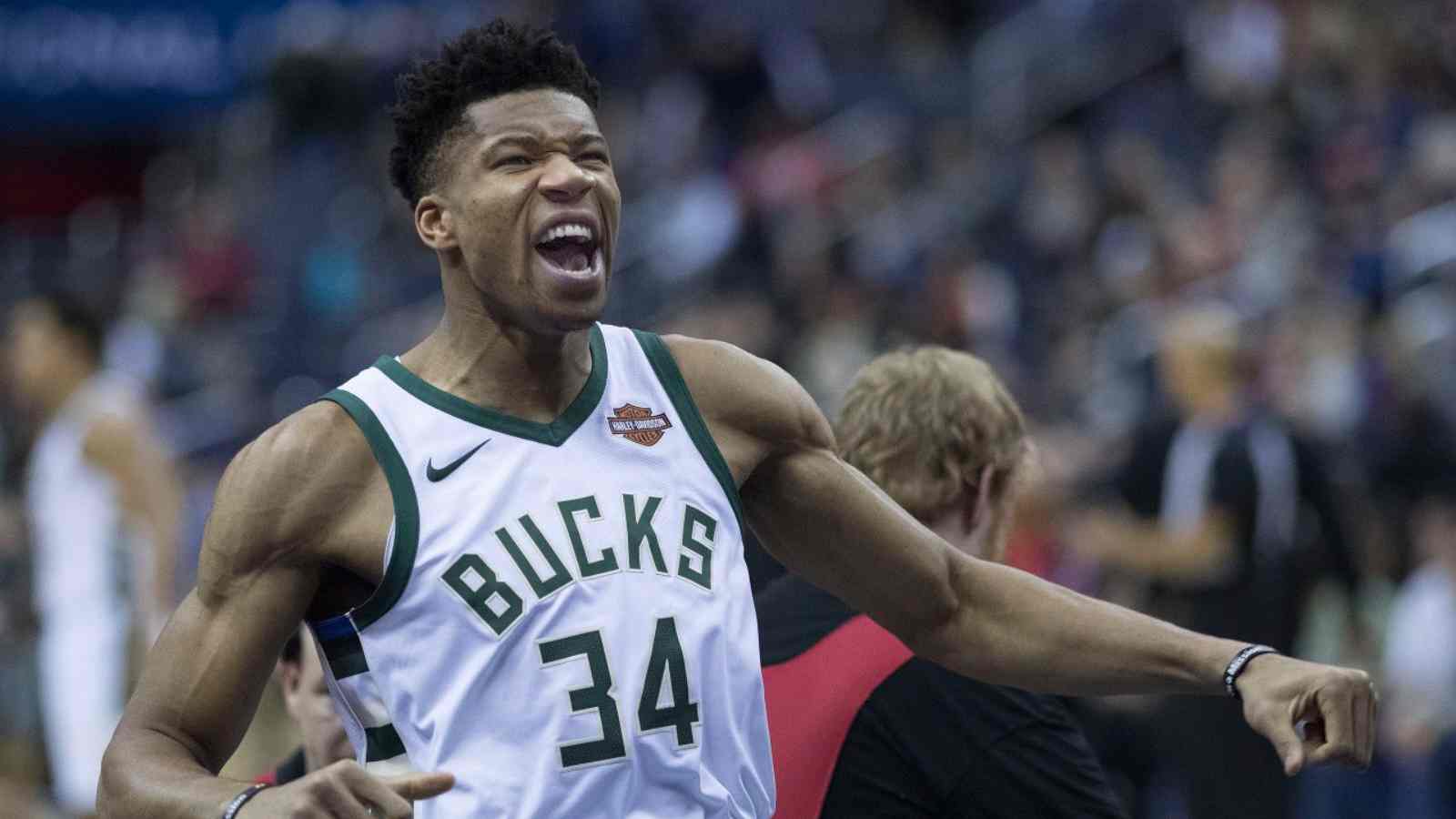 In a relatively short period of time, Giannis Antetokounmpo went from being a treasure on draught day to one of the greatest NBA players overall of his generation and maybe league history. Since making his NBA debut in 2013, he has won several awards, including Most Improved Player, Kia MVP twice, Defensive Player of the Year, and Finals MVP. He also facilitated Milwaukee in winning their first championship since 1971 in 2021. As he guided Milwaukee to the No. 6 seed in the Eastern Conference in 2017, he made history by starting his first All-Star game, winning the NBA's Most Improved Player award, and being chosen to his first All-NBA and All-Defensive teams.
Antetokounmpo's game improved in several ways outside only his stats. His mix of height, agility, and speed caused him to continue to physically develop as he continued to challenge every opponent. He shared the title of youngest MVP in the modern era with Derrick Rose and LeBron James at age 24 and also joined Michael Jordan in 2021 as the only NBA players to have won multiple MVPs, the Finals MVP, and the DPOY award during their careers when he won the title with Bucks. Giannis was inducted to the NBA's 75th anniversary squad in 2022 and is considered to be a first ballot Hall of Famer in the near future.
Also Read: "He had no one needling him" John Jackson recalls Jerry Krause's increased involvement following Michael Jordan's departure
Giannis and his rise from nothingness to a superstar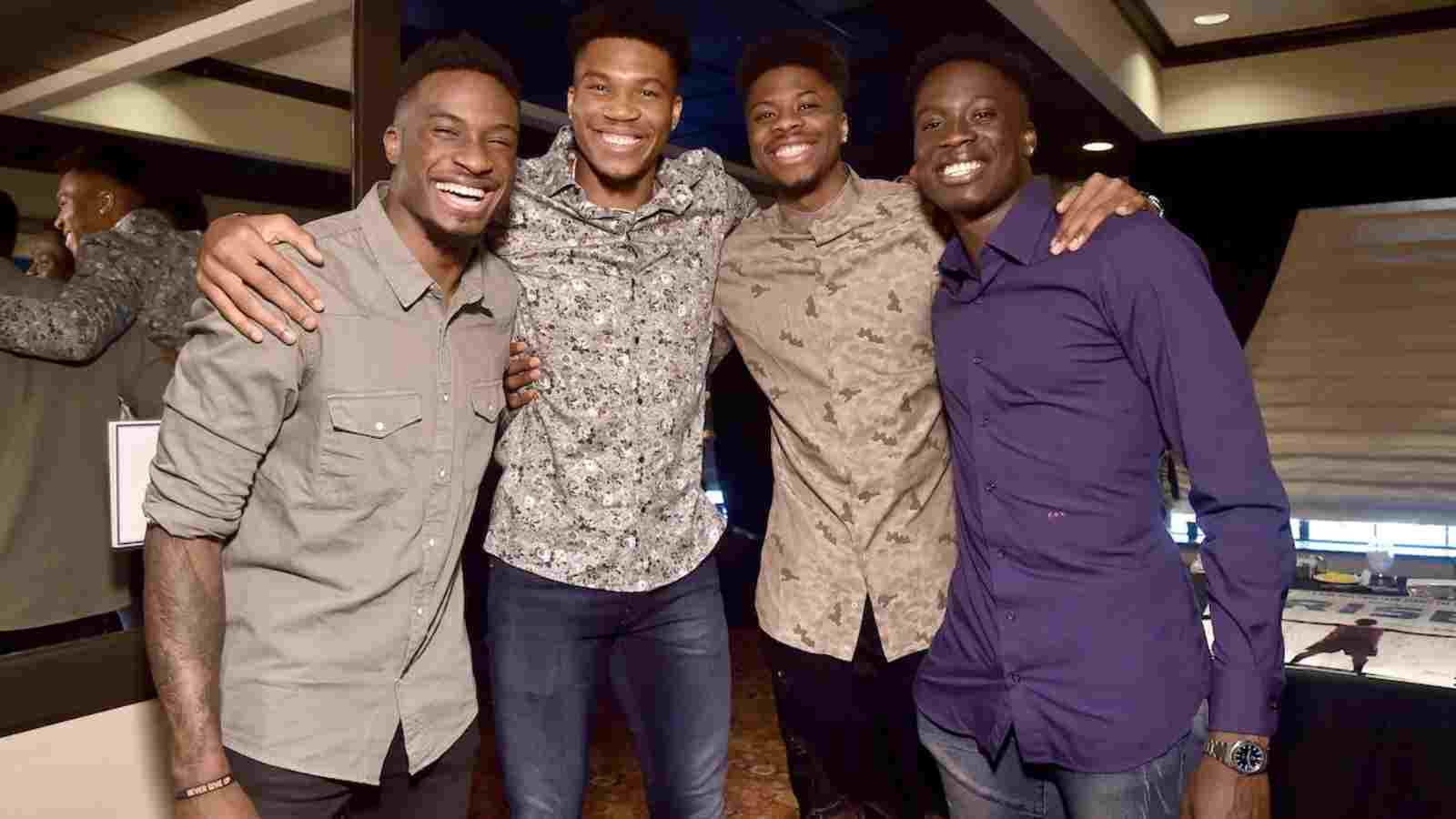 Giannis Antetokounmpo hasn't lost sight of his beginnings despite being signed to a $228 million contract with the Bucks. The former MVP is one of the NBA's most likeable athletes because to his humble personality, which remains to steal audiences everywhere. Giannis can now afford all the comforts, but while he was growing up in Greece, he couldn't. The NBA's 75th anniversary team's youngest player formerly had trouble affording to eat more than one meal a day. In the recently released film 'Rise', which details the Antetokounmpo brothers' journey, shows about their challenges and triumphs.
Giannis Antetokounmpo spent years selling goods on the streets of Greece to support his mother, so his success did not come suddenly. However, the NBA Draft night and the years that followed that occasion undoubtedly quickly altered his stars. Therefore, it should come as no surprise that the celebrity found it difficult to breathe. The 27-year-old still thinks it's fortunate that NBA scouts spotted potential in him.
Also Read: "This f*cking guy really said that?" Nick Wright is in utter disbelief after Patrick Beverley's blatantly logged shots at LeBron and AD
Also Read: "Get out off here!" Paul George and his wife gets DISRESPECTED by Los Angeles Football fans
Do follow us on Google News | Facebook | Instagram | Twitter