The Los Angeles Lakers' current drive for the playoffs is drawing media attention to Austin Reaves. With his most recent analysis, JJ Redick is sure to bring a smile to Austin Reaves' face. Redick defines Reaves as a player with tough intangibles by calling him a "d**k" in the finest way imaginable.
"I'm excited about Austin Reeves not just because he could shoot the basketball, he has shown off the dribble some real Moxie…he has an intangible and that is toughness like 'he's a dick' like memes aside the guy is a dick. He competes every night. Winning and losing matters to him… He has a level of mental and physical toughness that I love. Those are the types of guys that LeBron James also loves," JJ Redick said on his podcast The Old Man & The Three.
On Sunday night, Austin Reaves scored a career-high 35 points, and D'Angelo Russell chipped in with 18 points. The Los Angeles Lakers held on to defeat the Orlando Magic 111-105. Reaves led the Lakers to victory with 13 points in the fourth quarter that includes the final 10 points of Los Angeles during the final 1:33. Anthony Davis finished with 15 points and 11 rebounds despite having another difficult shooting night.
Reaves, a second-year pro who went undrafted, has established himself as a key member of his star-studded squad. As the Lakers ended a two-game losing streak, Reaves was involved in nearly every spectacular play. Los Angeles overtook the Jazz in the Western Conference for the final seed in the NBA play-in round after Sunday's 111-105 victories. With 10 games remaining on the schedule and recent sad defeats, the Lakers needed to defeat the Magic to keep their playoff hopes alive.
After LeBron's injury, the Lakers have been playing excellent team basketball winning Lakers won 5 of 8 games with contributions from supporting players like Austin Reaves after LeBron's injury. However, while the Lakers anticipate having James back as soon as possible, superstar Zion Williamson may not be available for the Pelicans moving forward.
The Lakers stand to gain from all of that, and a 35-37 record currently gives them a 51% probability of making the play-in round. Even so, the outcome is still largely in doubt, but the Lakers seem to be gaining momentum.
Related: Austin Reaves' Contracts and Salary Breakdown: How Much is the NBA Sensation Earning?
Reaves drops "Career High 35" against Orlando Magic for a pivotal win for the Lakers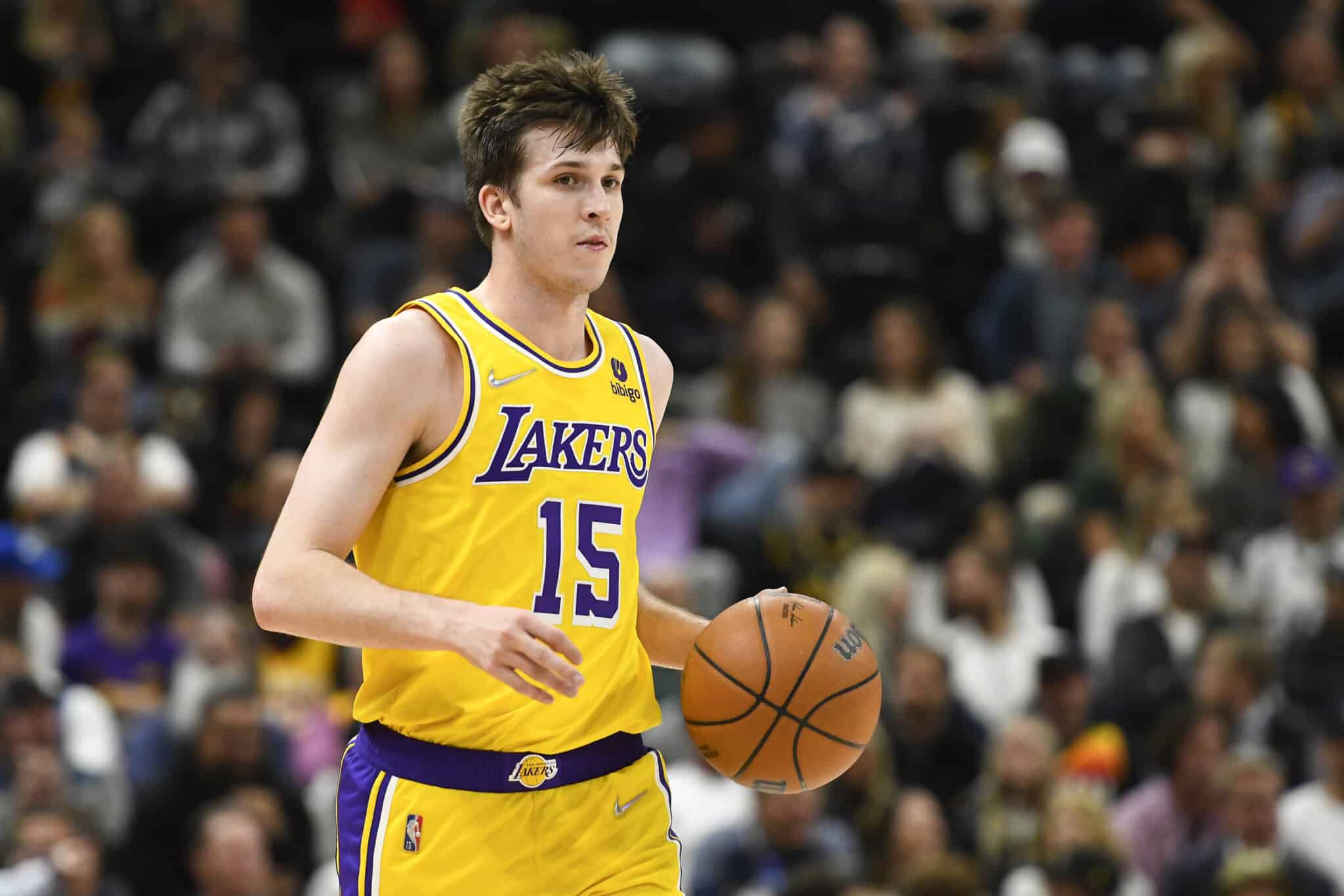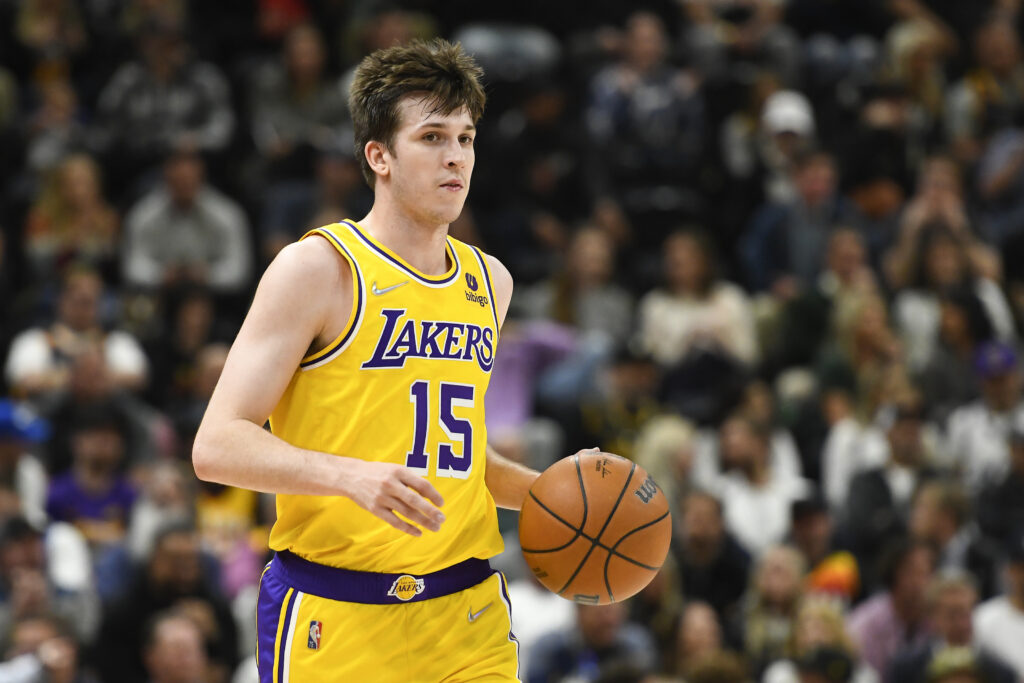 Austin Reaves is illuminating one of the most prominent cities in the world, playing for the most renowned basketball franchise 'LA Lakers', despite his origins in a small town in Arkansas. With a career-best score of 35 points, the resonating cheers of "M-V-P! M-V-P!" could be heard echoing throughout Crypto.Com Arena for Reaves.
Reaves' outstanding performance last night, which significantly increased the Lakers' chances of making the playoffs, clearly made James ecstatic. Missing his 11th consecutive game due to a foot injury, James took to Twitter to praise Reaves, referring to him as a "BAD MUTHA".
Reaves became just the seventh reserve player in team history to score at least 35 points. He repeatedly forced the Magic into fouls while driving to the basket and shooting with assurance. He then sank 16 of his 18 free throw attempts, both career highs. Reaves has developed into more than just another intriguing discovery by the Lakers scouting team. The unheralded prospect from a small town, who grew up preferring baseball to basketball is now a valuable member of the LA Lakers.
In case you missed it:
"I had sex four times a night every night," Larsa Pippen discloses STEAMY details about her s*x life with ex-husband Scottie Pippen