Michael Jordan, a former NBA player and the main owner of the Charlotte Hornets, has come under fire for his failures as a businessman. In  2010, Jordan, who was renowned for his invincible record in NBA Finals throughout his playing career, owned a majority stake in the Hornets. However, his tenacity as a competitor did not convert into business success.
Despite some successes, such as increasing the value of the team, the Hornets have yet to win an NBA championship under Jordan's ownership. The rebuilding process has been slow, and the team has had trouble finding regular success on the floor.
Fox Sports Radio host Colin Cowherd recently pointed out that Jordan's mentality as a player may not be enough to make him a successful owner. While Jordan demanded better of his teammates during his playing career, this approach may not be sufficient to run a successful business venture.
"The best owners and the best coaches, and the best executives are about elevating others … Michael is great at elevating Michael," Cowherd said. "But LeBron … that's where these two aren't remotely close. Everybody that plays with him, everybody is better."
Related: "Jimmy Garoppolo has health concerns," Colin Cowherd makes a BIG claim on Raiders' newly signed QB
Michael Jordan in talks to sell Hornets stake: Is the NBA legend stepping away from Charlotte?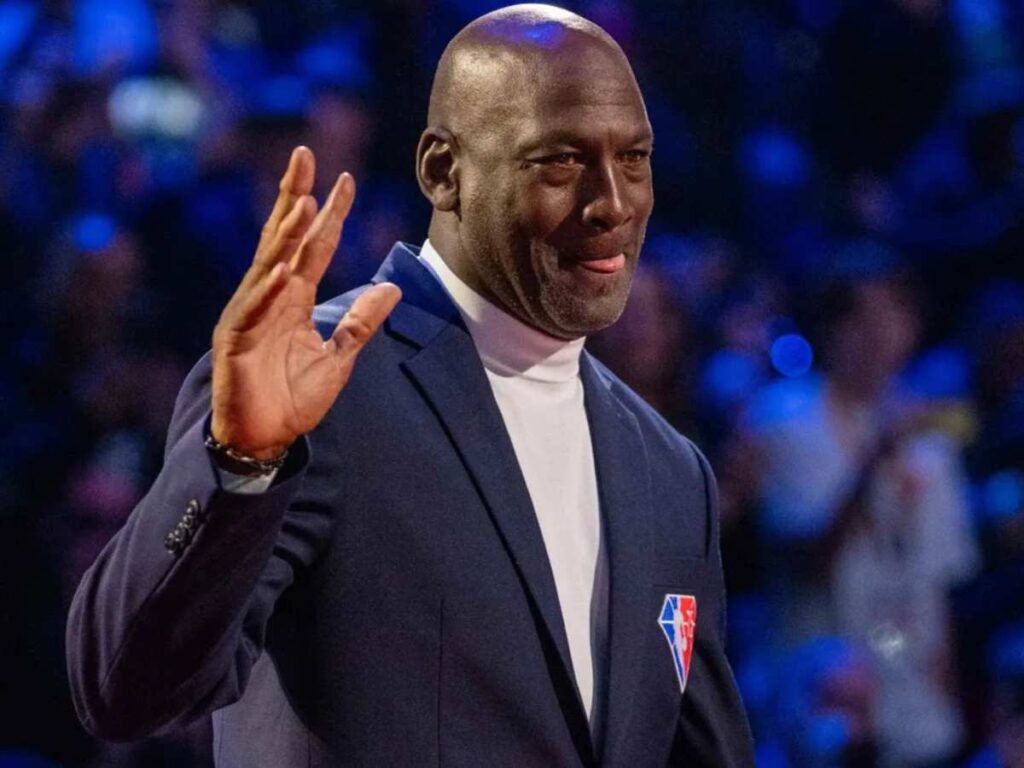 Recent sources have reported that Michael Jordan is engaged in "serious talks" to dispose of his controlling ownership stake in the Charlotte Hornets. Although Jordan plans to retain a minority stake in the franchise, the news has come as a surprise to many in the NBA community.
Gabe Plotkin, a minority owner of the Hornets, is in charge of a group negotiating to acquire Jordan's ownership share. Rick Schnall, a part owner of the Atlanta Hawks is also expected to join the group. The value of Jordan's ownership interest is unknown, as is the price that Plotkin's organization is willing to pay to acquire it.
The Hornets' future is uncertain in light of Jordan's potential sale of his majority stake. The franchise has struggled to find success under his ownership, and significant changes may be necessary for the team to become a contender in the highly competitive NBA.
It remains to be seen what impact Jordan's sale of his majority stake will have on the Hornets' future. However, it is clear that the team is at a crossroads and will need to make significant changes to achieve success.
In case you missed it:
"F**k it changes!" Giannis Antetokounmpo blatantly shares his frustration with the MVP race
"You don't have to be the star, just get that ring" – Chris Broussard gives advice to Russell Westbrook for his time at the Los Angeles Clippers