Miami Heat's star Jimmy Butler has found love for himself. It is rumored that the face of Heat franchise is dating a model – Kaitlin Nowak. For those who had no clue, 31-year-old is half-Polish and half-American, as they have successfully managed to keep their relationship under wraps.
To everyone's surprise, Jimmy and Kaitlin have a daughter together named Rylee Butler. The couple started dating first in 2019. Nowak went to Omaha South High School in Nebraska. She also has a degree in public relations, advertising, and applied communication, from the University of Nebraska, but later became a model.
Jimmy and Kaitlin were also spotted at Super Bowl LIV in February 2020 with friends and family. Kaitlin also can be often seen in the stadium, supporting her partner, Jimmy.
Not much details are available about the couple's relationship, such as where they met, how did they start dating each other, etc. But it was reported that Jimmy missed a few games for the Heat as he was with Kaitlin for his daughter Rylee's birth.
Also read Watch: Jimmy Butler makes game-winning block on Devin Booker to hold Heat's 1-point advantage over Suns
Jimmy Butler's Miami Heat to take on Washington Wizards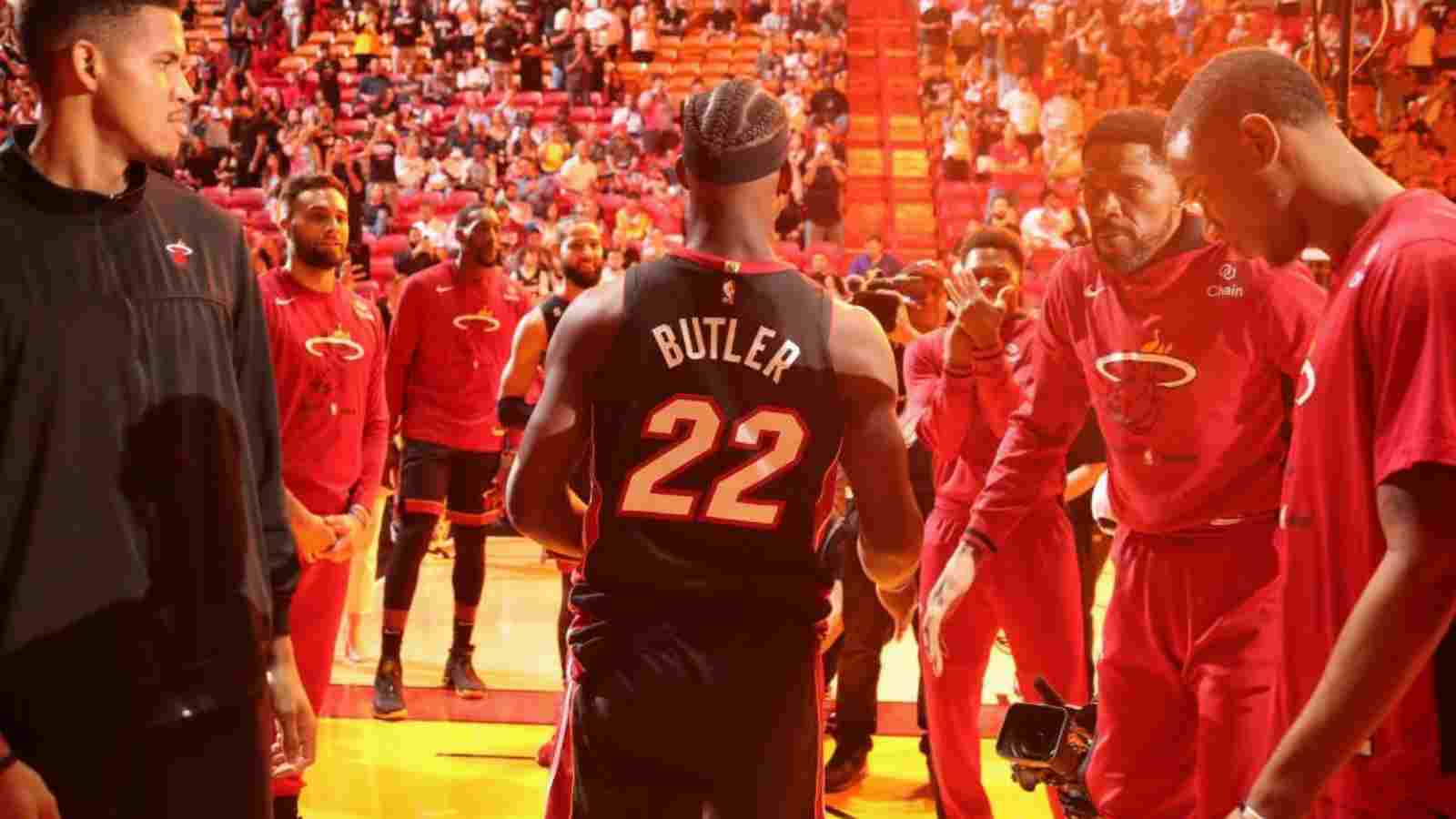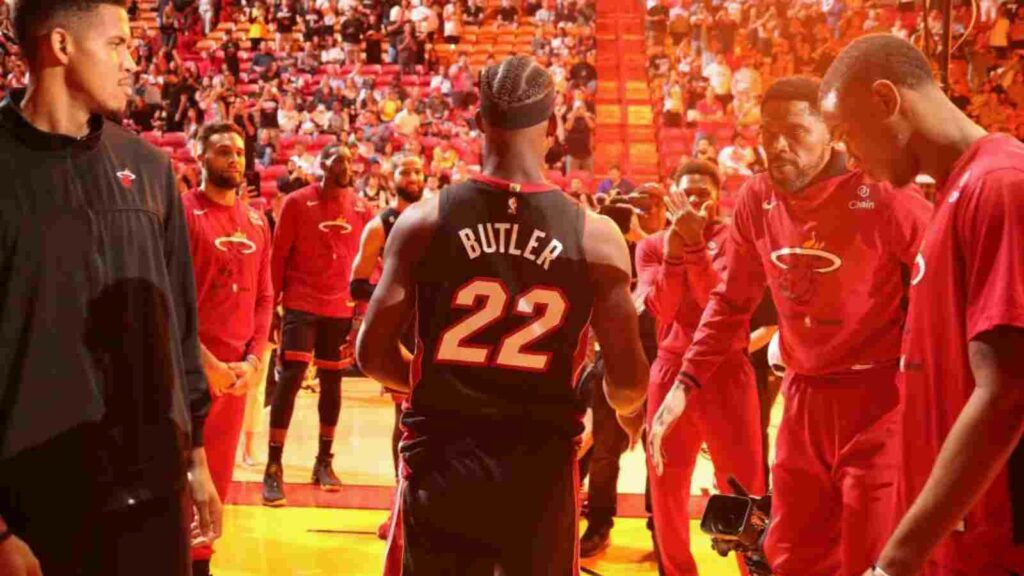 The Miami Heat have been on a four-game losing streak and are set to clash against the Washington Wizards. The last time these two teams met each other this season, the Wizards won 107-106 in overtime. Bradley Beal scored 27 points for the Wizards, while Kyle Lowry scored 24 points for the Heat.
In the last ten games, the Heat has recorded 4-6, averaging 107.6 points as their opponents have averaged 109.4 points per game. Miami started on a high but has lost its way due to some losses to its name. Jimmy Butler has been in supreme form as he is averaging 20.9 points, 6.6 rebounds, 6.1 assists, and 1.8 steals for the Heat.
Bam Adebayo is averaging 16.9 points over the last ten games. The Washington Wizards started slow but steadied their ship. Kristaps Porzingis is delivering power-packed performances as he is averaging 20.4 points, 8.8 rebounds, and 1.6 blocks for the Wizards. Kyle Kuzma is averaging 19.1 points.
The Heat will be eager to get their campaign back on track after losing a few straight games. In contrast, the Wizards will look to continue their winning run.
Miami have managed to play eighteen games in the league so far, winning seven and losing eleven of them. On the other hand, the Wizards have played seventeen games, winning ten and losing seven so far in the NBA.
Also read Watch: Kai Jones' wild REVERSE DUNK makes Hornets announcer go crazy
Also read "I know what's coming" Ben Simmons reveals how aware he is about the incoming wrath at Wells Fargo Center
Do follow us on Google News | Facebook | Instagram | Twitter