In Saturday night's NBA action, Jalen Green of the Houston Rockets did Milwaukee Bucks' Jrue Holiday dirty with a legit behind the back crossover move to score a basket. The movie drew various reactions from the fans as they couldn't believe that the move was done to a phenomenal defender.
In a 125-105 victory over the Houston Rockets on Saturday night at Fiserv Forum, Giannis Antetokounmpo exploded for 44 points in only 28 minutes of play, helping the Milwaukee Bucks start a season 2-0 for the first time since the 2018–19. However, neither their strong start to the season nor Antetokounmpo's overpowering performance was the game's main narrative. Everything revolved on Jalen Green, a teenage prodigy and his nasty crossover on Jrue Holiday.
Jalen Green had the ball in his hands when Usman Garuba gave him a screen halfway through the second quarter of the Bucks vs. Rockets game. One of NBA's best defenders, Jrue Holiday, was guarding Green when he utilized the pick to pull off a ridiculous move in which he went behind the back twice to open up enough space to shoot the ball. He then went on to perform a step back and sink the wide open three pointer.
Also Read: "Still scared to score" NBA Fans disgusted by Ben Simmons as he repeats to show his offensive fear with Brooklyn Nets
Milwaukee with the easy W over Houston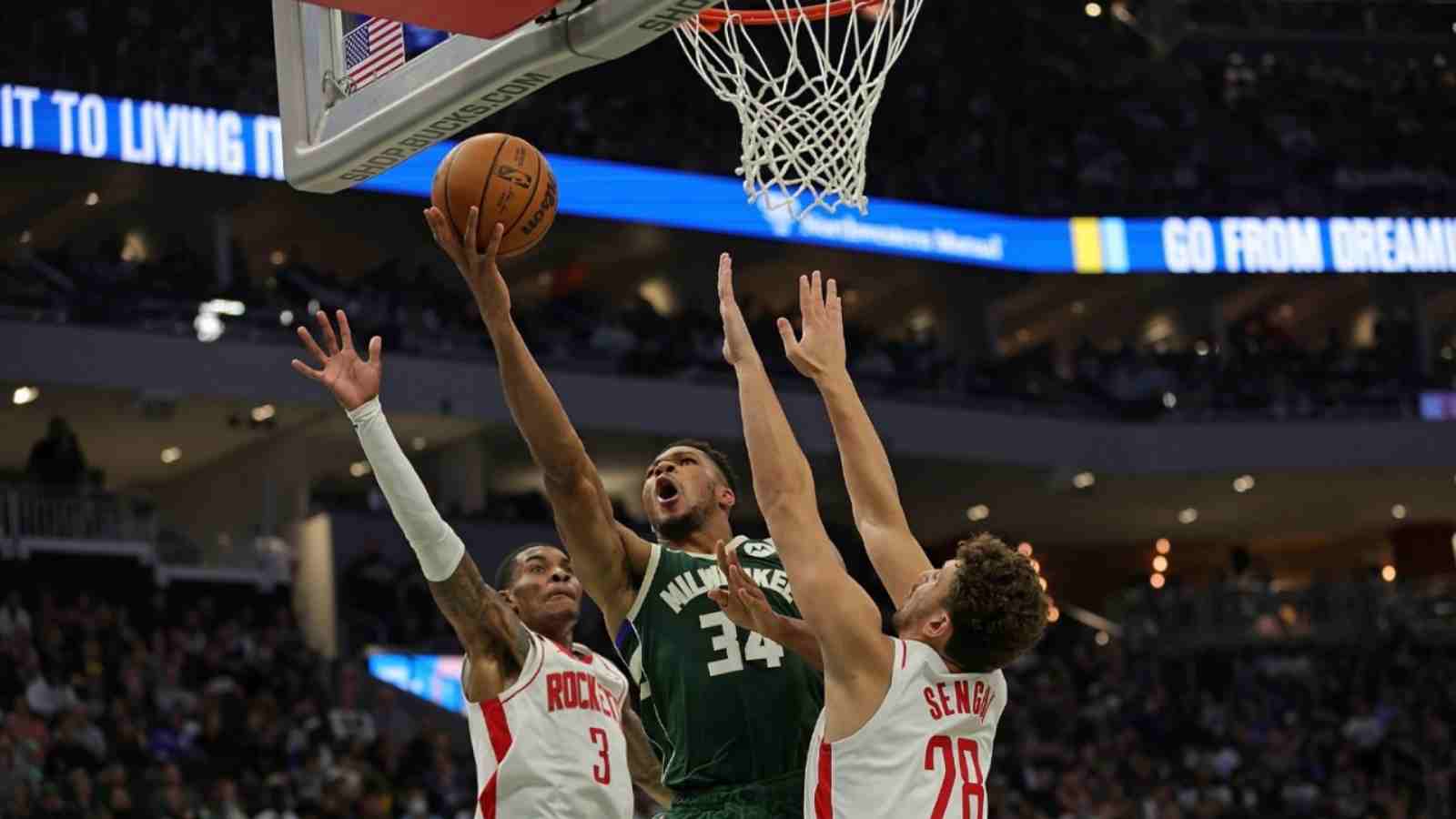 The Milwaukee Bucks defeated the Houston Rockets 125-105 on Saturday night thanks in large part to Giannis Antetokounmpo, who finished with 44 points and set a new franchise record for free throws. The Bucks, who shot 56.5 percent overall and had a lead of as many as 27 points, were led by Antetokounmpo, who went 17 for 21 from the field and pulled down 12 rebounds. Milwaukee, which took control by sprinting to a 13-0 lead early on, also had 19 points and 10 assists from Jrue Holiday.
The Bucks were in charge of the defense too though as they limited the Rockets to 38.7 percent shooting, including 20 of 56 tries at 2-point FGs, thanks in large part to Brook Lopez, who had five blocks and two steals. The Bucks, who won their season opener at Philadelphia earlier this week, kicked off their homestand with a win in this game.
Without starters Eric Gordon and Bruno Fernando, the Rockets (0-3) were just no match for the front-runners in the Eastern Conference as they continue their rebuilding process. For Houston, Jalen Green scored 22 points, while Kevin Porter Jr. contributed 18 points, five rebounds, and seven assists. Green and Porter, though, only combined to shoot 11 of 34. The Bucks opened the contest with 13 points and never looked back and in the second half, the advantage for the Rockets was never less than 12 points.
Also Read: WATCH: Draymond Green shows the Warriors' fanbase his hardwork by putting work on both ends in lost cause vs Nuggets
NBA fans react to Jalen Green crossing the soul out of Jrue Holiday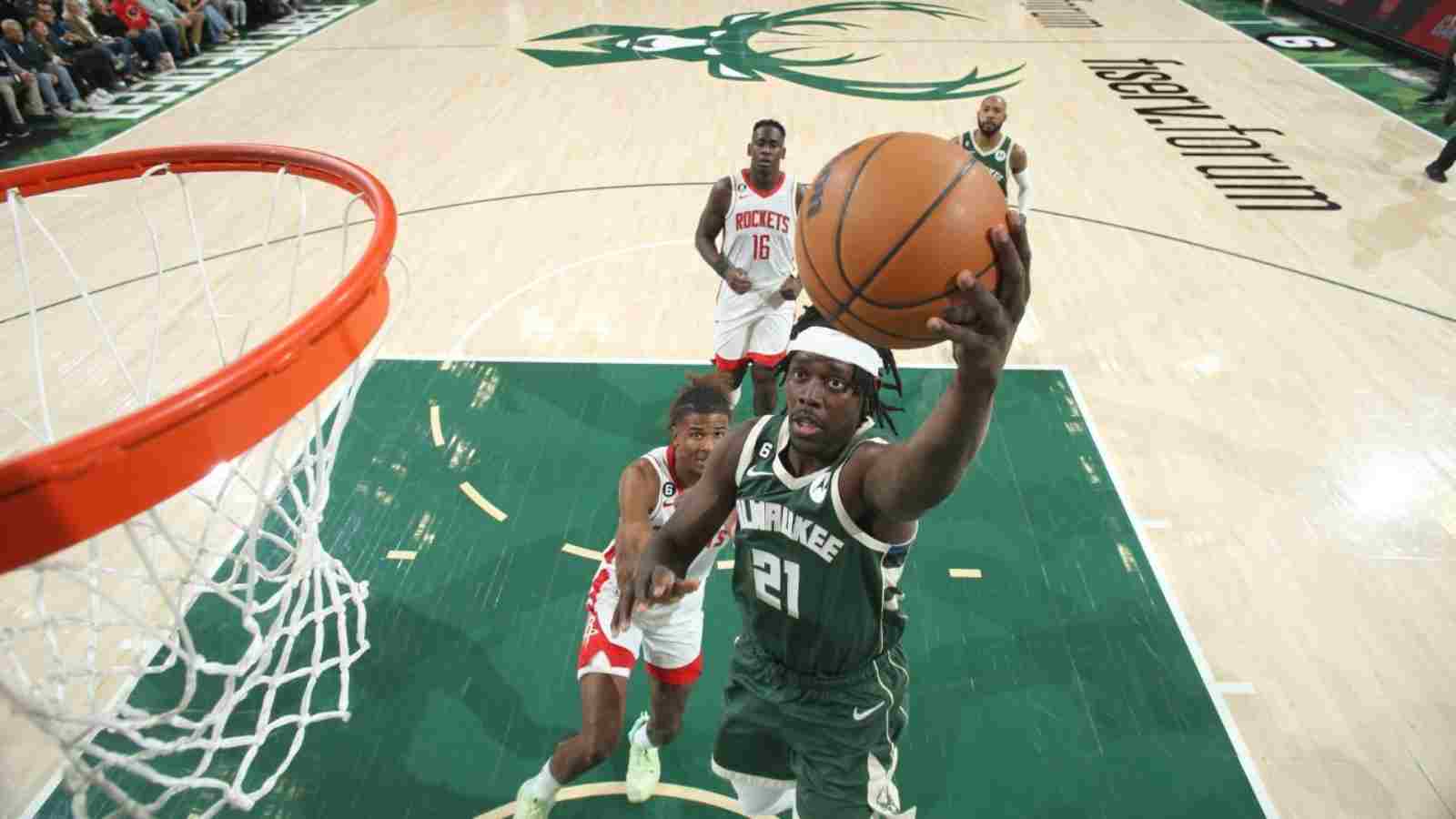 The crossover made headlines today across the NBA world and the fans were astonished to see the move pulled off on a ferocious defender. This is how some of the fans on YouTube reacted to it: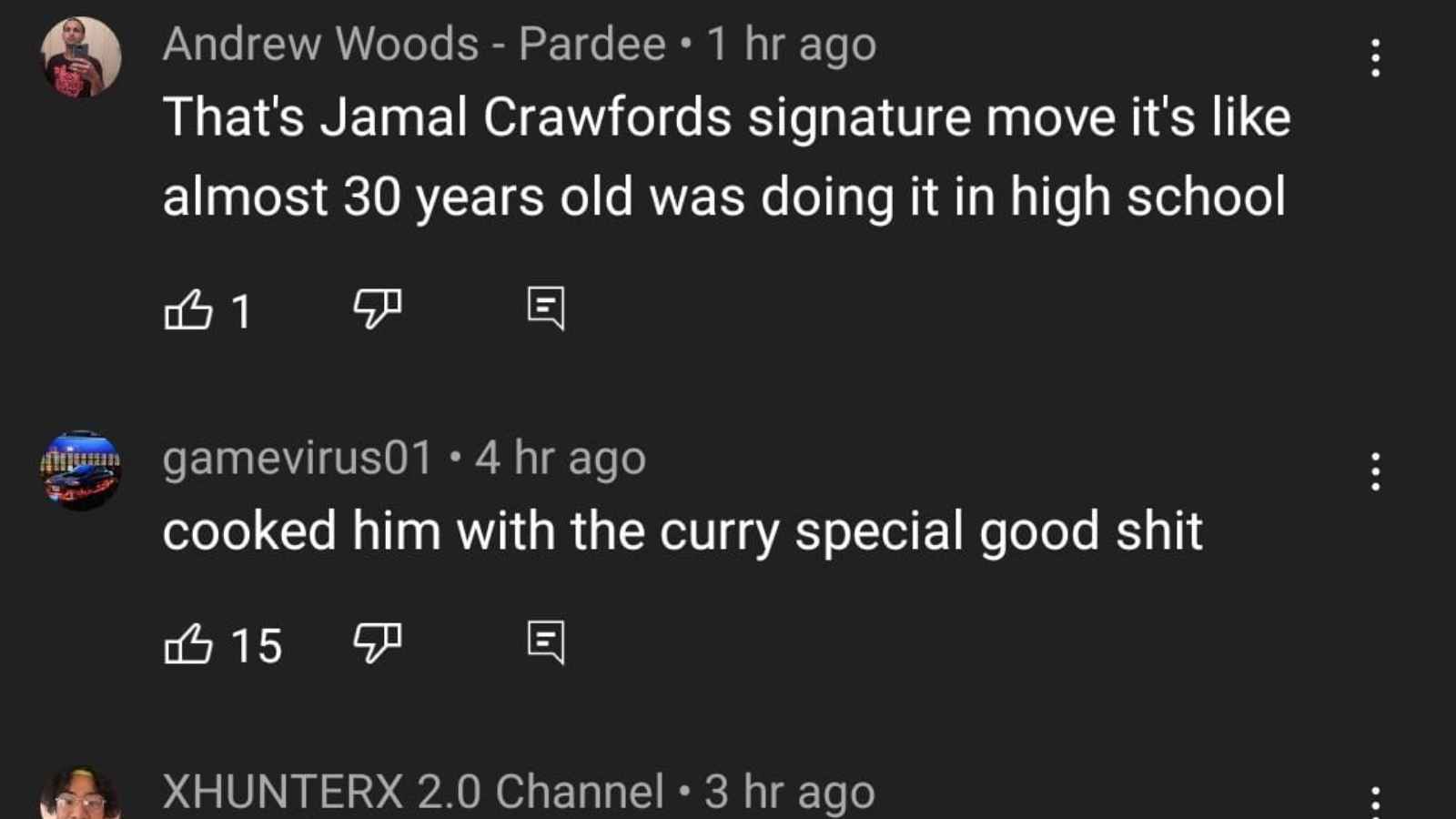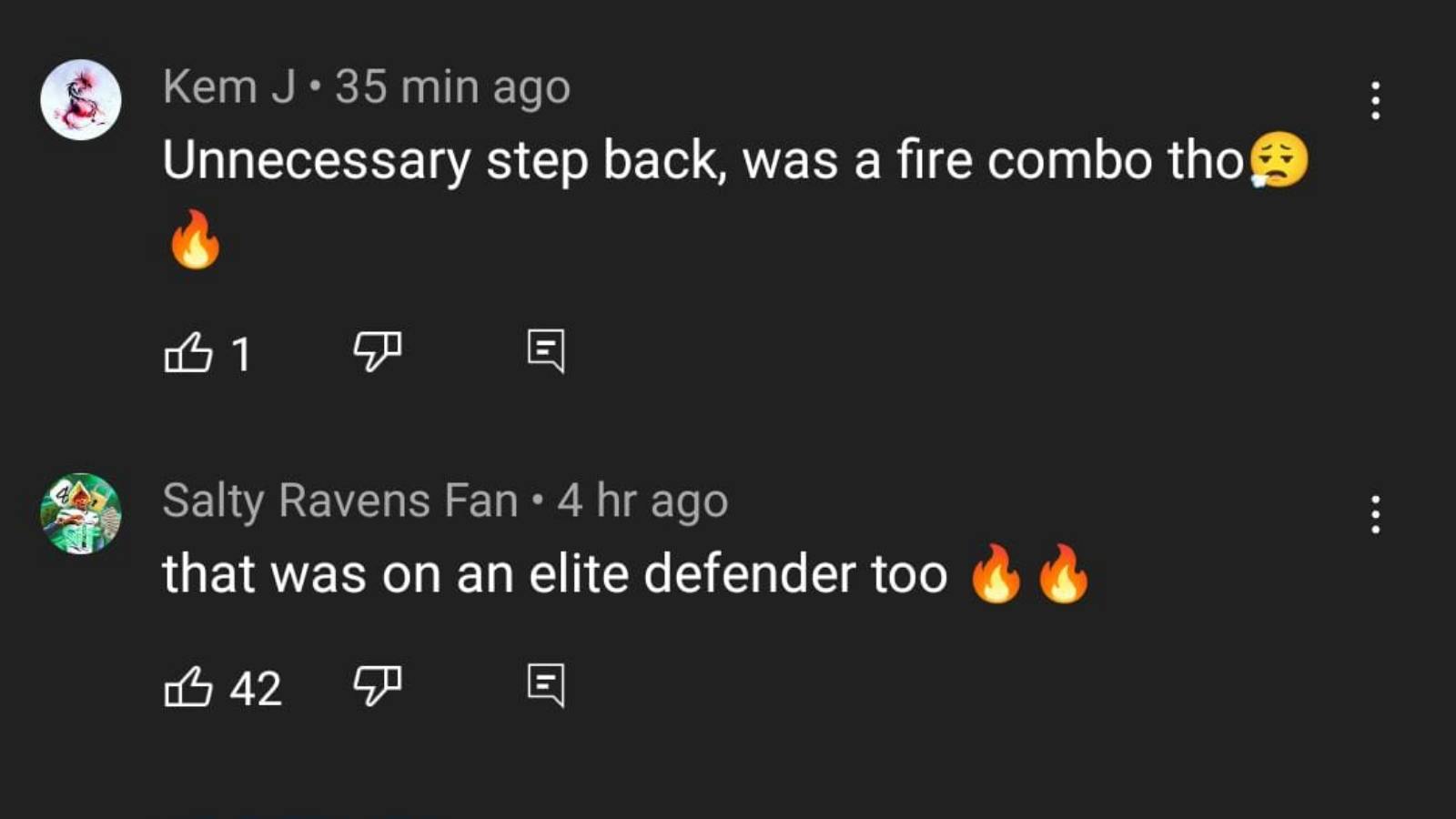 NBA fans around twitter had their own amazing reactions as well:
Also Read: "LeBron James you don't get to scape" Stephen A. Smith outrightly blames the King for Lakers' abysmal downfall as they go down 0-2
Also Read: Draymond Green BULLIES Nikola Jokic with DPOY caliber block
Do follow us on Google News | Facebook | Instagram | Twitter