Jaylen Brown led the offensive surge for Boston Celtics in the fourth quarter of Game 1 to secure a comeback victory on road for his team. But in the latest showdown failed to produce the same, as he managed to only score 17 points in over 27 minutes of game-time. Wherein he was completely humiliated by Golden State Warriors' marquee Draymond Green.
Given that Brown is no player to back-down from disrespect shown, he wanted a piece of Draymond Green so badly until his teammates rushed in to separate the duo. To those who are not aware, a technical foul on Green could have potentially ruled him out of the remaining action on Game 2. Take a look at the video below-
Angry Jaylen Brown rushes in to fight Golden State Warriors' former DPOY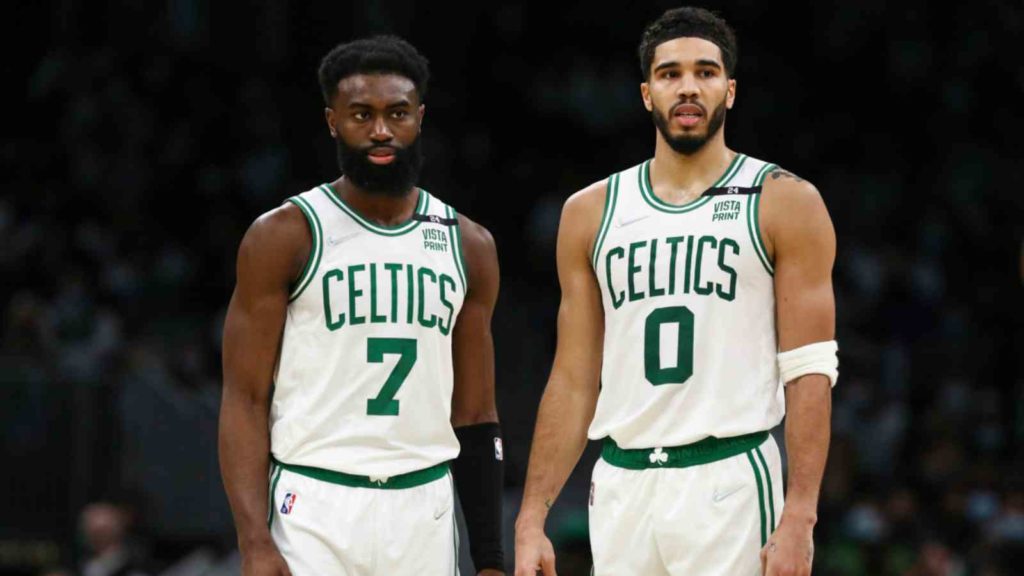 This particular incident took place in the last minute of the second quarter, wherein Green seemed to have jumped on Brown whilst the latter took a contested 3-point attempt. After both players were down on the floor, Green's right show could potentially be on the face of Jaylen Brown, who got up in anger and wanted to fight the culprit until he was pulled back by Jayson Tatum.
Before that play, Green had already received a technical foul and another potentially call, could have made him hang his jersey in the locker room. But with no call made by the referees, Green went onto participate in the second half wherein the home team completely schooled the resilient Ime Udoka's side.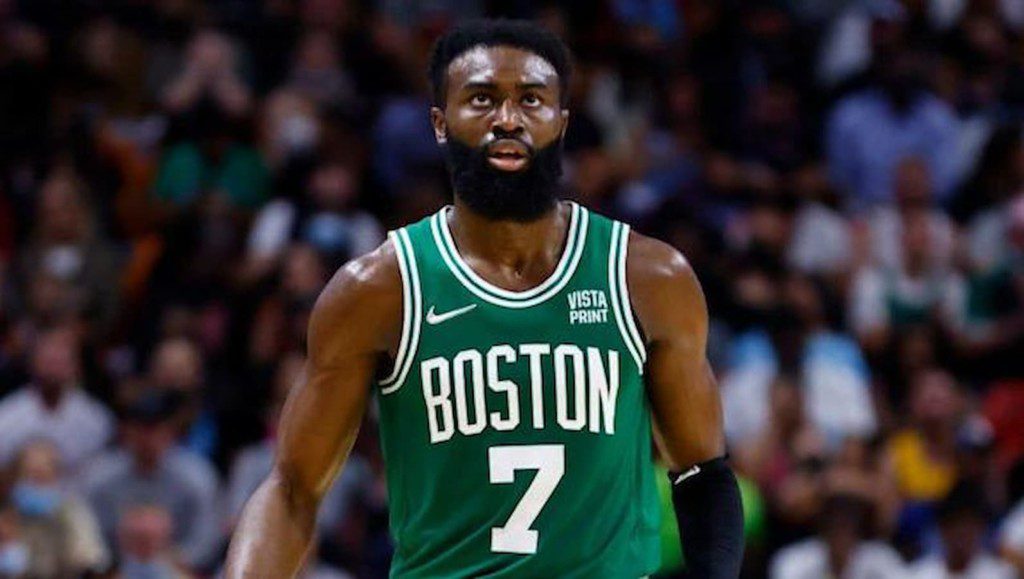 Once again, the Celtics were not only out-scored but brutally thumped in the third quarter. They were outscored 14-35, which gave the Warriors a 23-point lead to take into the fourth quarter. 
While Brown scored 17 points, the Celtis were led by Jayson Tatum who scored team-high 28 points. On the other hand, Green had 9 points, 5 rebounds and 7 assists registered against his name, while his team was led by Stephen Curry with 29 points and 3 crucial steals. 
Lastly, it is never ideal to head into the TD Garden being on the bad books of fans, will Green be haunted by the home supporters in Game 3? Remains to be seen.
Also Read: "NBA is rigged" Bill Burr's hilarious belief on referees having excessive…
Also Read: "I'm here for you brother" Hip-hop sensation Drake makes surprise appearance…