Dallas Mavericks and their marquee franchise scorer Luka Doncic has been on target of many analysts for poor performance in the Western Conference Finals against Golden State Warriors, but former NBA Star JJ Redick defended Luka Doncic with some key referrals.
Golden State Warriors have a commanding 3-0 lead in the WConference Finals. While Dallas Mavericks are struggling to keep hold of things, TV analysts and reporters made life more miserable for Mavericks, criticizing them on various aspects of the game. Some targeted their poor defense, depth in the roaster, and/or their deeming offense in the 2nd halves. Luka Doncic, being the leader and marquee scorer of the franchise was heavily targeted for the same. JJ Redick though handed some support to him when he replied to Max Kellerman's comments.
Max claimed that being a guard in the team, Luka should involve other players in the game and make plays so that his teammates will also perform at a higher level and look better in the game. He gave examples of Hall of Famers like Magic Johnson and Larry Bird. But JJ Redick had other thoughts.
JJ Redick gives benefit of the doubt to Luka Doncic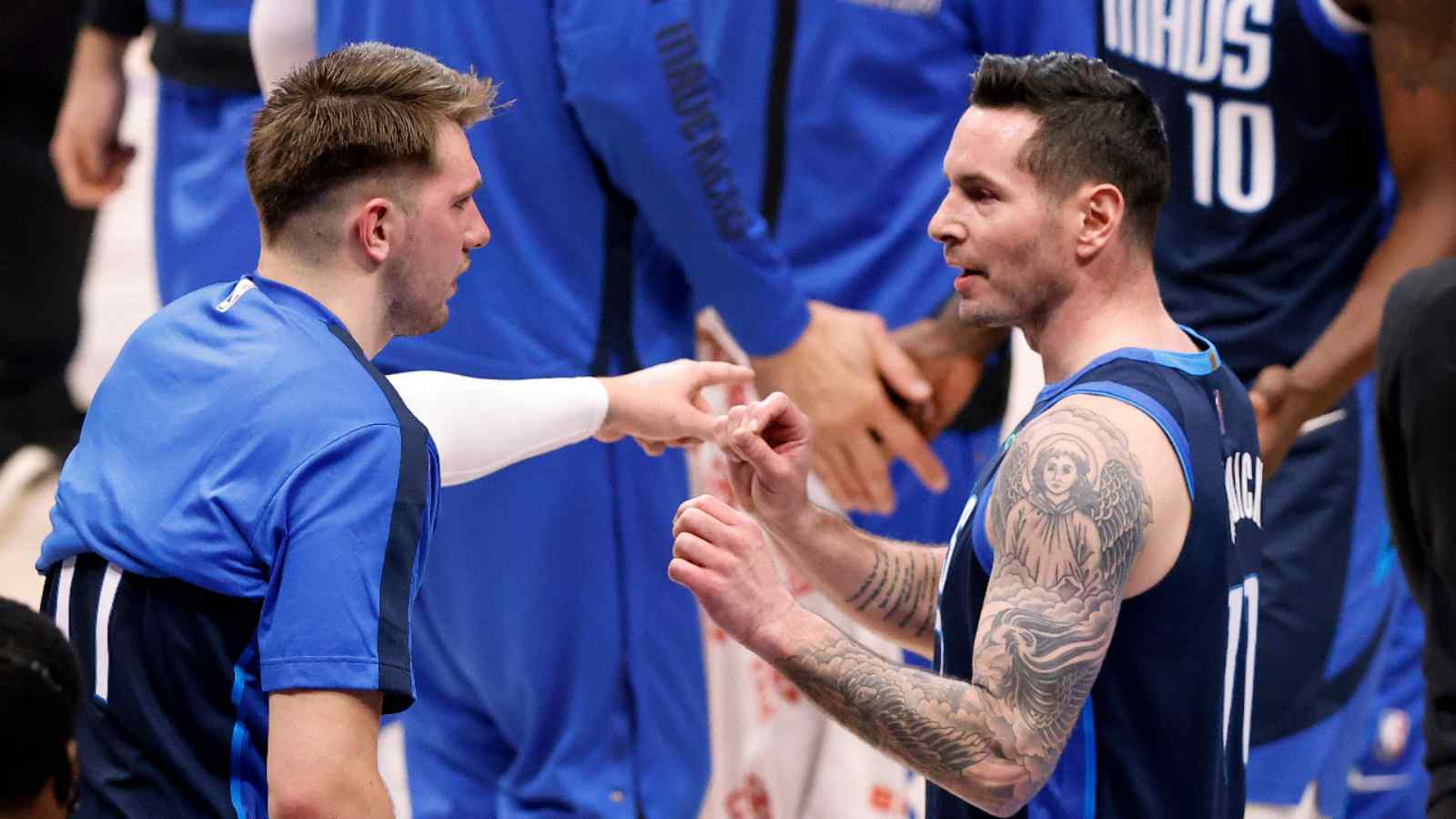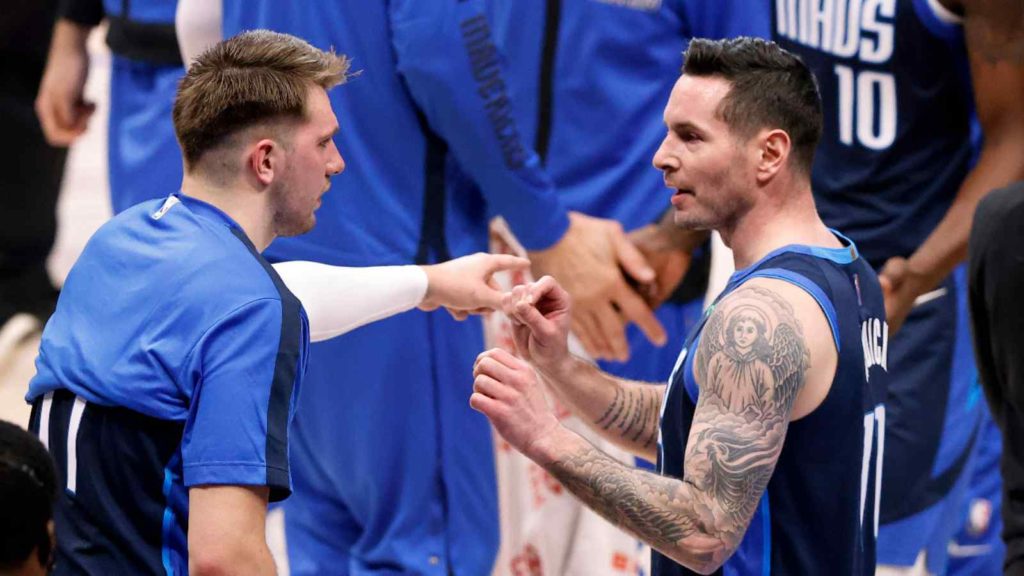 Golden State Warriors dominated all 3 games of the Western Conference Finals, and the Mavericks looked poor in the process. When Max Kellerman pointed out Luka's fault for not making other players better like Magic Johnson and Larry Bird, Redick pointed out that Luka has a supporting cast of players – mostly from second-round picks, and undrafted.
Also Read: "Scoring big on and off the court" NBA Fans react to actor Nia Long coming out to support fiancée Ime Udoka in Game 4
Redick was hinting at the team composition, where Magic Johnson had some hall of Famers like Kareem Abdul-Jabbar, center Bob McAdoo as a backup – who was MVP at one point, sharp scorers like James Worthy, and Byron Scott; whereas Larry Bird had Kevin McHale, Robert Parish, Dennis Johnson, and Danny Ainge.
Most of the players mentioned in the above teams are hall of Famers and even members of the NBA's 75th Anniversary team. Coming back to the Dallas Mavericks of 2022, Luka only has support from Spencer Dinwiddie, Jalen Brunson, and another star Tim Hardaway Jr. was not available due to injury. These players showed irregularity in their plays and even are in developing stages. So, the comparison between Luka's Team with and Showtime Lakers or even Bird-led Celtics is very "irrational".
JJ Redick further extends his support saying "Magic & Bird played with Hall of Famers. Luka is playing with 2nd round picks, and undrafted guys like DFS. His shot quality created for his teammates – #1 in the last 2 seasons."
To some extent, Redick is on the spot as Luka was the sole fighter throughout the postseason. He averages 32.1 points, 8 assists, 9 rebounds, and 1.5 steals per game, and is in the top 5 lists for most of these stats. Whereas in the very recent game his teammates Maxi Kerber and Reggie Bullock shot blanks on 15 attempts, leaving Luka helpless in the game.
Also Read: "No excuses on how I played tonight" Jimmy Butler makes honest admission after dropping just 6-points in Game 4 blowout loss
Also Read: "Where is the exit door?" Al Horford disrespects Heat after brutal block on Caleb Martin