Karl Malone, the Hall of Fame power forward and two-time NBA MVP, has sold his incredible collection of memorabilia from the 1992 Dream Team, the legendary squad that won the gold medal at the Barcelona Olympics and changed the game of basketball forever.
Malone auctioned off a game-worn jersey and pair of shoes from each of his 11 teammates at Goldin Auctions on Wednesday night, raking in a staggering $5.38 million in total. The collection, which was estimated to be worth $10 million, featured items from some of the greatest players in NBA history, such as Michael Jordan, Magic Johnson, Larry Bird, and Charles Barkley.
The most expensive items were those belonging to Jordan, the undisputed leader and star of the Dream Team. The six-time NBA Finals MVP's jersey from the USA men's basketball team's semifinal game against Lithuania, which was photo-matched and signed by him, fetched a whopping $3.03 million. His Air Jordan shoes from the Tournament of the Americas, which were also signed and personalized to Malone, went for $420,000.
Jordan's jersey could be the highest-priced piece of Olympic clothing in history, surpassing the $657,250 paid for Mike Eruzione's jersey from the 1980 Miracle on Ice hockey game. The record for overall Olympic memorabilia is believed to be the $8.8 million for The Olympic Manifesto, an 1892 document that outlined the revival of the modern Olympic Games.
Also Read: Despite 10% stat drop, Nikola Jokic EMBARRASSES LeBron James, Jimmy Butler, and Jayson Tatum's playoff numbers
Karl Malone's Dream Team Collection goes up for auction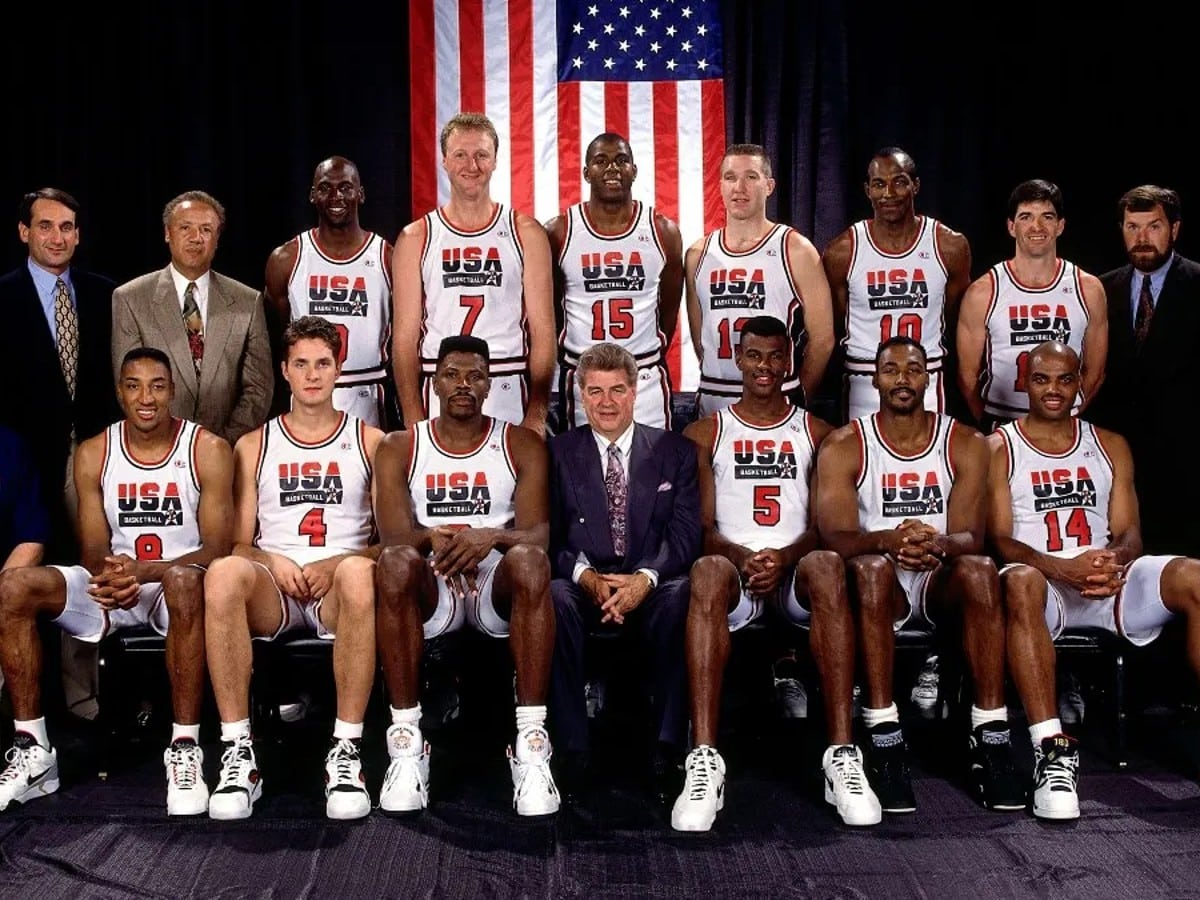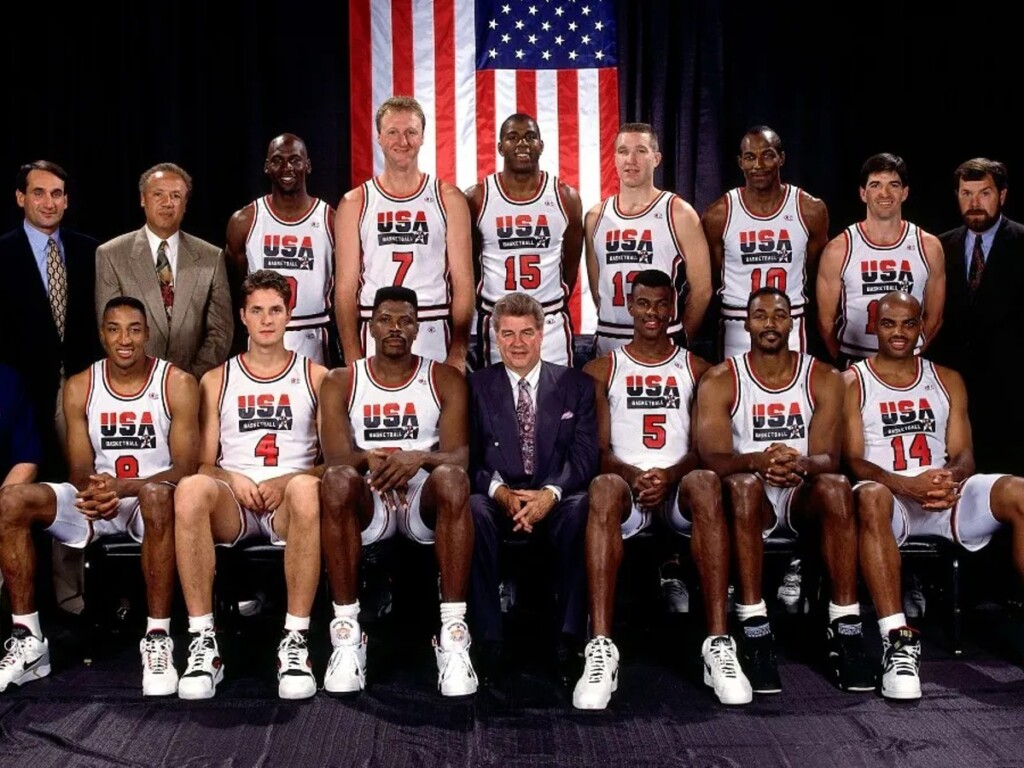 Malone's collection also included jerseys and shoes from other basketball icons such as Patrick Ewing, David Robinson, Scottie Pippen, and Clyde Drexler. Each jersey was from the Olympic semifinal win over Lithuania, which was a 51-point rout by the Dream Team.
The Dream Team was formed after USA Basketball decided to allow professional players to compete in international tournaments following a disappointing bronze medal finish at the 1988 Seoul Olympics. The team was coached by Chuck Daly and featured some of the greatest players in NBA history in their prime.
The Dream Team captivated fans around the world with their dazzling skills, charisma, and dominance. They won all eight games at the Barcelona Olympics, averaging 117.3 points per game, and showcased the beauty and popularity of basketball.
Malone's decision to sell his Dream Team collection may seem surprising to some fans who would cherish such rare and valuable items. However, he said he wanted to share his memories with other collectors and fans who appreciate the significance and legacy of the Dream Team.
In Case You Missed: