Kevin Durant knows Stephen Curry's shooting skills very well. However, the former Golden State Warriors believes he's spotted a talent that could take down the all-time leader in 3-pointers this season.
Yuta Watanabe, the Japanese-born NBA talent is currently killing it in the big league. The 28-year-old forward is now playing for the Kevin Durant-led Brooklyn Nets and has managed to convince the superstar with his skills from the 3-point line. So much so that, KD now believes his teammate can take on the best three-point shooter of all time in the NBA 2022-23 season.
Durant was asked in a recent presser if he would take Stephen Curry or Yuta and the superstar initially said, "Me!" cracking up the room. When asked to choose between the shooters, he said, "The God's Steph of course, but Yuta is definitely knocking them down right now." Durant was also impressed with the 28-year-old's ability to drive forward and his insane shooting display this season.
Yuta Watanabe's numbers speak for themselves and justify Durant's recent statement. The Japanese player is currently shooting 57.1% from the three-point line and is way ahead of anyone else in the league. He is followed by Josh Green and Caldwell-Pope, shooting 53.1% and 51.4% respectively. Curry still has the most three-pointers made this season with 84. Who would you go with for this season's best shooter?
The NBA leader in 3-PT%: Yuta Watanabe 🎯 pic.twitter.com/lCdd0jxhwC

— NBA on ESPN (@ESPNNBA) November 21, 2022
Read more: "Game On!!"- NBA's second-to-none Star Stephen Curry's UNDAUNTED challenge accepted by Jon Rahm
Kevin Durant's Brooklyn Nets are off to a shaky start this regular season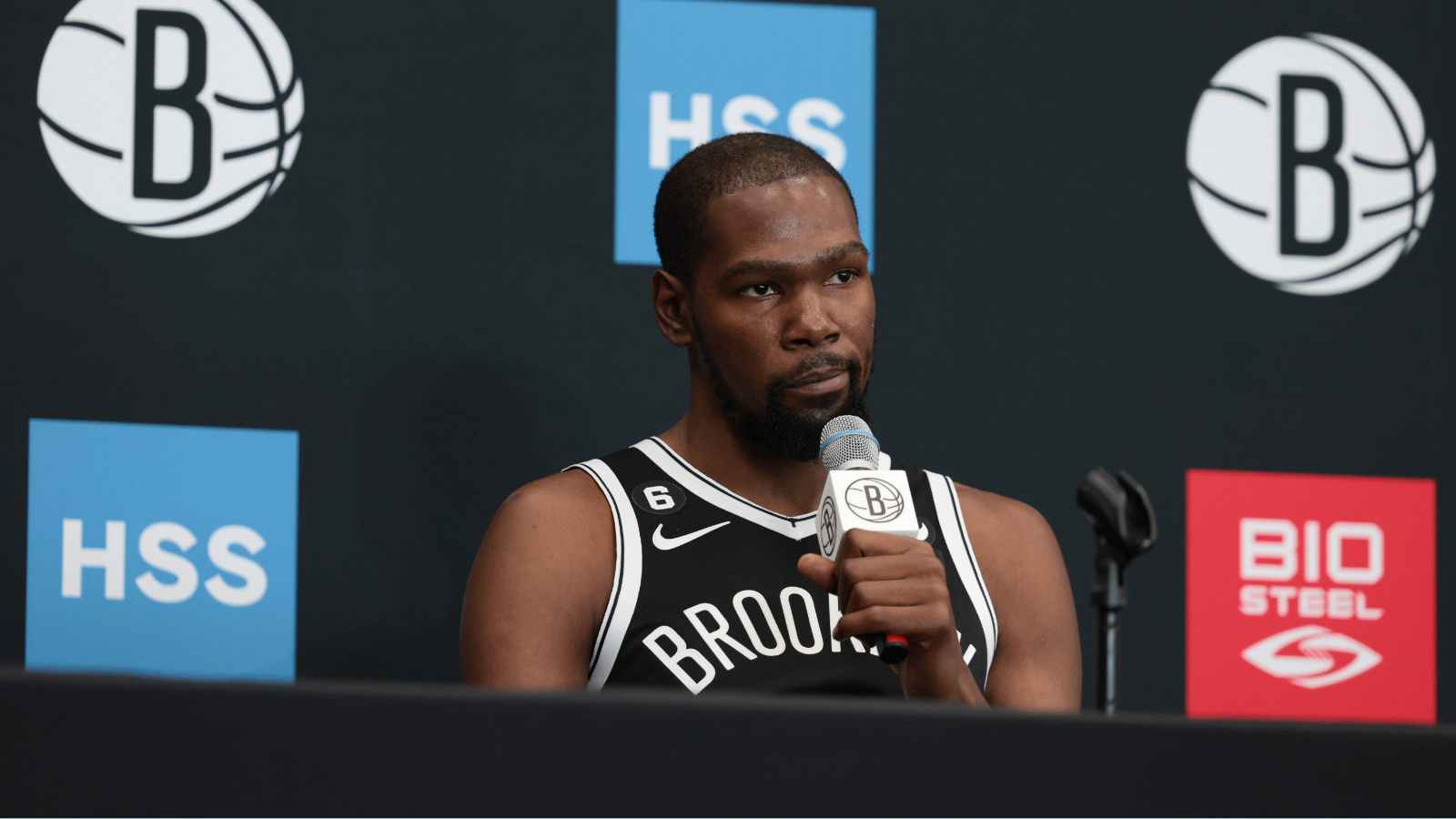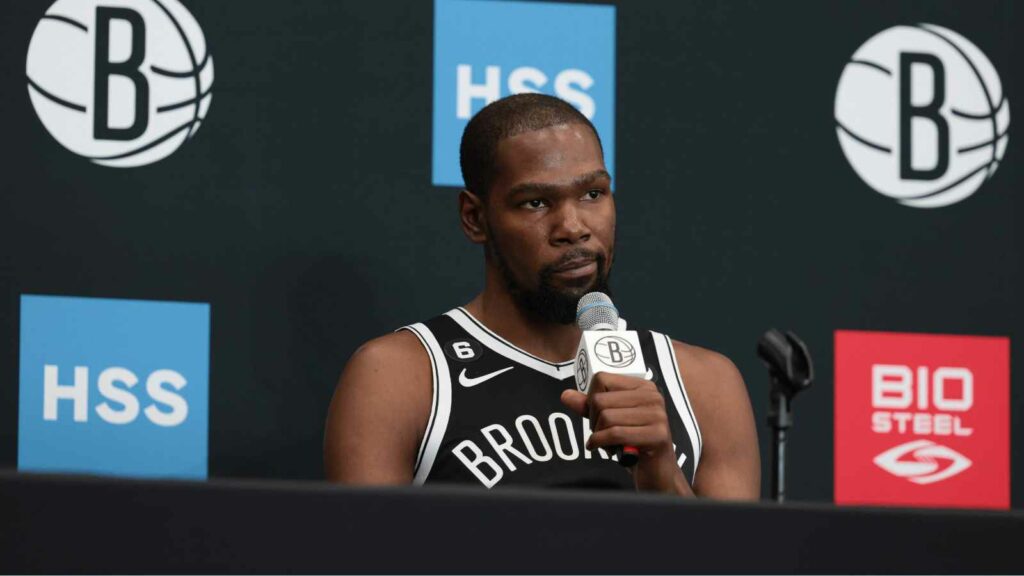 When you have Kevin Durant, Ben Simmons, and Kyrie Irving on your roster, that team is bound to be a favorite to win the league. However, the big three haven't been able to bring their A-game to the floor this season. Kyrie Irving is an exception, as he struggles to even make it on the court with all the off-court drama that has been going on with him.
Also read: "Let's bring the championship to Brooklyn" Kevin Durant comes to terms with Nets to "run it back"
Kevin Durant is still doing good this season trying to help his franchise play good basketball on the court. The NBA champion is now averaging 30 points this season despite the poor start from the Brooklyn team. After 17 games in the 2022-23 season, the Nets are 8-9. With their win against Memphis Grizzlies, they are now on a two-game win streak. Prior to this streak, they faced a devastating defeat against the Sacramento Kings, losing 153-121.
With a new coach coming into action, the Nets are finally finding their rhythm. Superstar Kyrie Irving is also expected to return following his apology after his "anti-semite" controversy.
Also read: "I don't stand for anything close to hate speech or antisemitism" Kyrie Irving issues unexpected statement after re-joining Brooklyn Nets