According to NBA superstar Kevin Durant's business partner Rich Kleiman, In a surprising twist of sports alliances back in 2016, Durant reportedly declined an enticing offer from NFL legend Tom Brady.
Kleiman recently appeared on " All The Smoke" podcast and revealed that back in 2016, Durant turned down Brady's offer to form an eastern conference super team to put an end to the dominance of NBA legend LeBron James.
In 2016, when Kevin Durant conducted his free-agency meetings in the Hamptons, the Boston Celtics extended an offer that included validation and the prospect of building a lasting legacy on the basketball court.
Kleiman remembered that time and said to Matt Barnes, "Well, I remember when the Celtics came, so it was the Celtics ownership, Danny Ainge and then like Jay Crowder and I think Kelly O'lynyk was there, here came Tom Brady. So it was like, oh, this shit, they really trying to level the playing field?So they went to take a walk together, I think Brady and KD, yeah. And then later on, KD was like, so he told me I should, bottom line, look for the best team, best organization, best chance to win no matter what."
Later when Tim Kawakami of the Athletic asked Durant about this, KD said, "That stuff was cool, don't get me wrong. But I was just all about the basketball. I mean, I love Tom Brady, but I don't know if he can help me if he was on the court with me right now. I love that people wanted me on their team, but at the same time I just wanted to hear from the coaches and the players about what they needed or why they wanted me on their team and what I needed to do as a player."
Also Read: "Dude will be out of the league soon" – Warriors make things awkward for Klay Thompson, Draymond Green by signing veteran that both stars DISLIKE
The Boardroom by Kevin Durant unveils entertainment and sports advisory firm
Phoenix Suns' Kevin Durant and his business partner, Rich Kleiman, have officially launched Boardroom Advisory, a new firm operating under their media company, Boardroom. This advisory service, following a yearly fee structure, is set to collaborate with athletes, executives, and brands, facilitating business ventures, sports ownership opportunities, content creation, and a lot more.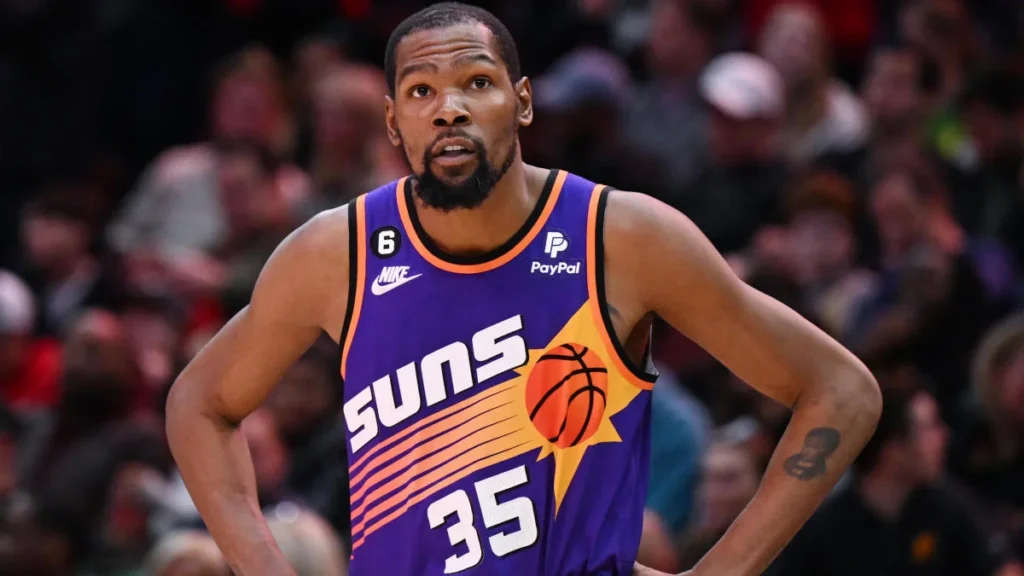 It aims to leverage the extensive network of Boardroom to attract clients and will not compete with existing athlete representation agencies. While client details remain confidential at this stage, it's worth noting that Durant's Boardroom has been an influential player in covering the business side of media, sports, and music since its establishment in the year 2019.
Athletes expanding into sports media and entertainment is a growing trend. Examples include LeBron James, whose SpringHill is valued at $725 million, and soccer star Cristiano Ronaldo, known for his substantial social media influence driven by a $1 billion Nike deal.
Durant and Kleiman's journey in this space began with the founding of Boardroom in 2019, a media brand renowned for its in-depth coverage of the business complexities within the realms of media, sports, and music industry.
In Case You Missed:
Do follow us on: Facebook | Instagram | Twitter
Follow FirstSportz on WhatsApp Channel