Kim Kardashian likes Stephen Curry's most recent masterpiece despite all those little controversies with Ayesha Curry. The superstar for the Golden State Warriors has his sights set on children's stories. 'I Have a Superpower' was the title of his debut book. It is a picture book aimed at assisting kids in discovering their superpower through positivity and strategy.
Players of all sizes consistently try long 3-point shots on almost every basketball court in the globe, from NBA arenas to primary school gyms. Stephen Curry is primarily responsible for converting basketball from an above-the-rim sport to a long-range shooting sport with blockbuster popularity. Last season, the four-time NBA champion shattered the all-time three-point mark by making shots from nearly unbelievable distances. Curry just switched gears, finding a novel technique to motivate the next generation.
Curry is a role model for young athletes throughout the world, and the father of three claims that his own children's love of reading was a major influence on the book.
Also Read: "Mistook him for Devin Booker" – Fans react to Luka Doncic PUNKING NBA pro at EuroBasket 2022
Stephen Curry- The 3-point God of NBA!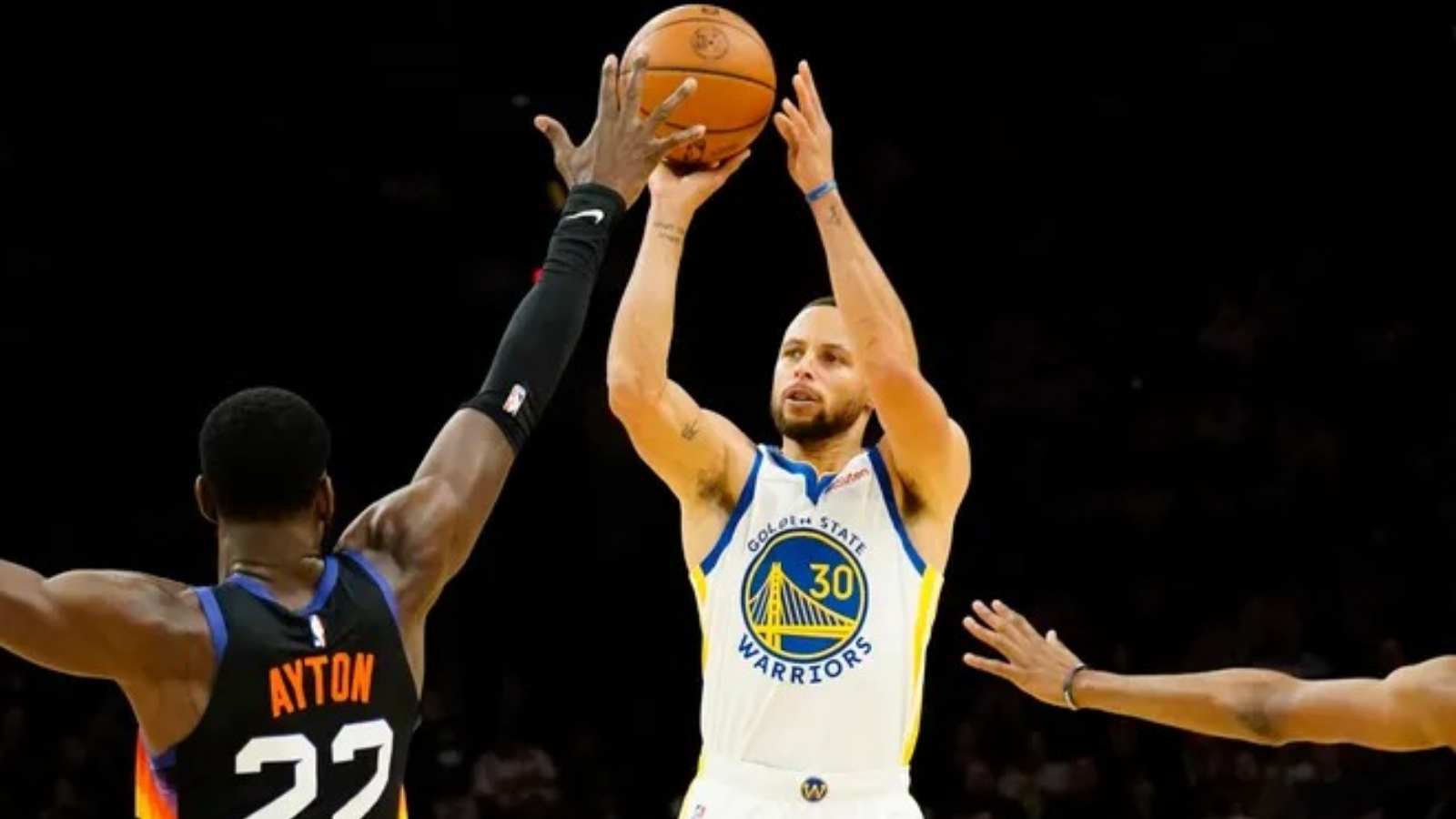 Stephen Curry is regarded as the greatest absolute shooter in NBA history despite having a small stature and being extraordinarily quick and effective. He is credited with changing the league by frequently and successfully attempting 3-pointers from distances of 30 feet or more. Curry won the Most Valuable Player Award in both 2015 and 2016, making him one of only 12 players in league history to accomplish this feat. Curry led Golden State to NBA championships in 2015, 2017, 2018, and 2022, and he was once awarded Finals MVP in 2022. In 2021, he won his second scoring championship, making him the oldest winner since 1997–1998.
In 2022, following the Golden State Warriors' win over the Boston Celtics, Stephen Curry received the honor of being named NBA Finals MVP for the first time. Given that this is his fourth title in the previous eight seasons, he averaged 31.2 points per game during this historic series. He has a lot of energy, has taken on every responsibility required to achieve significant team and individual success over the course of more than a decade, and he's still going strong. Curry's spot in the Basketball Hall of Fame was already solidified before the NBA Finals, and the title just solidified it. He was also chosen to be a member of the iconic 75th anniversary NBA squad.
Also Read: "Dennis Rodman was insane" Draymond Green makes shocking U-TURN after claiming 2017 Warriors would beat the most iconic 98 Bulls
Kim Kardashian and her support for Curry's book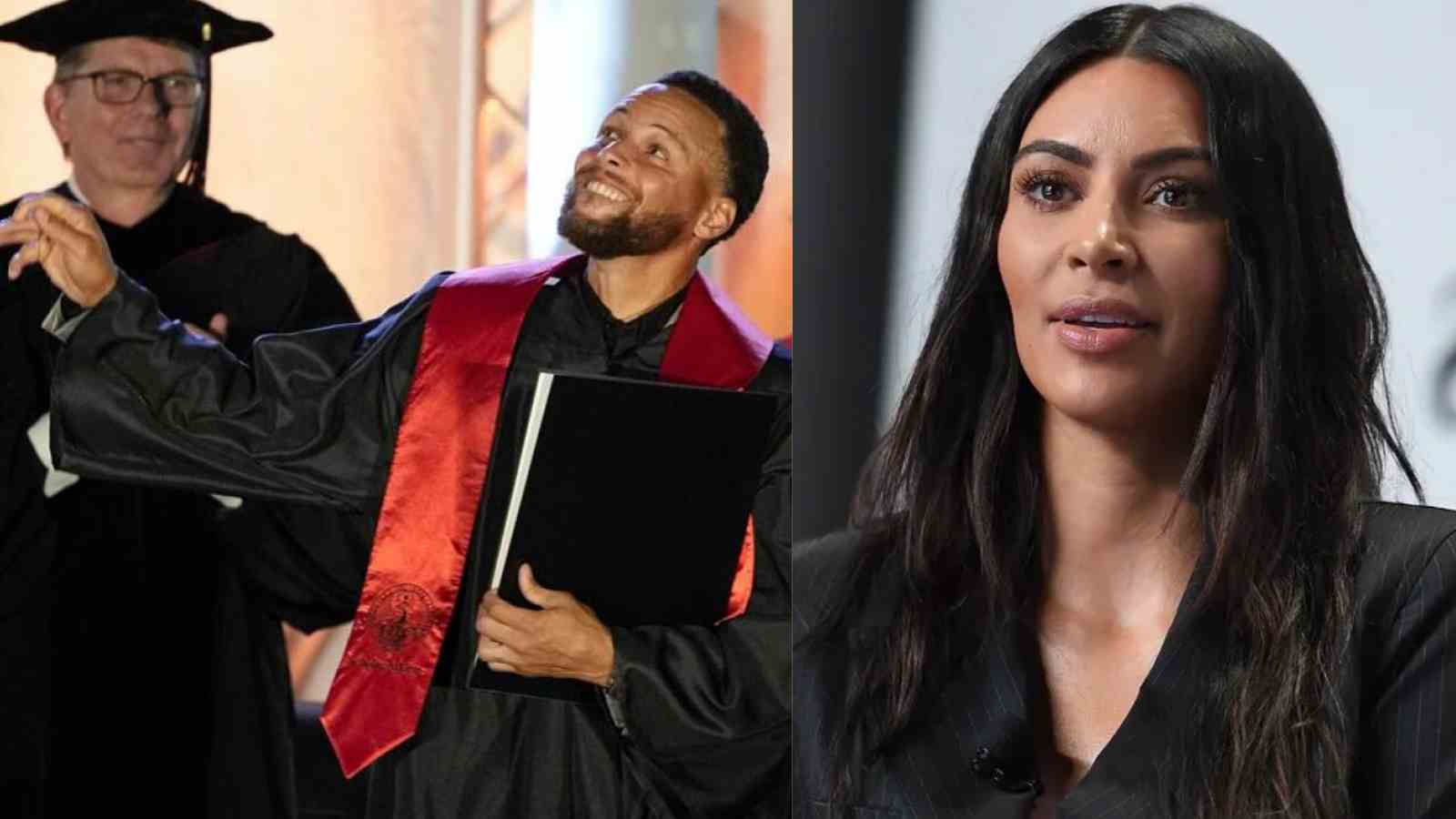 Stephen Curry's debut book, "I Have a Superpower," was published with the assistance of his wife Ayesha. The father of three hopes to motivate the next generation of leaders to discover their genuine skills and put forth great effort to accomplish them. As Ayesha tweeted in 2016 as a jab at Kim Kardashian, the world was surprisingly divided up into two sides. Ayesha clarified that she had no plans to specifically attack anyone in response to her comments and Kim had no problem either. She now identified herself as one of Steph's new book's zealot on Instagram. The NBA superstar also gave a similar reply, expressing his thankfulness for the help.
As a facilitator, Stephen Curry has undoubtedly exceeded expectations. His significance extends well beyond his basketball prowess. Despite all of his achievements, his off-court attitude never ceases to dazzle as t he former league MVP has contributed to a number of social causes. Curry had a very busy summer as he received his degree from Davidson, where his number was also retired. He was also admitted to the school's Hall of Fame. Now, he looks on to gather his teammates and lead them to their championship retaining season.
Also Read: "Worse than the playoffs loss" Jae Crowder reacts to Robert Sarver bombshell scandal-investigation
Also Read: "Everything MJ did Kobe also did like chewing the gum," Nick Van Exel details upon Kobe Bryant's epic Michael Jordan secret
Do follow us on Google News | Facebook | Instagram | Twitter