Former NBA and Los Angeles Lakers player Lamar Odom mentioned recently that late great Kobe Bryant would have traded out-of-form Lakers star, Anthony Davis. He also talked about Davis's performance and how Kobe would have reacted to it. He also spoke about the disastrous start of the LA Lakers team.
Lamar Odom was talking on the recent episode of 'The Lakers All Day Everyday Show' podcast, where he quoted, "I think they need to make a trade that probably most people probably wouldn't agree with. I think they would have to trade Anthony Davis." The Lakers will be reassured of a title if Davis gives an MVP-like performance.
He added, "No disrespect to Anthony Davis, he's one of my favorite players. … The last two years Anthony Davis played, I don't know if he played 82 games. I know Kobe Bryant would say, 'Yo, trade that motherf***er if he ain't gonna be out there.' That's what he will say." AD has missed many regular season games for the Lakers, and his goal this year is to play as many matches as possible.
Also read "AD looks better when injured" 4x champ Stephen Curry humiliates Anthony Davis with nasty fake and finish in season opener
Anthony Davis states that the Los Angeles Lakers need to stay afloat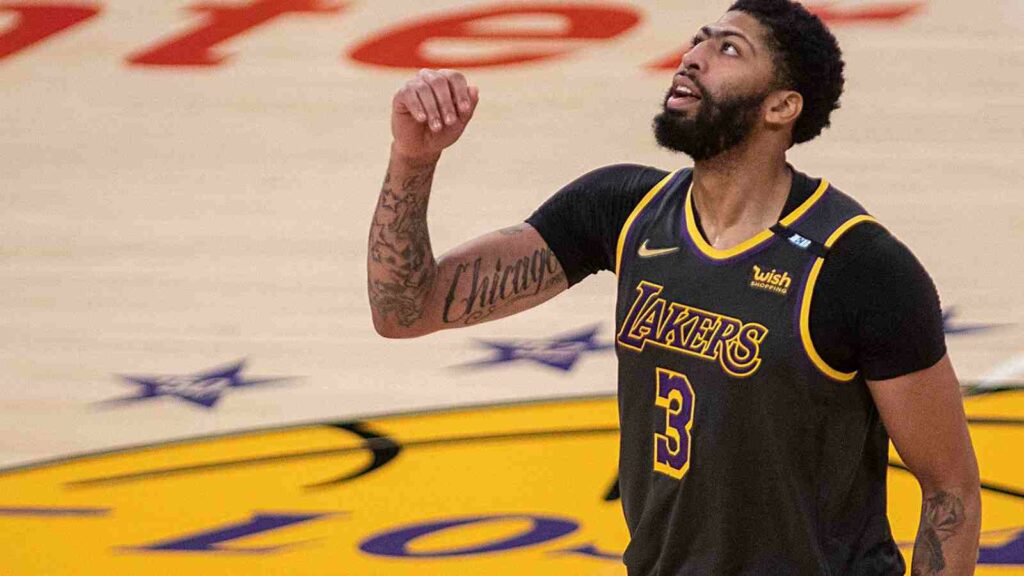 LA Lakers star said that the team is on high alert after losing all the games in their ongoing NBA regular season. He stated that there has to be some sense of urgency, and no one would like to dig a big hole for themselves. He also added that the team needs to stay even-keeled. The former champ looked optimistic and shared a few moments from the last season when LA were off to a 10-11 start in late November.
The Lakers are one of three winless teams this season, along with the Orlando Magic (0-4) and Sacramento Kings (0-3). They face the Denver Nuggets next and then the Minnesota Timberwolves. They rank last in the league in 3-point percentage as they average 21.2% in shooting, while the next-closest team is the Wolves with 28.7%.
Davis also pointed out the Lakers' defensive commitment. He termed that the team is continuously trying to progress, and the players are also learning a lot from each other and are pushing each other to do better. He also stated that they are a top-10 team regarding statistical data.
Also read "How is LeBron averaging more points, rebounds and assists than him?" Nick Wright suggests Anthony Davis is majorly underperforming in his 'supposed' prime
Also read "You can't QUIT" Laker Nation hold their breath as Anthony Davis gives brutal injury scare again
Do follow us on Google News | Facebook | Instagram | Twitter