After months of rumors, Larsa Pippen appeared to confirm she is dating Marcus Jordan, the son of Michael Jordan, by sharing a lovely Instagram photo with the businessman on Monday. Marcus is making his first appearance on Larsa's Instagram. She used to just post shots of him to her Instagram Story.
The 48-year-old Real Housewives of Miami star shared a picture of herself and her guy, 32, smiling arm in arm on Instagram on Monday, reportedly confirming their long-rumored relationship. In the photo, Larsa wore a sheer black bodysuit, short cut-off jeans, and sneakers to create a sporty chic appearance. Marcus wore red, white, and black pants and a black shirt with a black backward cap.
Of all, Larsa has a connection to basketball too like Marcus Jordan. Prior to their divorce in 2018, she spent more than 21 years married to NBA legend Scottie Pippen. Together, they have four children. Justin, 17, Scotty Jr., 22, Preston, 20, and 14-year-old Sophia.
While Scottie, now 57, and Michael Jordan, 59, were teammates for the Bulls in the 1990s, there was a major falling out following the release of the 2020 ESPN documentary The Last Dance. Larsa was frank about where her current allegiances lie in an Instagram post she shared with Marcus. "Checks over stripes," she wrote, "checks" referring to Nike, Michael Jordan's longtime business partner, while "stripes" mentioned Adidas, Nike's rival.
Related: "The man meant so much to the game," LeBron James pays the ultimate tribute to Bill Russell
Added with Larsa Pippen's antics, Scottie Pippen holds a big grudge against Michael Jordan over "The Last Dance" Documentary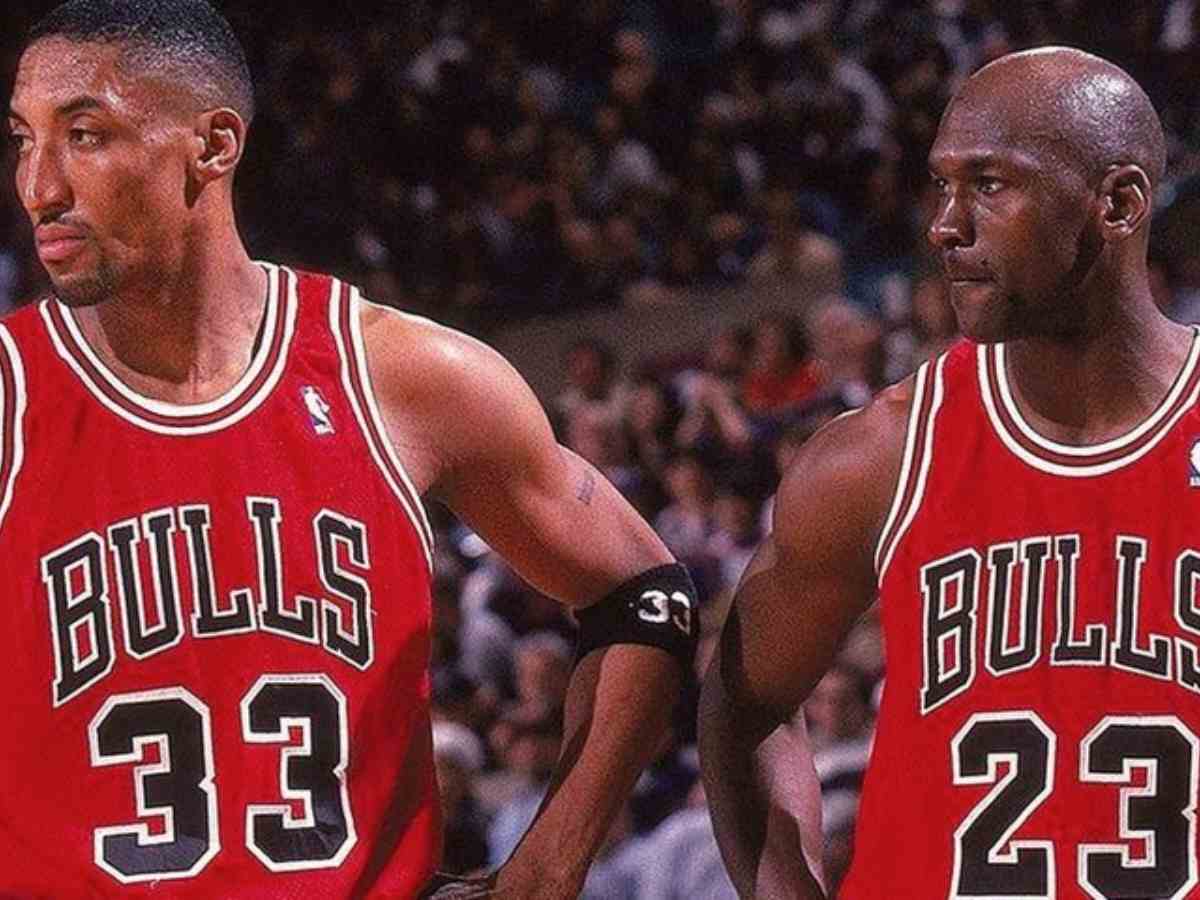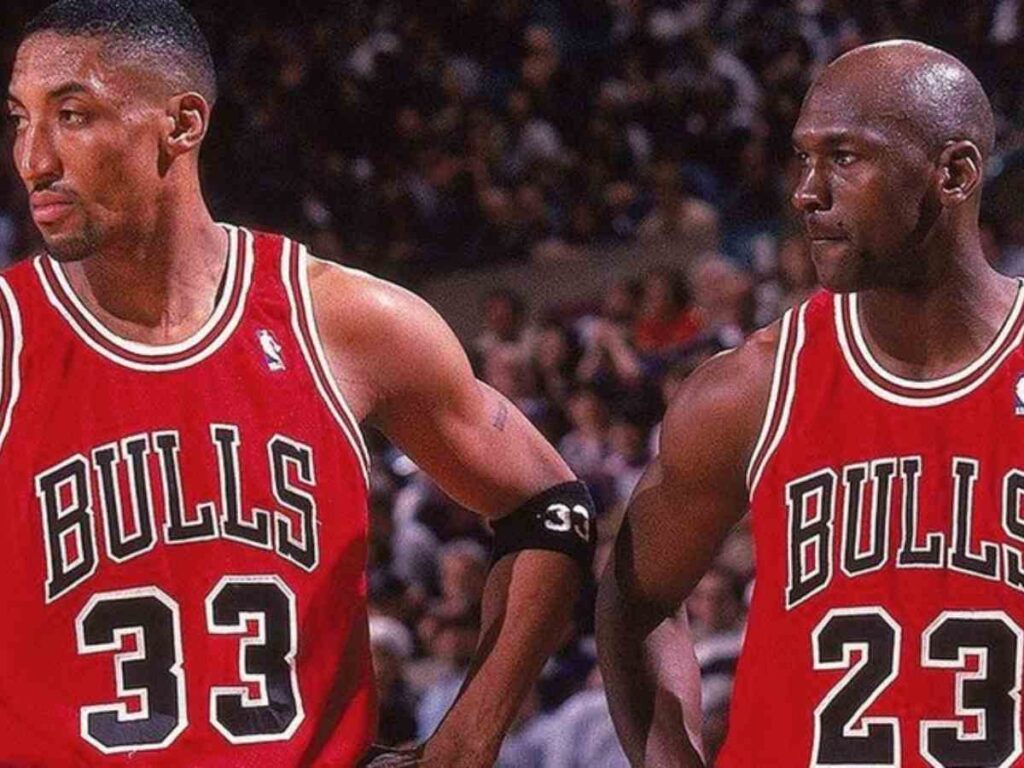 The focus of Scottie Pippen's dispute is "The Last Dance," a 10-part ESPN program that gripped the nation in 2020 amid the pandemic. Although the documentary was advertised as an inside look at the Bulls' dynasty's final season, the final result primarily highlighted Michael Jordan's ascent to the position of the greatest player in league history. Scottie Pippen is not pleased by it.
Scottie Pippen blames Michael Jordan for how the Bulls are portrayed in "The Last Dance." He says in his most recent book: "Michael Jordan deserved a large portion of the blame. The producers had granted him editorial control of the final product. The doc couldn't have been released otherwise. He was the leading man and the director."
To Scottie Pippen's point, "The Last Dance" was not as good as it may have been. Instead of providing viewers with a more honest look at the drawbacks of Jordan's greatness, it seemed like the documentary was primarily concerned with enhancing his legacy. As soon as Michael Jordan gained creative control, the documentary was always going to be compromised.
In case You Missed it:
LeBron James was accused of stating ANTISEMITIC slurs
"I'm still a PROUD BLACK man" Muhammad Ali's daughter lauded LeBron James' maturity
Do follow us on Google News | Facebook | Instagram | Twitter