LeBron James' career is one of the most illustrious ones in the league's history. He has multiple titles, MVPs, and he recently surpassed NBA legend Kareem Abdul-Jabbar to become the leading scorer in the league's history. LeBron doesn't seem to be stopping just yet and still appears to be going strong as he enters his 21st season. He averaged a whopping 28.9 points per game last season and could break another record next season.
LeBron could become the highest-scoring basketball player in the history of the game, as he is just 2,004 points behind Basketball Hall of Famer Oscar Schmidt. Schmidt had a prolific career around the world but never joined the NBA. He also led Brazil to four consecutive Olympic games appearances. In 1988, he led Brazil to the knockout stage, averaging 42.3 points per game. Brazil lost to the eventual champions, the Soviet Union, in a very close game.
LeBron has a total of 47,734 points in his entire career across all formats. He is behind Schmidt, who has 49,737 points across all formats. It would be a significant challenge for LeBron to catch up to Schmidt, given his age. He will turn 39 years old next season and would have to maintain a similar level of play for a whole season, something he hasn't done since he became a Laker.
Also Read:Deion Sanders playing in the NBA? Colorado HC once revealed how CLOSE he came to suiting up alongside Dominique Wilkens
Can LeBron James break Oscar Schmidt's record?
LeBron James seems to be the only athlete who has fought a brave battle against time. Even at 38 years old last season, he made the All-NBA team, which depicts how great of a player he is even at this age. He averaged 28.9 points, 8.3 rebounds, and 6.8 assists per game, which is unheard of at his age. After breaking Kareem Abdul-Jabbar's record last season, he leveled up and helped the Lakers reach the Western Conference Finals with an injured leg.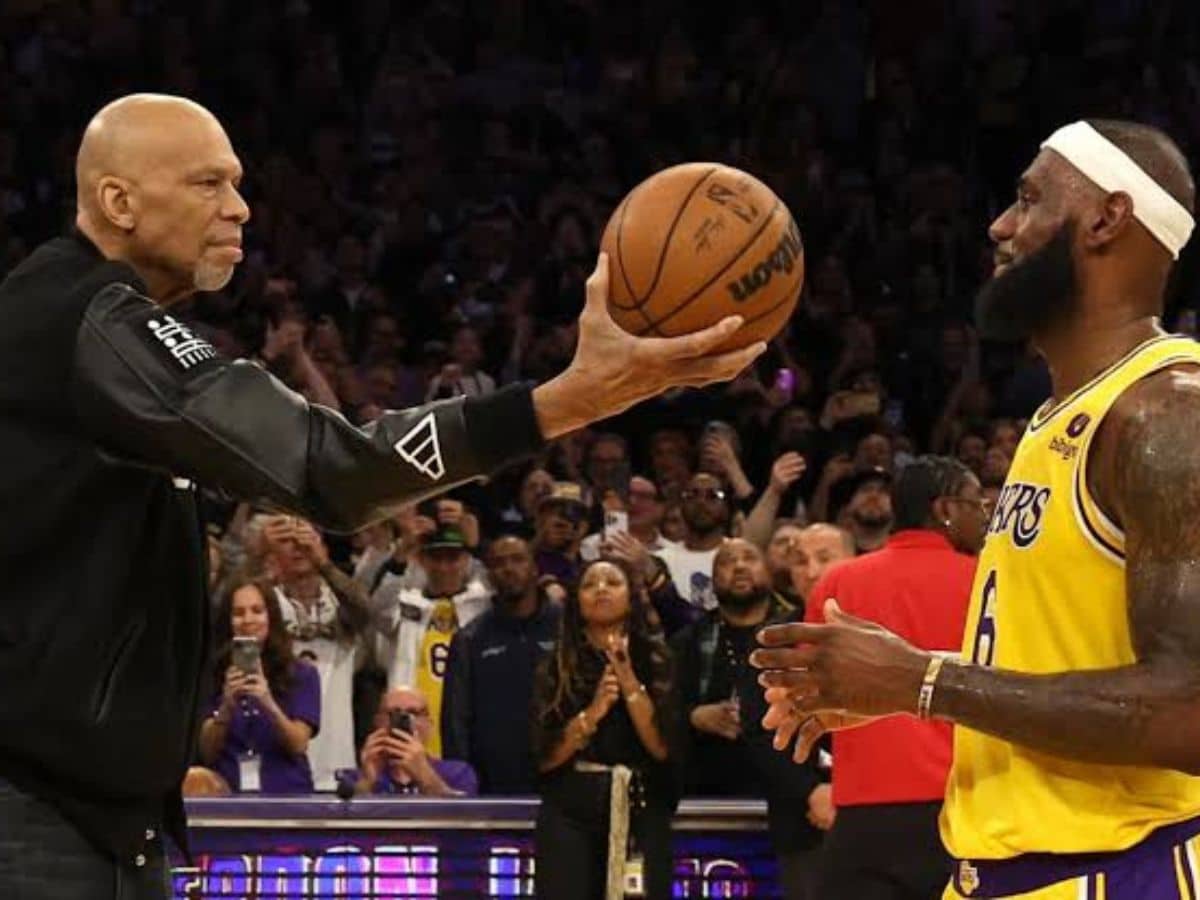 LeBron's primary focus next season will be winning the championship, but in the back of his mind, he'll also aim to break Oscar Schmidt's record. To achieve this, he needs to maintain his scoring consistency and play at least 70 games, something he hasn't done since the 2017-18 season when he played all 82 games. It's possible LeBron breaks the record next season; if not, he's likely to achieve it in the 2024-25 season.
In Case You Missed: