It truly has been a long journey in the NBA for LeBron James. He was drafted at 18 years of age and has been in the league for 20 years. The King now has the all-time scoring record to himself but it all started 20 years ago in Sacramento. On 29th October 2003, Lebron scored his first of 38,390 points in the NBA. A smooth baseline jumper for the Cleveland Cavaliers gave Lebron his first points in the NBA.
LeBron ended up winning Rookie of the Year that season and also became the youngest NBA player to score 1000 points. Since that day he has been the youngest to achieve 2K, 3K, 4K, and so on up to 38k points. LeBron averaged 21 points and 6 rebounds in his rookie year and has never looked back since. He averaged above 25 PPG every year since his rookie year.
In 2003, LeBron became just the third rookie ever to average 20 points 5 rebounds, and 5 assists in a season along with Michael Jordan and Oscar Robertson. LeBron has gone on to score over 1000 points against all but 3 NBA franchises. An astonishing stat considering he has been in the Eastern Conference for most of his career.
Also Read: 'You have the nerve to sit on national television and tell me I'm getting personal," Stephen A. Smith gets into a heated argument with Jay Williams over Kyrie Irving trade saga
LeBron James doesn't believe he is going to retire anytime soon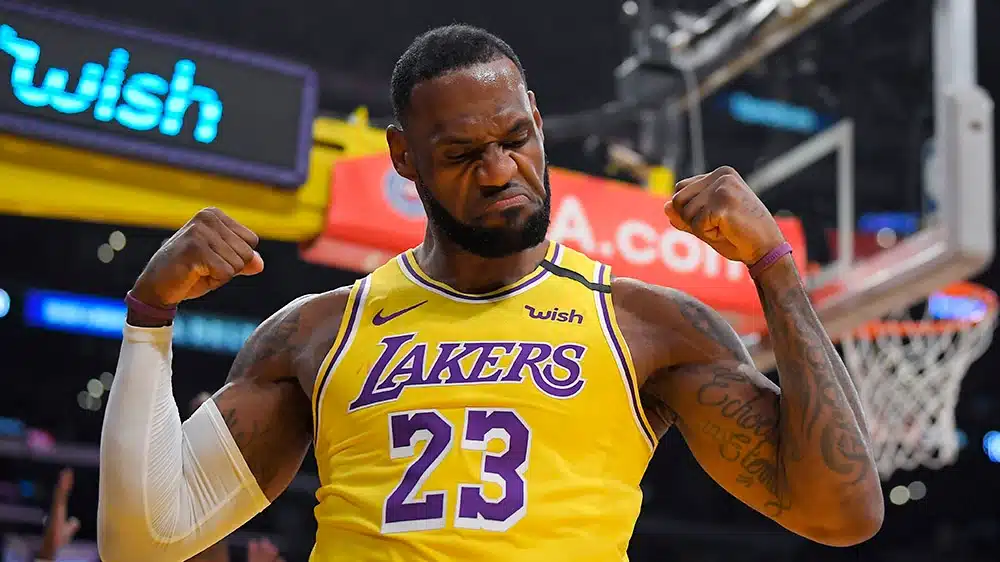 Despite being 38 years of age, LeBron still has the ability to play at an elite level. The King is averaging 30 points per game this season on the back of 30PPG last year too.
The Los Angeles Lakers have had their share of ups and downs since LeBron arrived but his performances are the only constant. He said in his post-game interview that he has at least 2-3 years left in him.
The day will arrive where The King finally hangs up his boots and preferably for LeBron it will be while playing with his son. LeBron has expressed his desire to play alongside Bronny James once he is eligible for the draft. The King said that would be one of the greatest days of his life to be able to share the stage with his son. He will continue to break more records in the future, while the entire league witnesses him create history.
In case you missed it:
"Post the Final score, Cowards" – Social media disappointed as Lakers face another defeat under shadow of LeBron James breaking Jabbar's all-time scoring record
WATCH: LeBron James embraces Hall of Fame TE Shannon Sharpe after breaking the 39-year record of Kareem Abdul-Jabbar and becoming the NBA's all-time scorer
Do follow us on Google News | Facebook | Instagram | Twitter