LeBron James has been going strong for the past 21 years. The longevity he has displayed on the NBA hardwood through all these years is unheard of. In fact, the legendary rapper P Diddy once extended a compliment to "The King" for his extraordinary longevity in the NBA. In response, James gave a noteworthy reply.
Diddy recently made an appearance on "The Breakfast Club" podcast, where he began by expressing his gratitude for being able to continue doing what he loves and feeling that he's currently at his best. During the conversation, he shared an anecdote about meeting James at a Drake concert. Diddy told the LA Lakers superstar that he believed he was only improving with time, to which he agreed and responded with a stunning reply.
"I saw LeBron (James) one day at the Drake concert," Diddy began. "I was like, 'You're getting stronger, you're getting better, aren't you?'" He then quoted James, who responded, "Yeah, I'm getting better." Diddy added that longevity is one of the greatest blessings in the world.
Diddy's compliment to James was undoubtedly praiseworthy, but what truly stood out was the confidence James displayed in his response.
James is set to embark on his 21st season as an NBA superstar. Remarkably, at the age of 39, he remains one of the game's top players and consistently asserts his dominance on the court every night.
Also Read: Why was Winning Time canceled? Reason why TV series about Lakers' 80s dynasty ends after 2 seasons revealed
Lakers have brought in reinforcements to help LeBron James capture his 5th NBA title
The LA Lakers, led by LeBron James, are highly anticipated as strong contenders for the 2024 NBA championship. Although the later part of the previous season showed progress from the purple and gold squad, there are high expectations for them to make huge strides in the upcoming season.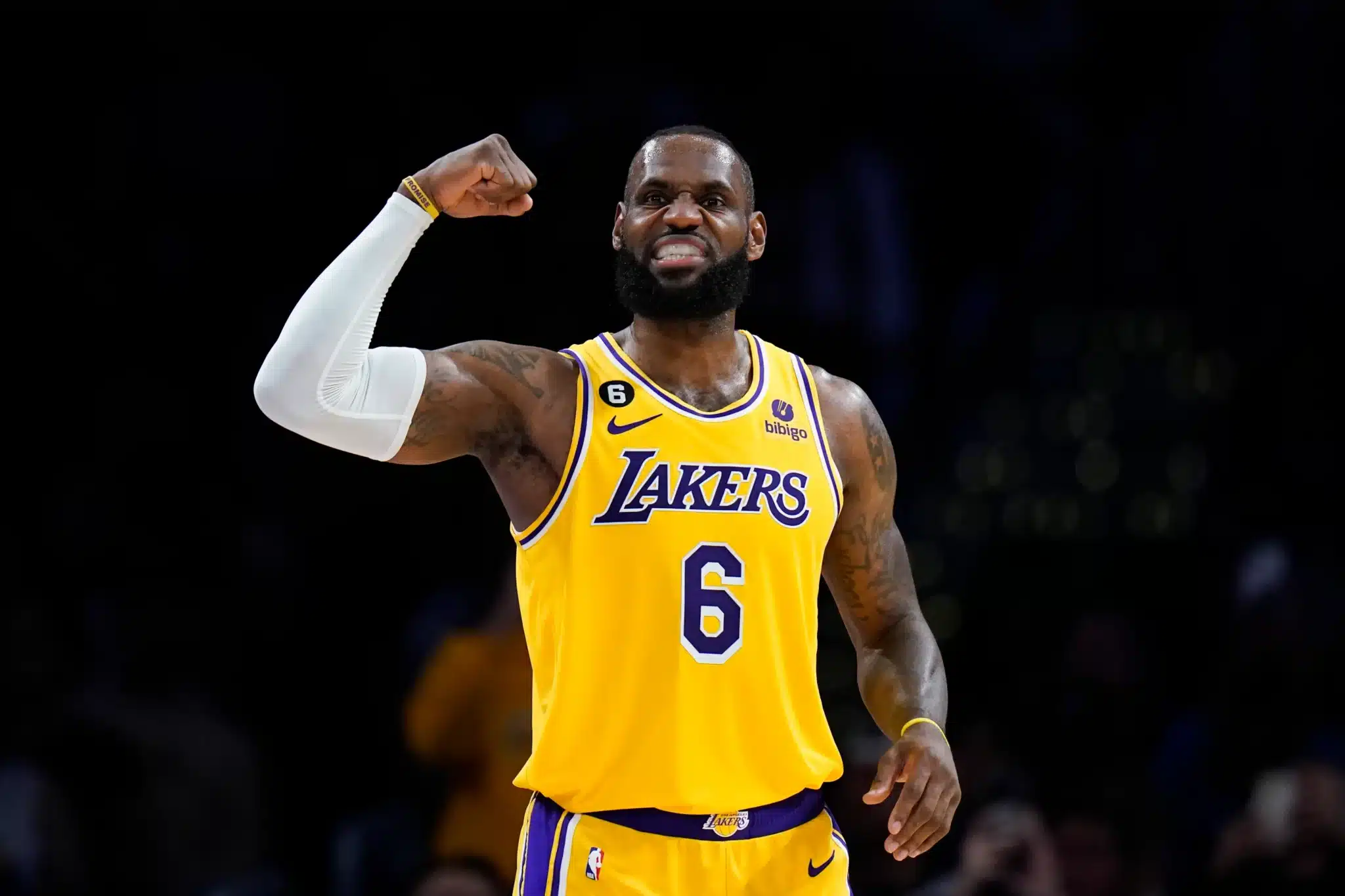 Rob Pelinka has made significant acquisitions to maximize LeBron James' remaining years in the league and boost the team's chances of securing a fifth NBA championship for him.
Players like Gabe Vincent, Cam Reddish, Jaxson Hayes, Christian Wood, and Taurean Prince were added to James' supporting cast. Furthermore, the team also re-signed key players such as Austin Reaves, D'Angelo Russell, and Rui Hachimura.
The Lakers also rewarded Anthony Davis with a lucrative three-year, $186 million contract extension. The deal will lock Davis up through 2028 with the highest annual salary in NBA history at more than $60 million.
On paper, the Lakers appear to have a strong roster, and if everything goes smoothly under the leadership of Darvin Ham, they have the potential to pose a significant threat to their opponents in the upcoming season.
In Case You Missed: