Among the many cities that call Los Angeles, their home. It is home to the NBA basketball team Los Angeles Lakers and the soccer team Los Angeles Galaxy. In cities like such it's not just the money that entices the biggest stars to come and play, it's also the life that this city provides that gives it leverage. In 2018, two of the biggest stars in the sports field Zlatan Ibrahimovic and LeBron James happened to be in Los Angeles. LeBron experienced something that was not only unexpected but also a bit awkward for him.
When James arrived in Los Angeles in 2018 after he left Cleveland following his Finals loss against the Golden State Warriors. The Lakers not only presented a new challenge but also a new opportunity for the 4 x NBA champion. Ibrahimovic, the soccer superstar happened to be representing Galaxy on the soccer field. He was the top scorer for his team at that time and also one of the prominent figures in the city.
Zlatan welcomed King James in the city with a unique Tweet. In the Tweet, he called himself the God and LeBron the King. "Now LA has a God and a King! Zlatan welcomes @KingJames," he wrote on Twitter. Overwhelmed by the warm welcome of the soccer star, the 18 x All-Star sent his jersey to Ibra as a gift. Zlatan did what Zlatan does, he signed the jersey, and sent it back to the Lakers superstar.
Related: "The man meant so much to the game," LeBron James pays the ultimate tribute to Bill Russell
The time LeBron James shut down Zlatan Ibrahimovic for his uneducated remarks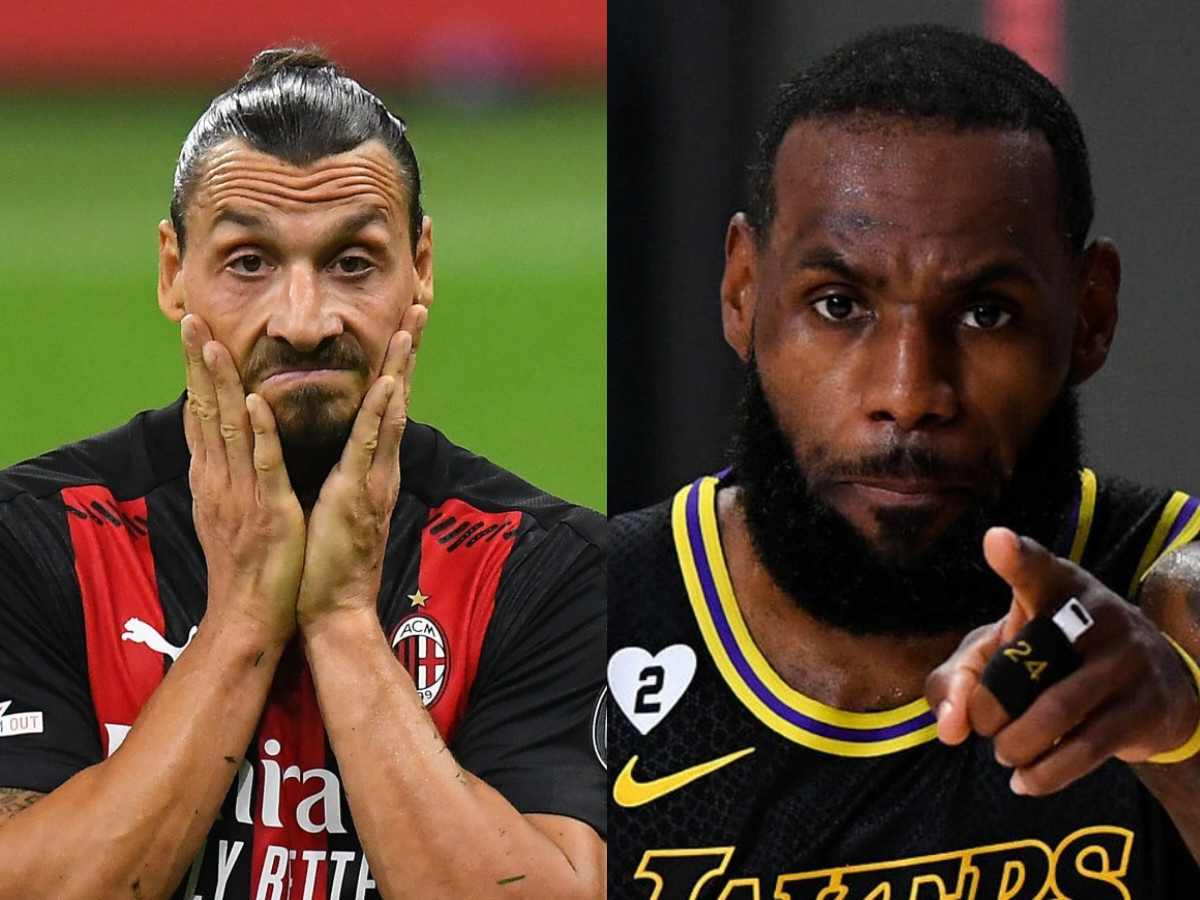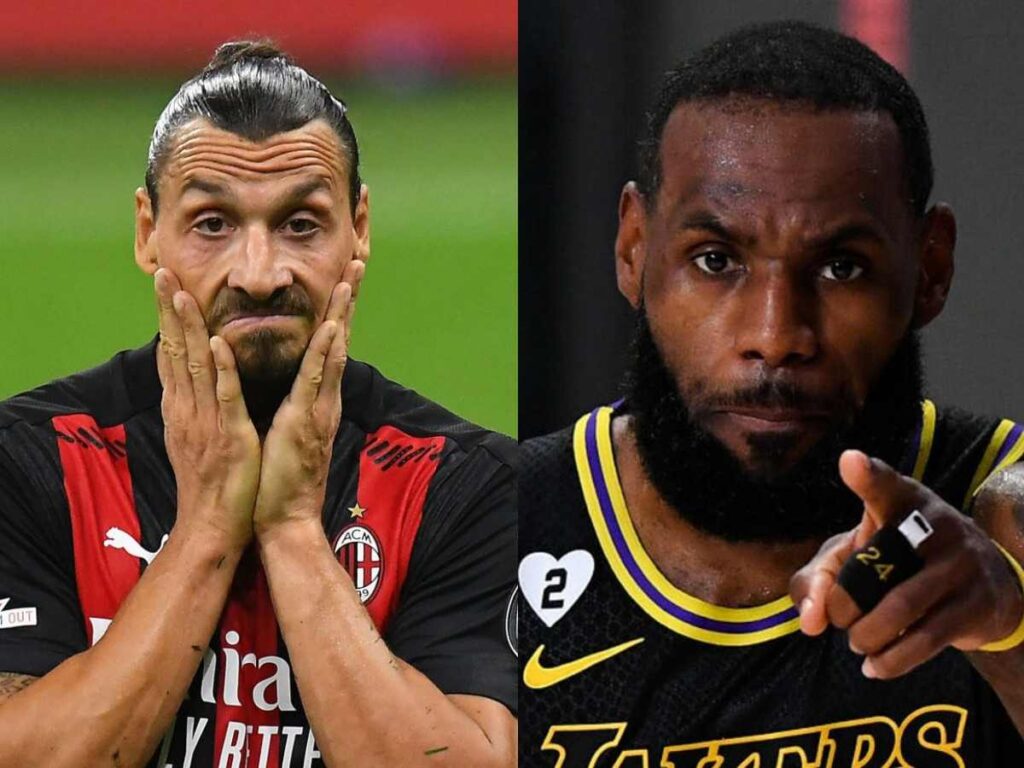 While the issue of racism was red hot in the United States, James and other athletes spoke and protested against the issue. Since entering the league, the 4 x league MVP has used his platform to keep the issue alive and pushed for changes. Ibra wasn't a fan of James talking about such issues and said that athletes aren't supposed to do politics. "I like [James] a lot…but I don't like when people with a status speak about politics. Do what you're good at doing," Ibrahimovic told Uefa and Discovery+ in Sweden. Perhaps he forgot that it wasn't political but personal and social issues that LeBron was talking about.
Bron retaliated at Zlatan saying that he wouldn't shut up and would continue to speak for the black people and his community. "I will never shut up about things that are wrong. I preach about my people and I preach about equality, social justice…things that go on in our community," he said. He also added that he was a part of the community and he was their voice and their platform. "I'm their voice and I use my platform to continue to shed light on everything that might be going on, not only in my community but in this country and around the world," he added.
James also pointed out that the soccer player, himself once said Muhammad Ali was his favorite athlete. That is also because of "what he did inside and outside the ring", and Ali has spoken about politics in the past. "He's the guy who said in Sweden, he was talking about the same things, because his last name…he felt like there was some racism going on," James said. "I speak from a very educated mind. I'm kind of the wrong guy to go at, because I do my homework," he replied.
In case You Missed it:
LeBron James was accused of stating ANTISEMITIC slurs
"I'm still a PROUD BLACK man" Muhammad Ali's daughter lauded LeBron James' maturity
Do follow us on Google News | Facebook | Instagram | Twitter