It was not exactly a "Happy" Birthday for Suns' Chris Paul as Luka Doncic, Jalen Brunson and Mavs ensure extended playoff series against his team. Dallas Mavericks cut down the lead to just 1 game with a 103-94 win at home.
Dallas Mavericks made it to the 2nd round of the WC playoffs, after a decade-long wait, and they intended to start their own run as they welcomed Top seed Phoenix Suns to the American Airlines Arena. Phoenix managed to win both their home games and had a healthy 2-0 lead in the series. But Luka Doncic and his team were in do-or-die mode as they put on the exquisite performance at home to keep their series hope alive. Interestingly the Mavs turnaround was on Chris Paul's 37th Birthday, who is chasing his 1st ring in his 17th season in the league.
 
After back-to-back loses on away-land, Dallas Mavericks' players were determined to get back on track. With help of hot-shooting from Kleber and Brunson – Luka Doncic finally got 1st win over the Suns in the last 12 attempts. Sadly for Chris Paul, he had to face charged up Luka Doncic and the team on his 37th birthday.
The Dallas Mavericks finally supported Luka Doncic in Game 3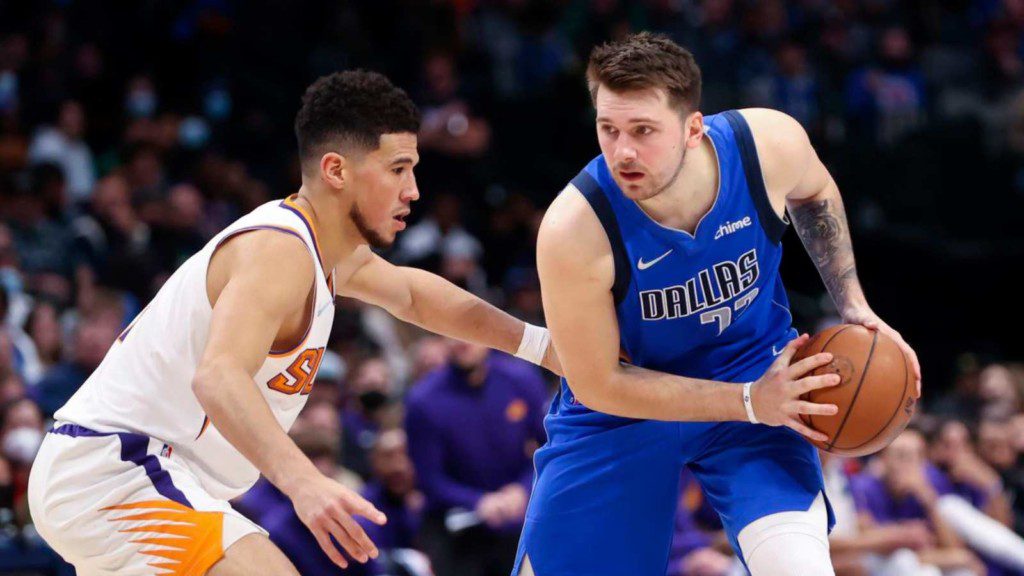 Coach Jason Kidd had called out his Team to provide some firepower to ease the offensive load of Mavs' talisman Luka Doncic. He helped the team to win their 1st ever playoff series since the 2011 Championship season and also stayed hot against one of the top defending teams Phoenix Suns. Before this game, Luka averaged 40 points against the Phoenix suns in as many minutes of game time.
Also Read: "Don't let the success get to your head" Joel Embiid wants to fight Tyrese Maxey for selfish play vs the Heat
While he scored nearly 33% of the team's tally, other stars like Jalen Brunson, Maxi Kleber, and Reggie Bullock could not share much of the scoring load. Ironically all mentioned Mavs stars together tallied less than Doncic's performance in every game.
But Game 3 was different for him altogether, Jalen Brunson and Maxi Kleber stepped up to the task, and scored 28 and 14 points respectively – a huge upgrade from the previous 2 games' performance. Top scorer in the game Brunson said, "I found a way to bounce back tonight, I just can't be satisfied with this. Sunday's going to be another brutal game. I have to bring the same energy, the same intensity, the same everything."
As for the Birthday boy Chris Paul, it was much of a nightmare by his standards. His 7 turnovers before halftime, were the most in any half of a playoff game. Chris scored 12 points with 7 rebounds and 4 assists in-game. Some poor shooting from the Suns' players and tight defense from Mavericks turned the game in the Mavs' favor.
The next fixture is on 8th May at American Airlines.
Also Read: "Better than Luka Modric" Luka Doncic delivers a breath-taking pass while lying on the floor vs the Suns
Also Read: Warriors star Stephen Curry hilariously spills on fear instilled by mom Sonya