The Los Angeles Lakers hosted the Dallas Mavericks in a game marred by officiating controversy. The MVP battle between LeBron James and Luka Doncic was a much-anticipated matchup and it lived up to the billing. The slugfest went all the way to double-OT with the Mavs eventually pulling off the win. Doncic and James both showed out. LeBron with a stat line of 24/16/9 and Doncic, bettering James and putting up a 35-point, 14-rebound, 13-assist triple-double.
The spotlight was, unfortunately, stolen by the referees though. Through a series of bad calls on both sides, the officiating team had a terrible performance, being equally detrimental to both teams. It got so bad that commentator Stan Van Gundy even called out the officiating live commentary. And then, in a post-game tweet, Dallas Mavericks owner Mark Cuban tweeted in support of Van Gundy's comments.
In the tweet, Cuban said that this was the "worst officiated game" he had seen this season while also calling out the lack of calls Luka Doncic got as disrespect from the officials. The full tweet read, "Stan van Gundy is absolutely right. Worst officiated game. Luka gets no respect. Unreal." One could argue however that the worst instance/call was made against the Lakers. At the end of regulation, Troy Brown Jr. got hit by Tim Hardaway on a 3-point attempt. Despite the clear contact on the shot, the referees didn't call anything.
Officiating issues seem to happen every game and it is quite a big problem every game. It's the referees' job to control the game and ensure it doesn't get out of hand. However, with the consistently bad calls that are made in every game, it makes it hard for players to respect their authority.
Related: "It's a f***ing foul" LeBron James slams the officials over a missed call against Dallas Mavericks
The NBA world comes in support of Mark Cuban, Luka Doncic and the Mavericks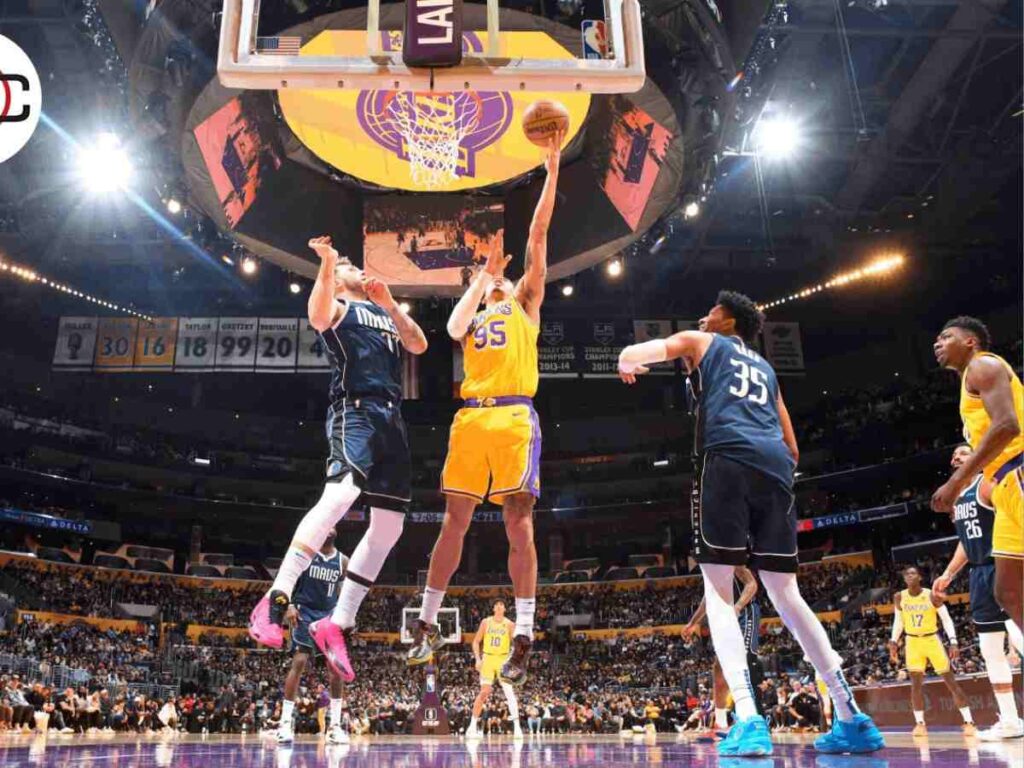 It wasn't only Cuban who voiced his displeasure with the referees. On the Los Angeles Lakers side, coach Darvin Ham in his postgame media availability talked about the no-call on Troy Brown Jr. at the end of regulation. Making his stance abundantly clear, Ham said, "It looked clear as day that it was a foul".
LeBron James, not being as calm as his coach, was also very clear as to where he stood. When Troy Brown Jr. was being quizzed on his perspective of the play. LeBron heard the question and chimed in with his opinion, saying "That's a f—-ing foul". The Mavericks prevailed 119-115 at the end of double OT. However, the tragedy is that such an entertaining game was half-ruined by the refs.
In case you missed it:
"Let's see if he can carry this Nets team," Kendrick Perkins challenges Kyrie Irving to ball out as Nets go down 0-1 with Kevin Durant ruled out
"I guess imma have to be the one to bring them together," Magic Johnson offers to help Michael Jordan and rival Isiah Thomas make amends
Do follow us on Google News | Facebook | Instagram | Twitter