Donovan Mitchell is finally getting the correct recognition he always deserved. He had a good time with Utah Jazz but this offseason parted ways with them. As he was traded away to the Cleveland Cavaliers. And, the trade has turned out to be a win-win situation for both Cleveland Cavaliers and Donovan Mitchell. As the guard is having a blast with the team while they destroy the league.
The Cleveland Cavaliers right now are maintaining a 6-1 record and are ranked at the second spot in the eastern conference. And, the team has really good chances of getting a trip to the Eastern Conference Finals since they have added Donovan Mitchell to the group. The guard has been exactly what the team was missing during the last seasons and now they look ready to destroy the league.
The players are already registering historic shooting records under their names and are super good with floor spacing and chemistry. Also, the locker room energy is really great as they have finally found a rhythm and are maintaining a winning record. Donovan Mitchell gets a lot of credit for it as he is balling out for the team. And, while doing so he is averaging 31.1 points, 4.4 rebounds, 7.1 assists, 1.6 steals and 0.7 blocks.
Donovan Mitchell is really handing out MVP calibre performances and he also has some solid chances to walk away with that award. Matt Barnes and Stephen Jackson also believe the same. As they recently discussed the guard on their podcast, "What's Burnin". And, gave out their opinions regarding Spida's future with the Cleveland Cavaliers.
Also Read: Shaquille O'Neal silences Kanye West by boasting $400 million net worth, as rapper tries to drag NBA legend into "anti-semite" controversy
Matt Barnes and Stephen Jackson's take on Donovan Mitchell winning the MVP Award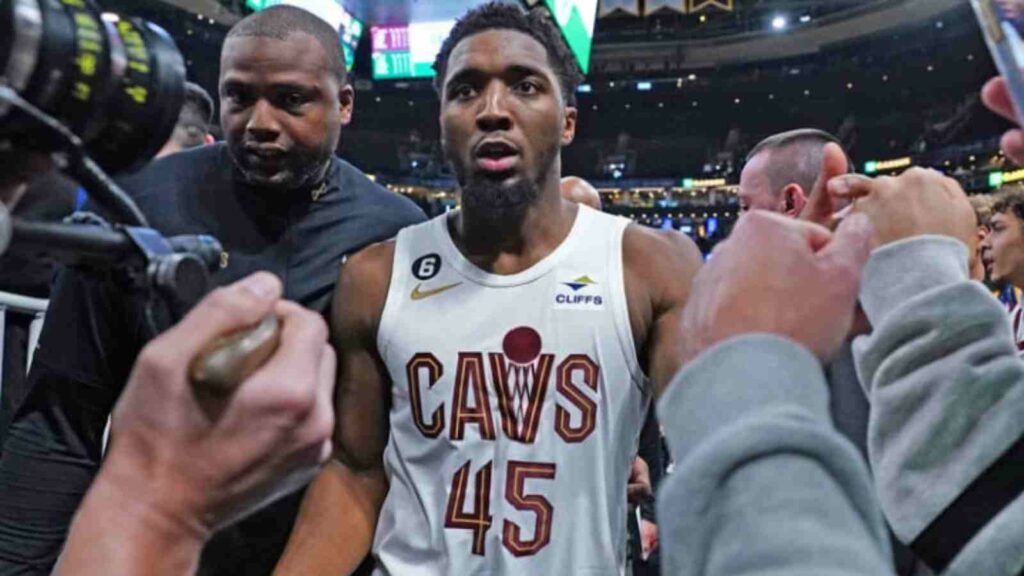 Matt Barnes started the take by appreciating and praising Donovan Mitchell as he quoted: "The Cleveland Cavaliers are off to a 5-1 start without Darius Garland. Donovan Mitchell has found a new home and new energy." Further questioning Stephen Jackson, Matt asked: "Jack can Mitchell be the best player on a championship-calibre team in your opinion?"
Replying to it Stephen Jackson gave a fiery response and said: "Yes! And he also can be MVP. Because the way he's playing right now I think Cleveland can finish Top-3 in the east this year. This team can really make some noise…" Both of them further appreciated the young core of the Cleveland Cavaliers and predicted them to have a good deep run this season. They also gave Donovan Mitchell his well-deserved flowers and now the guard has to stay healthy and maintain his ongoing form to get his hands on the MVP award. As Luka Doncic, Giannis Antetokounmpo and others are also suiting up in the race.
Also Read: "I am disappointed" NBA Commissioner Adam Silver discontented as Kyrie Irving fails to deliver 'unqualified apology' over antisemitism controversy
Also Read: "This isn't a game for my family" Dwyane Wade releases a BOLD statement against ex-wife's accusations of commercializing Zaya's identity
Do follow us on Google News | Facebook | Instagram | Twitter