After former NBA player, Matt Barnes made it apparent that he was feeling the Barbados beauty, Rihanna, dating rumors between the two began to circulate a while back. He flirted with her on Twitter in the past and when she sat courtside at his Lakers games and declared her his #WCW (Woman Crush Wednesday) on Instagram.
When probed about what's really going on with him and Rihanna, Barnes told TMZ that they're, "just past the crush stage." His ex-wife Gloria Govan apparently even offered her seal of approval. However, Rihanna seemed to disagree.
Rihanna shared a screenshot of Barnes from the TMZ video along with a lengthy caption with hashtags that not only called Barnes out but also insinuated that he was lying about everything."#bishwhere #thedevilisaliar #shesnotthatintoyou #shesnotintoyouatall #shesneverevenmetyou #thisactuallyhurtmyfeelings #defamationofcharacter," she wrote.
A$AP Rocky and Rihanna had been dating for a while, initially keeping things quiet before announcing their relationship in May of 2021. The 33-year-old rapper referred to his fiancée as "the one" and "the love of my life" in an interview with GQ. The pair have recently got blessed with their first child together.
Related: "The man meant so much to the game," LeBron James pays the ultimate tribute to Bill Russell
Stephen A. Smith apologizes to Rihanna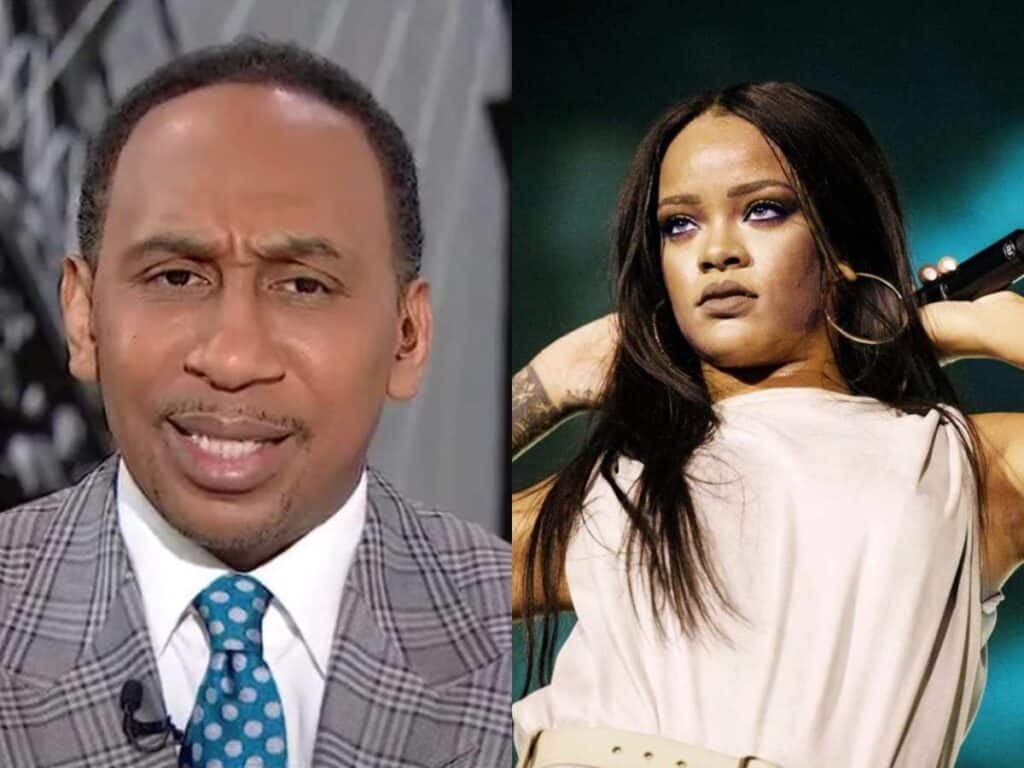 Pop singer Rihanna received a public apology from Stephen A. Smith for demeaning her a few days ago. This year's Super Bowl LVII halftime show will feature a performance by Rihanna. While speaking to Sherri Shepherd, Smith controversially mocked Rihanna by saying that she wasn't Beyonce. Following this, the Rihanna fan community criticized Smith for his remarks, forcing him to retract them.
He apologized for his statements on social media, explaining that since he is paid for what he says, it is his duty to reflect before speaking. He sent Rihanna the appropriate message by telling her that she is exceptional and not to be taken lightly. She absolutely deserves to do the Super Bowl halftime performance this year, he continued.
"I'm gonna own it," he said. "I know what y'all tryin' to do. But I'm gon' own it because I get paid to speak for a living, so I need to be more careful. I want Rihanna to know: You're a superstar, you're sensational, you're spectacular. You're no joke. And you are a worthy person to be doing the Super Bowl halftime show."
In case You Missed it:
LeBron James was accused of stating ANTISEMITIC slurs
"I'm still a PROUD BLACK man" Muhammad Ali's daughter lauded LeBron James' maturity
Do follow us on Google News | Facebook | Instagram