In an exclusive interview featured in Playboy, the iconic basketball legend, Michael Jordan, unveiled a chilling incident from his childhood that left an indelible mark. While Jordan is widely revered for his astounding basketball accomplishments, this candid dialogue provides a glimpse into a lesser-known chapter of his life the day he faced a perilous swimming ordeal.
During this in-depth conversation, Jordan revisited a pivotal day in his youth when he made plans to go swimming with a close friend. They ventured to the shoreline, stepping into the waves as the sun cast its golden glow upon the waters. Little did they suspect that this seemingly ordinary beach outing would soon take a terrifying turn.
As Jordan and his friend revelled in the waves, they unwittingly stumbled upon a formidable natural force the relentless and potent ocean current. The waves that crashed upon the shore surpassed their expectations in strength, while the undercurrent proved unrelenting. It was during this moment that Jordan's life teetered on the precipice of a harrowing ordeal. His friend, ensnared by what is ominously referred to as the 'death lock,' found himself in a dire predicament. Jordan stated, "Almost had to break his hand, he was gonna take me with him."
In such life-threatening situations, individuals on the brink of drowning can instinctively latch onto anything within reach, inadvertently endangering their would-be rescuers. Driven by a surge of instinctual urgency, Jordan realized the gravity of the situation. With his friend desperately clinging to him in sheer panic, he confronted an agonizing dilemma either remain bound together and risk both their lives or resort to drastic measures to extricate himself from the perilous grip.
Also Read: Kyrie Irving launches UNNECESSARY attack on Cavaliers, sings praise of Mavs culture
Michael Jordan escapes a life-threatening moment, escapes a death lock at the beach
With the clock ticking and no margin for delay, Jordan had to make a split-second decision. In the aftermath, he disclosed that he was forced to contemplate the severe option of breaking his friend's hand to secure his release from the 'death lock.' It was a heart-wrenching choice, one that no one should ever face, particularly during what should have been an idyllic day at the beach.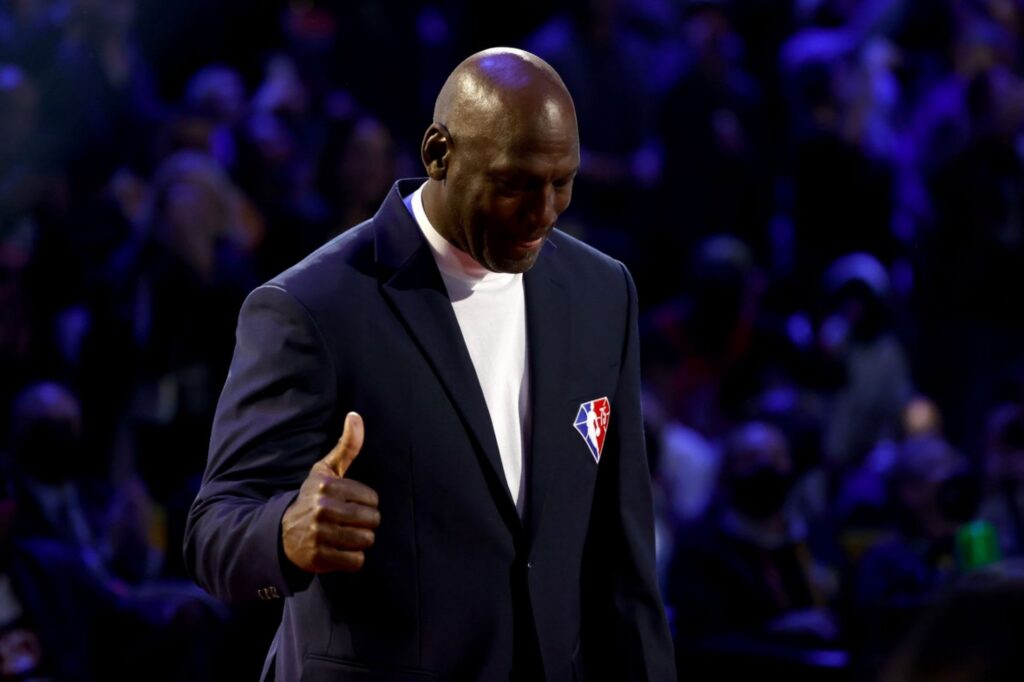 Ultimately, Jordan's rapid thinking and unwavering determination prevailed, rescuing both their lives from the brink of tragedy. This traumatic incident left an indelible imprint on Jordan, serving as a reminder of life's fragility and its penchant for thrusting unexpected challenges our way.
The intimate revelation shared by Michael Jordan resonates as a powerful reminder that even the most exalted individuals have encountered moments of vulnerability and fear in their life journeys. It underscores the significance of quick thinking, resilience, and the intrinsic value of second chances. Within the realm of sports, Michael Jordan's legacy extends beyond the realm of slam dunks and championship victories; it encompasses the fortitude he exhibited during that fateful day at the beach a testament to the fact that heroes can emerge from the unlikeliest of settings and circumstances.
In case you missed:
Do follow us on: Facebook | Instagram | Twitter
Follow FirstSportz on WhatsApp Channel