With his unusual transparency in ESPN's blockbuster documentary "The Last Dance," Michael Jordan stunned the viewers. The Chicago Bulls' 1997–98 season is covered in the ten-part series on the legendary basketball player in which the infamously reserved Jordan, who doesn't even have a public social media account, has had unheard-of access thanks to the programme.
The show highlights most of the incidents from Jordan's early life to his final championship with the Bulls and the tough love he was known to give to his teammates. Jasmine Jordan, MJ's daughter, spoke about her experience viewing the docuseries in an interview where she described how she hardly recalls all that actually occurred.
The reporter then talked about Jasmine's father's exemplary companions, and she spoke of her shock at meeting everyone she had grown up seeing. His five children, of whom he shares three with his first wife, Juanita Vanoy, are Jeffrey, Marcus, and Jasmine and with his current spouse Yvette Prieto, he has twin girls named Ysabel and Victoria might be the one topic he has so far managed to keep largely under wraps in the series.
Also Read: "We got game, we can still play!" J.R Smith claims NBA is "Blackballing" him and other veterans
The Michael Jordan supremacy in the NBA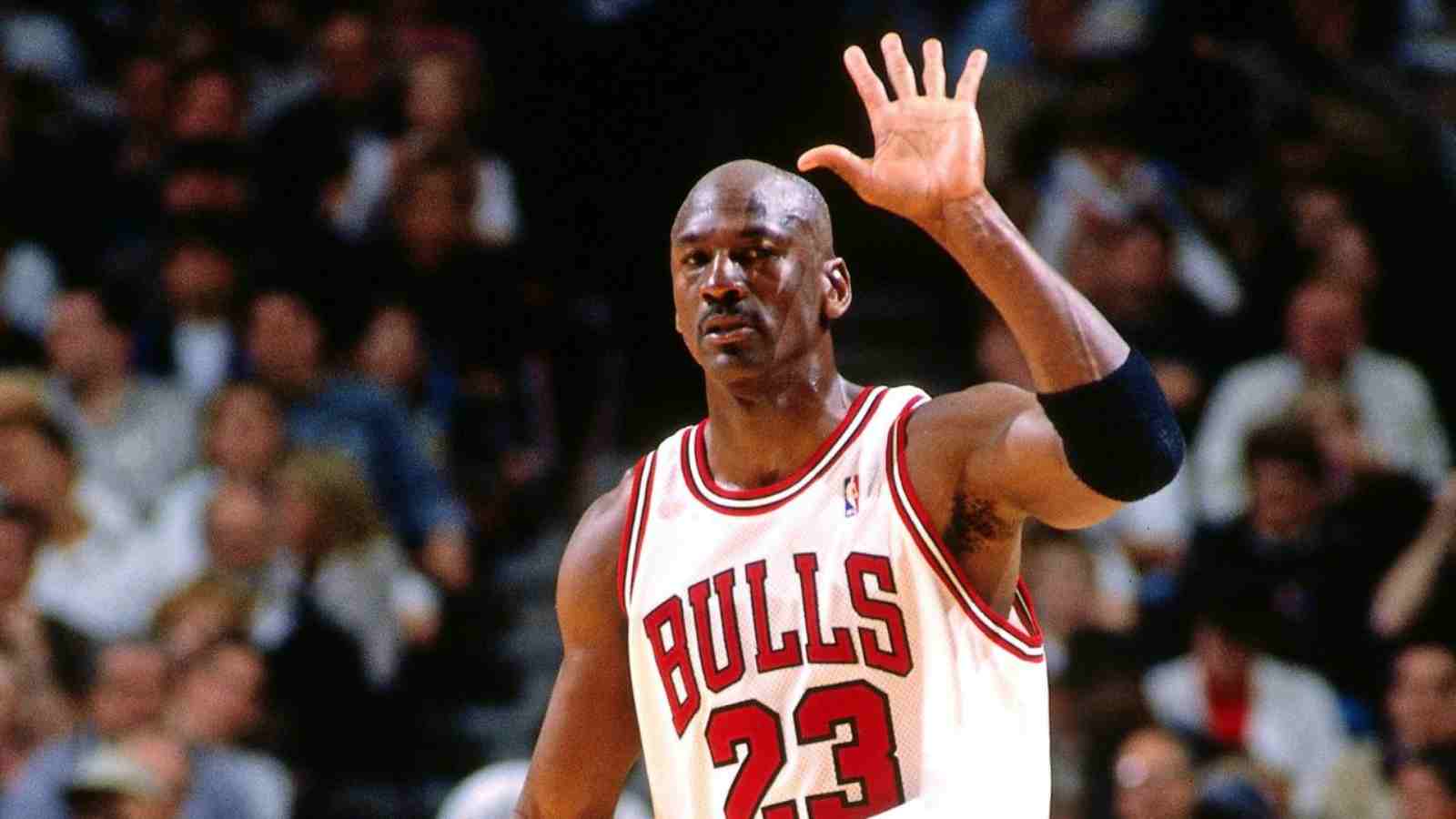 One of the greatest basketball players of all time is Michael Jordan. As a terrific athlete with a unique blend of technical ability, ease, speed, power, artistry, mental focus, and an unquenchable competitive hunger, Jordan invented the NBA superstardom. Rookie of the Year, five-time NBA MVP, six-time NBA champion, MVP of the NBA Finals, defensive player of the year, inclusion on the 50th and 75th Anniversary All-Time Teams, three-time NBA All-Star MVP along with various All-Star and All-NBA selections, ten scoring titles, retiring with an average of 30 points per game, and induction into the Hall of Fame are just a few of his accomplishments.
With a career average of 30.1 points in the regular season and 33.5 points in the playoffs, Michael Jordan is regarded as one of the best scorers in NBA history who has won 10 scoring titles. Between 1991 and 1993 and again between 1996 and 1998, Michael successfully accomplished two "three-peats" with the Chicago Bulls, going 6-0 in the Finals. He is noted for building on the achievements of players who came before him, including as Magic Johnson, Larry Bird, and Julius Erving, and is credited for raising the league's stature. Jordan is compared to other sportsmen who have achieved success as their own brands and who, in terms of worldwide recognition, have developed into symbols for sponsorship agreements.
Also Read: "I still have the fire" LeBron James' ex-teammate Norris Cole gets brutally honest on potential NBA return
Jasmine Jordan's honest take on her dad's teammates
In 2020, Jasmine Jordan took part in a "Strahan, Sara, and Keke" interview. Considering that MJ's friends were like uncles to her, the journalist asked Jasmine whether she had any memories of being around any of them. She said: "Uncle Scottie, uncle Charles, uncle Oak, uncle Ron… like they used to all come over to the house during holidays and just hang out and kick it." Jasmine continued by stating: "I'm like, 'Most of you guys are softies in real life', we didn't know this is the kind of personality you had so it's definitely crazy to see them but they are all like family."
NBA fans from all across the world had a splendid time watching "The Last Dance." In fact, after watching the documentary, Jordan's own children were intrigued. They now have a much deeper understanding of their father's significance as a result of the docuseries. Jasmine had the same level of awakening that the rest of the world did after seeing the docuseries. When her father made history, she was just a small girl and it must have been a lovely experience to have a clear picture of her father and the success of the Chicago Bulls in the 1990s.
Also Read: "You have no MJ trait" Charles Barkley willing to give up nearly $30 million due to retirement commitment
Also Read: "WE ARE ALL ONE" Enes Kanter Freedom protests against the prosecution of Christians
Do follow us on Google News | Facebook | Instagram | Twitter