The LSU Tigers took home the NCAA Women's championship, along with a lot of unnecessary clout, thanks to their star Power Forward Angel Reese's taunts at Iowa's Caitlyn Clark. Reese was the tournament's Most Outstanding Player but drew widespread criticism for her gestures. The forward walked up to Clark in the final seconds of the Championship Game and pulled off the famous "You Can't see me" move coined by WWE superstar John Cena. Reese also pointed at her ring finger, signifying her championship ring.
However, former NBA player and NCAA champion Jalen Rose had an opinion to share in response to Reese's taunt. The analyst took to his Twitter and uploaded a video asking Reese to give Rapper Tony Yayo his flowers as the latter is considered to be Cena's inspiration behind the famous "You can't see me" taunt. Yayo was believed to have introduced the gesture in his song "So Seductive" that released in 2005. However, Cena's fanbase is among the best in the world and Netizens gave a hearing to Rose for attempting to downplay Cena.
Reese's gestures drew comments calling her Classless, to which former MVP Shaquille O'Neal gave a fitting one word reply. O'Neal on the other hand called out Sports commentator Keith Olbermann who recently called Reese a "f*g idiot" for making the "You Can't See Me" gesture to Iowa star Caitlin Clark on Sunday. He tweeted "Shut your d**b ass up leave Angel Reese alone", in response to Olbermann. LeBron James also came out in support of Reese with a tweet celebrating her victory.
Related: Who is Angel Reese's Boyfriend?
John Cena's "You Can't see me" gesture is among the Internet's most evergreen memes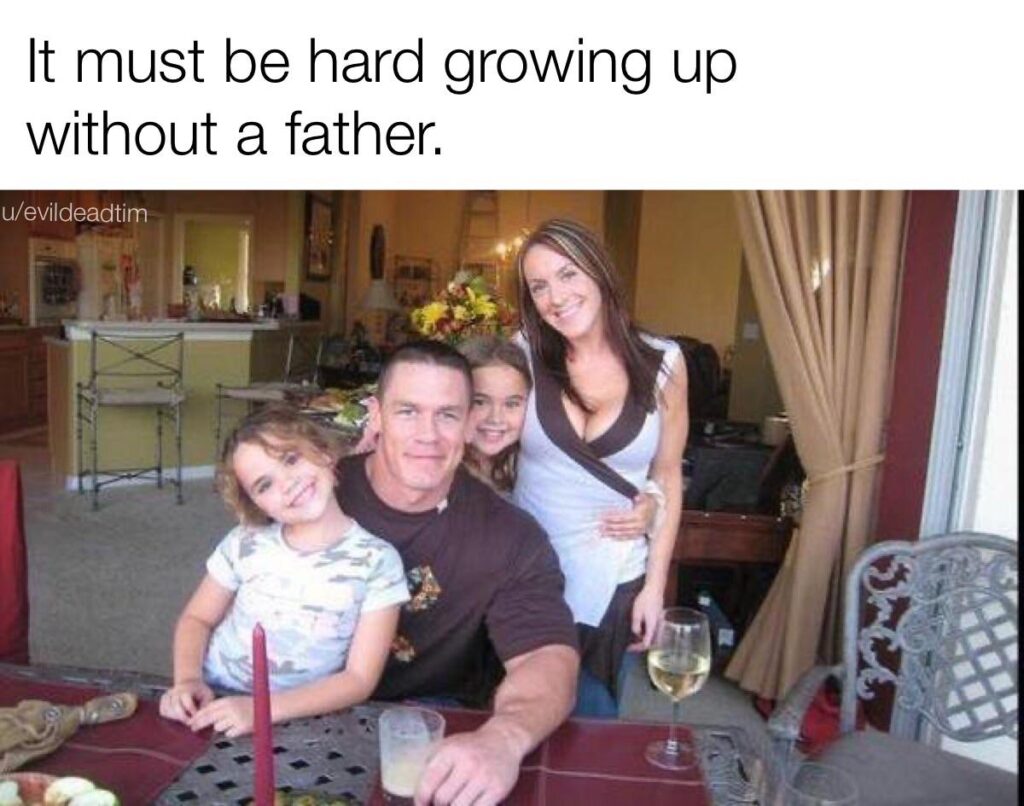 The "You can't see me" meme featuring John Cena has proven to be one of the most enduring and versatile memes of the past decade. The meme is based on Cena's signature hand gesture, which involves waving his hand in front of his face and proclaiming "You can't see me!" The meme has been used in countless contexts, from sports highlights and political satire to pop culture references and everyday situations.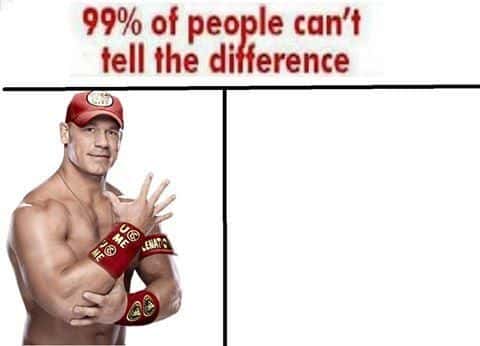 Part of the meme's lasting appeal is its simplicity and versatility. The hand gesture is easily recognizable and can be adapted to a wide range of situations, making it easy for meme creators to insert it into any context.
Furthermore, Cena's status as a cultural icon and his reputation for being both tough and funny has helped to keep the meme relevant over the years. As long as people continue to find creative and humorous ways to use the "You can't see me" meme, it's likely that it will remain a fixture of internet culture for years to come.
In case you missed it:
Twitterati ROASTS LSU star after team accepts Jill and Joe Biden's invitation to visit the White House
NBA fans ROAST Angel Reese and Ja Morant for new dance clip together