Paolo Banchero, the NBA's newest star and the buzz of the town, has built a name for himself as the Rookie of the Year frontrunner. The Orlando Magic star has shown bright and easily leads the battle for ROTY over rival contestants. He outperformed names like Jalen Williams and Walker Kessler, despite some doing better analytically.
Banchero's performance throughout the season was notable, as he was a key player for the Orlando Magic. He started the season strong, showing flashes of superstar talent. His numbers and efficiency slipped as the season progressed, but this was expected given the immense pressure he was under.
Despite the decline in his performance, Banchero finished the season with impressive statistics, averaging 20 points, 6.9 rebounds, and 3.7 assists per game. However, his 3-point shooting percentage of 29.8% was below average, and his true shooting percentage of 52.9% was also lower than the league average. Interestingly, the Magic performed better when he was off the court than when he was playing.
Despite these setbacks, there has been no question that Banchero is the clear leader for Rookie of the Year. As the face of the franchise and the player at the top of every scouting report, he faced immense pressure and physical wear and tear throughout the season. Despite this, he performed exceptionally well, even taking the eighth most free throws of any player in the league.
Even with such tremendous achievements to his name, he fell one vote short of unanimously becoming the ROTY. Let us look at the voter who led to this happening.
Related: "Not many people I hate on this earth more than Doc Rivers" – Clippers fans SLAM former head coach for unbelievable comments about LA's roster under him
Fans ridicule voter who caused Paolo Banchero to miss out on a UNANIMOUS ROTY victory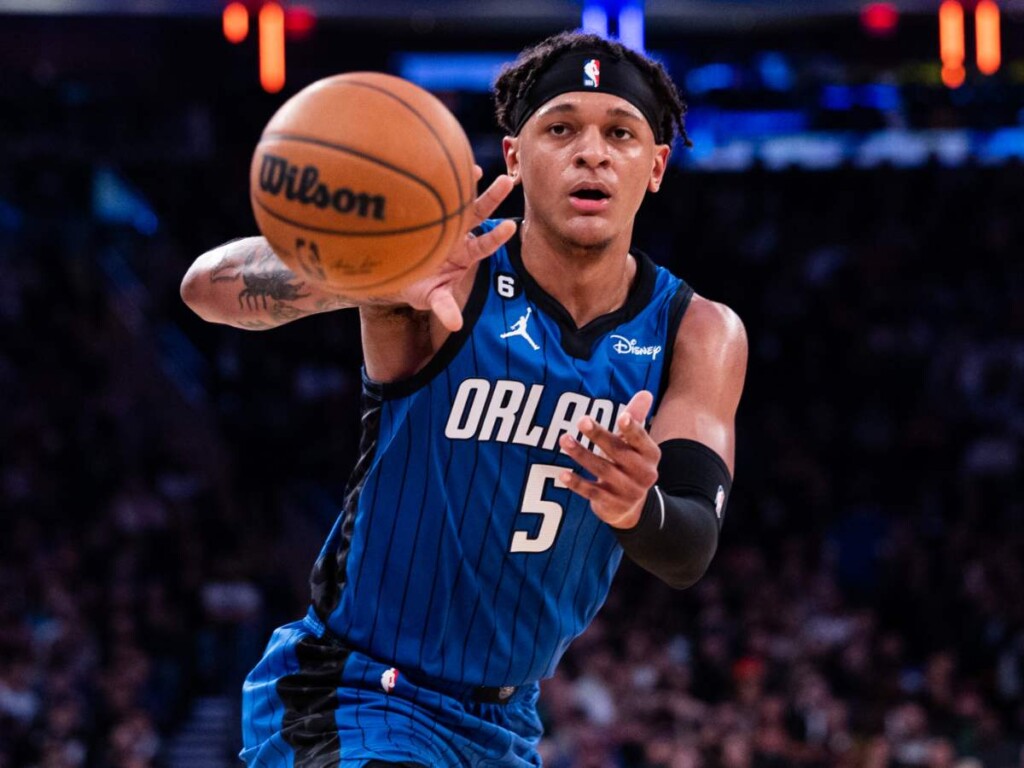 Andy Larsen, the voter who voted against Banchero, gave a well-detailed reason for not choosing the player. He came off with terrific statistical details to justify his decision, yet the fans didn't take his opinion well.
Larsen accepted that his vote would throw fans off, and that is exactly what happened. Take a look at his reasoning below:
Fans clearly didn't like Larsen's assessment/over-assessment calling him a "nerd" for overdoing the assessment. Larsen had already mentioned that Kessler led the "advance assessment" for the award, which is what the fans didn't want. Fans felt that if Larsen believed that Banchero would win the ROTY, he had no reason to vote for Kessler. Let us now take a look at some of the fan reactions to Larsen's vote, ridiculing him.  
The world is now divided on whether sports analysis should be filled with so much data. Despite all of that, Andy Larsen's vote still counts, and Paolo Banchero will not be a unanimous ROTY. Regardless, the player will focus more on getting better than caring about a unanimous ROTY win.
In case you missed it: