Isiah Thomas, has made numerous attempts to throw shade at Michael Jordan, likely stemming from the intense rivalry between the Pistons and the Chicago Bulls during the late 1980s and early 1990s. Thomas has been critical of Jordan's leadership abilities and has suggested that he was not the best player he faced during his career. Many view Thomas's attempts to diminish Jordan's legacy as petty and unnecessary, particularly given the immense respect and admiration that Jordan commands within the basketball community.
He recently made another attempt to ignite the feud on a showtime's 'All The Smoke' podcast. However, former Bulls forward Charles Oakley, who has a close relationship with Jordan, criticized Thomas stating, "Mike does not want to be your friend Isiah. He came in (to) your city and took your city. That's why you're really mad. He took over Chicago." Thomas responded to the above tweet stating, "I remember us kicking your ass a lot, someone please check my record vs any team he played on! Sit down be Humble".
The fans left no opportunity to school Thomas and went berserk on Twitter. Here are some of the wildest reactions to Thomas's statements:
Related: NBA Twitter HYPES Russell Westbrook up for trolling LeBron James during the Clippers-Lakers game
Thomas led the Pistons to consecutive Championships in '89 and '90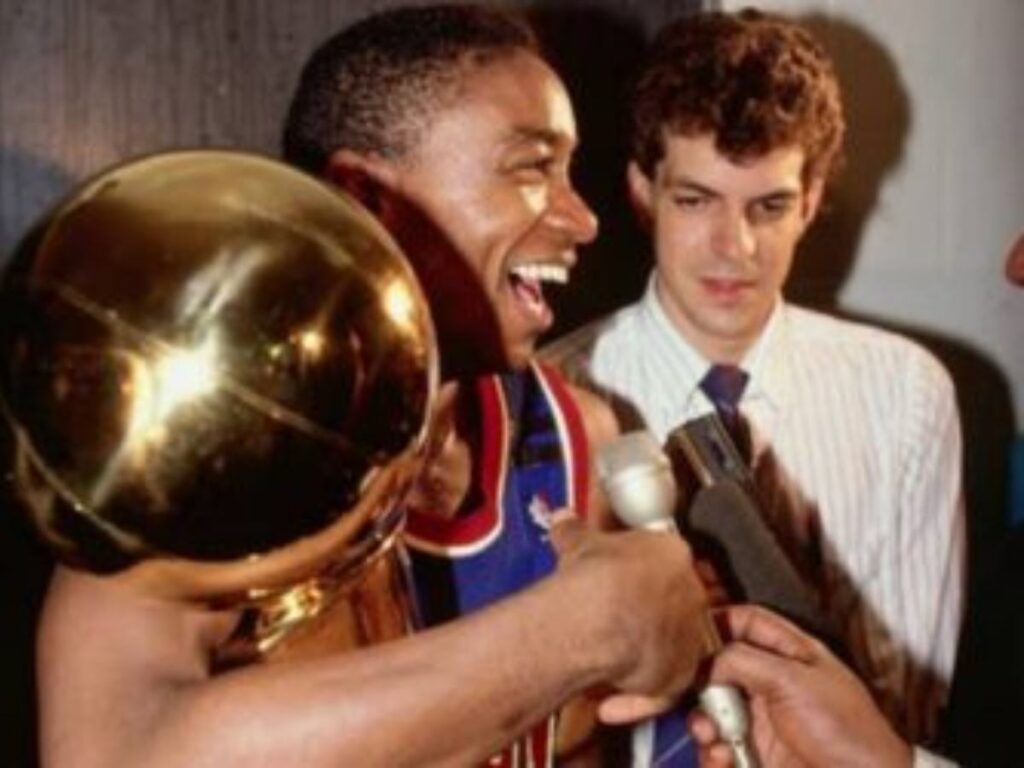 The Detroit Pistons were a dominant team in the NBA during the 1980s, winning back-to-back championships in 1989 and 1990. Led by players such as Isiah Thomas, Joe Dumars, and Dennis Rodman, the Pistons were known for their physical and defensive style of play, which was dubbed the "Bad Boys" of basketball. The team's success was due in large part to their defensive prowess, with the Pistons boasting one of the best defensive units in the league at the time. They were able to shut down opposing teams and limit their scoring, earning a reputation as a tough and intimidating team.
The Pistons' championship runs in the 1980s were marked by intense rivalries with other top teams in the league, particularly the Boston Celtics and the Chicago Bulls. The Pistons had to overcome both of these teams en route to their championships, and they did so with a combination of skill and grit.
The team's physical style of play often drew criticism from other teams and fans, but the Pistons were undeterred, continuing to play their game and win championships. The Pistons' championship teams of the 1980s were a testament to the power of teamwork, defense, and determination, and they remain a beloved part of Detroit's sports history.
In case you missed it:
Rapper NBA Youngboy flirts with LSU star Angel Reese
NBA fans ROAST Angel Reese and Ja Morant for new dance clip together