Luka Doncic put American Airlines Center on fire on Tuesday against the New York Knicks. With 30 seconds left on the clock, the Dallas Mavericks were down by 9 points, and yet they came back to beat the Knicks in overtime. Doncic recorded an unprecedented 60 points triple-double. Nick Wright, thinks that Doncic's performance was better than Kobe Bryant's 81 points and Michael Jordan's 69-18-6. 
There have been stats put before in the game which were perhaps more impressive and entertaining for some people. But for Nick Wright, the NBA analyst for First Things First, Doncic's performance was only second to Wilt Chamberlain's 100 points game in terms of best ever. Wright also added that Mavericks' star's game was the most impressive since the NBA games have been televised. 
Wright had every justification to put his arguments into perspective. He mentioned that Doncic not only did score a 60 points triple-double but also made a clutch shot in the last seconds. "His team's down nine with 30 seconds left. In the last 20 years, 13,885 teams have been down nine or more with 35 or less seconds left. You know how many of them won? It was zero. Now, it's one." said Wright.
Nick also said that Luka's numbers were harder than Kobe Bryant's 81 points against the Toronto Raptors. He said, "What Luka did yesterday is the best regular-season performance in modern NBA history…what he did yesterday is harder than Kobe's 81, more improbable than Kobe's 81 and more unprecedented than Kobe's 81. No one's ever done it."
Also Read: "I saw Dirk Nowitzki" Colin Cowherd believes Chet Holmgren is bound to succeed in the NBA
Behind Luka Doncic's historic 60-point triple-double Mavericks beat the Knicks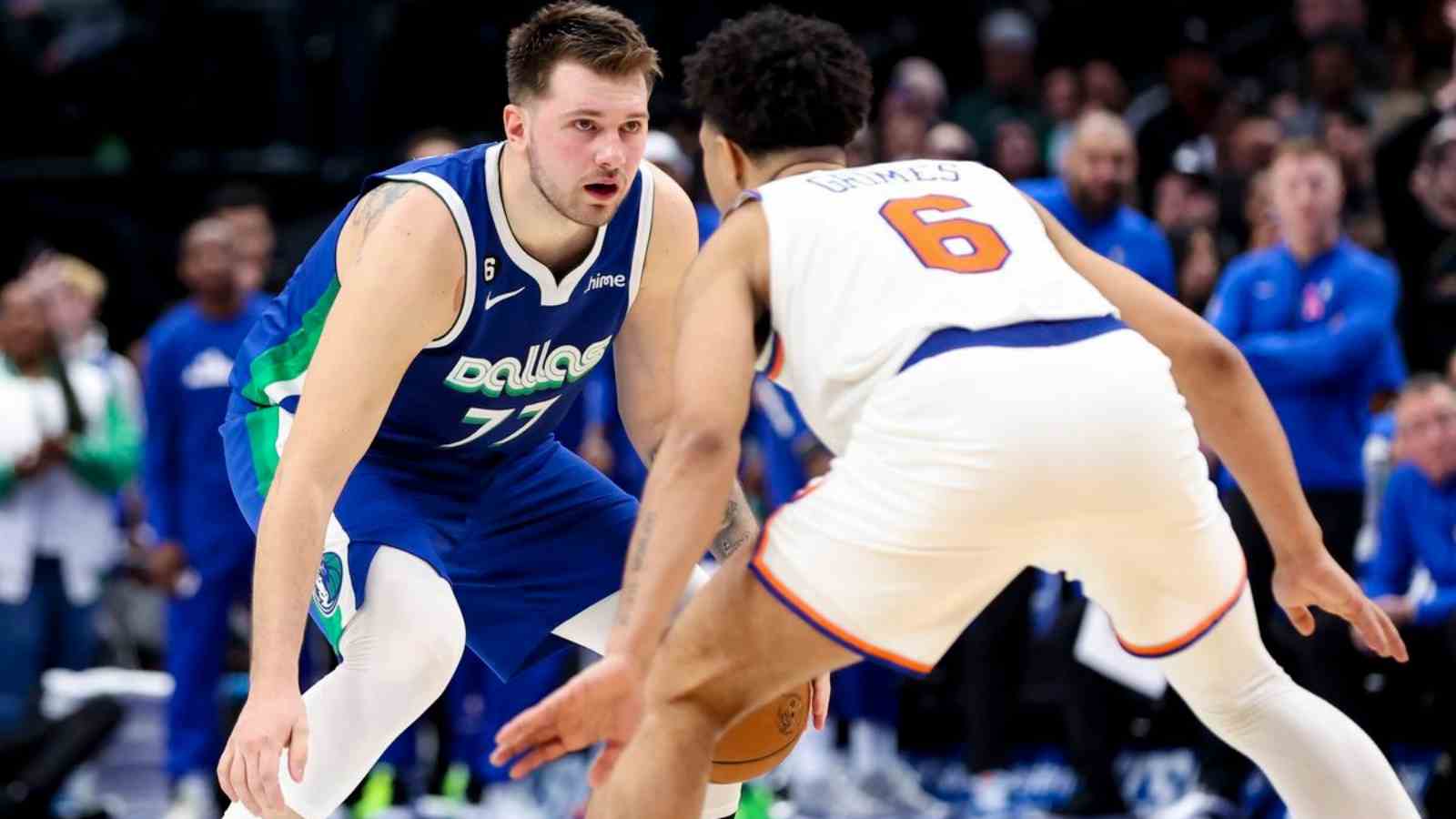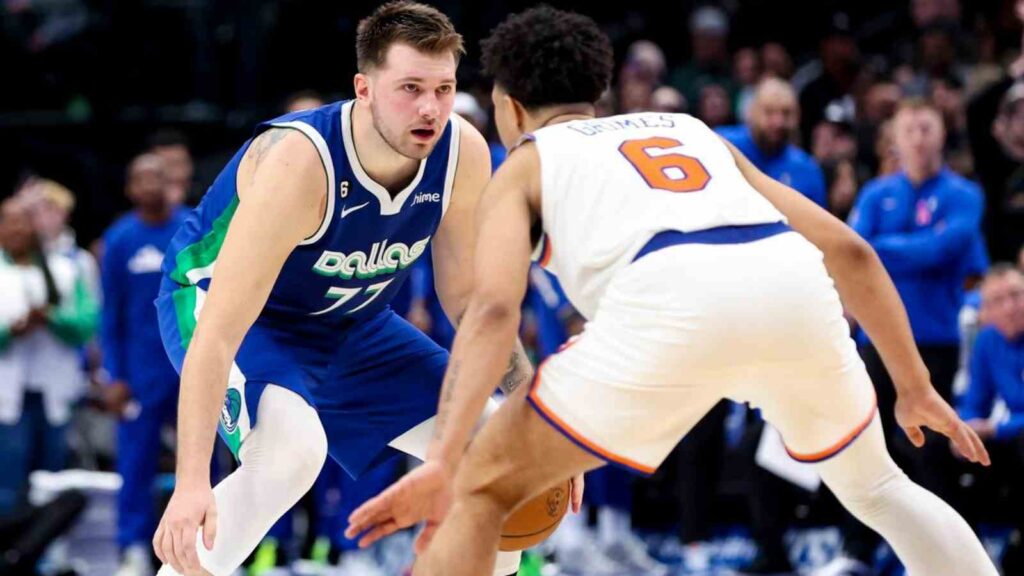 As much as these numbers are impressive, it's no surprise for a player like Doncic. He has already shown that he could end up being one of the greatest and is already in discussion for the MVP award this year. At just 23 years of age, he has put up six 40 points of triple-double, which is tied with LeBron James, for the 5th most in NBA history. 
While Doncic was on the free throw line, the Mavs were down by 3 points with 4 seconds remaining on the clock. He made the first free throw but intentionally missed the second and got the rebound. Doncic got the deflection and scored to even the game before it went to overtime. Dallas outscored Knicks 11-6 in overtime to win the game. 
After the win in overtime, Doncic ended his night with a historic number. He put up impossible numbers on the scoreboard, as he ended up with 60 points, 21 rebounds, and 10 assists. Only James Harden (60-10-11) had ever scored a triple-double in NBA history before. However, Hall of Famers Wilt Chamberlain (twice) and Elgin Baylor are the only players before to grab at least 20 rebounds in a 50 points triple-double.
Also Read: Luka Doncic makes Dirk Nowitzki proud by dropping stellar 50-point performance against Rockets ahead of Christmas Day showdown
Also Read: "You look at him off the court, you'd know he's 20 years old" Dirk Nowitzki reflects on a master prank Luka Doncic pulled during team practice
Do follow us on Google News | Facebook | Instagram | Twitter